Since the Season 2 update in Call of Duty: Warzone 2 DMZ, Ashika Island has been a hot spot for fans looking to partake in extra content. Whether that's through new Faction missions or exploring all of the locations that the map has to offer, Season 2 has been quite content-filled for DMZ fans.
Of course, during their exploration of the map, most fans will find certain keys scattered across dead AI soldiers or in supply crates. If you have stumbled across one of these keys, like the Waterways Maintenace Kit key, in DMZ, then you're probably wondering where it leads.
The Waterways Maintenance Kit key is not one that has an easy location in DMZ. The description of the key does not lead players to any specific spot on Ashika Island, making it hard for players to pinpoint where they need to go. Luckily, we know exactly where you can go to use the Waterways Maintenance Kit key.
Using the Waterways Maintenance Kit Key in DMZ
For this specific key, players will want to drop into a match of Ashika Island and then navigate to Tsuki Castle. Instead of heading directly inside the castle's walls, though, players need to visit a location just outside of the castle. To the northwest of Tsuki Castle, there is a small-sized circular building, which is where players can use the Waterways Maintenance Kit key.
That building's exact location is viewable in the map screenshot below.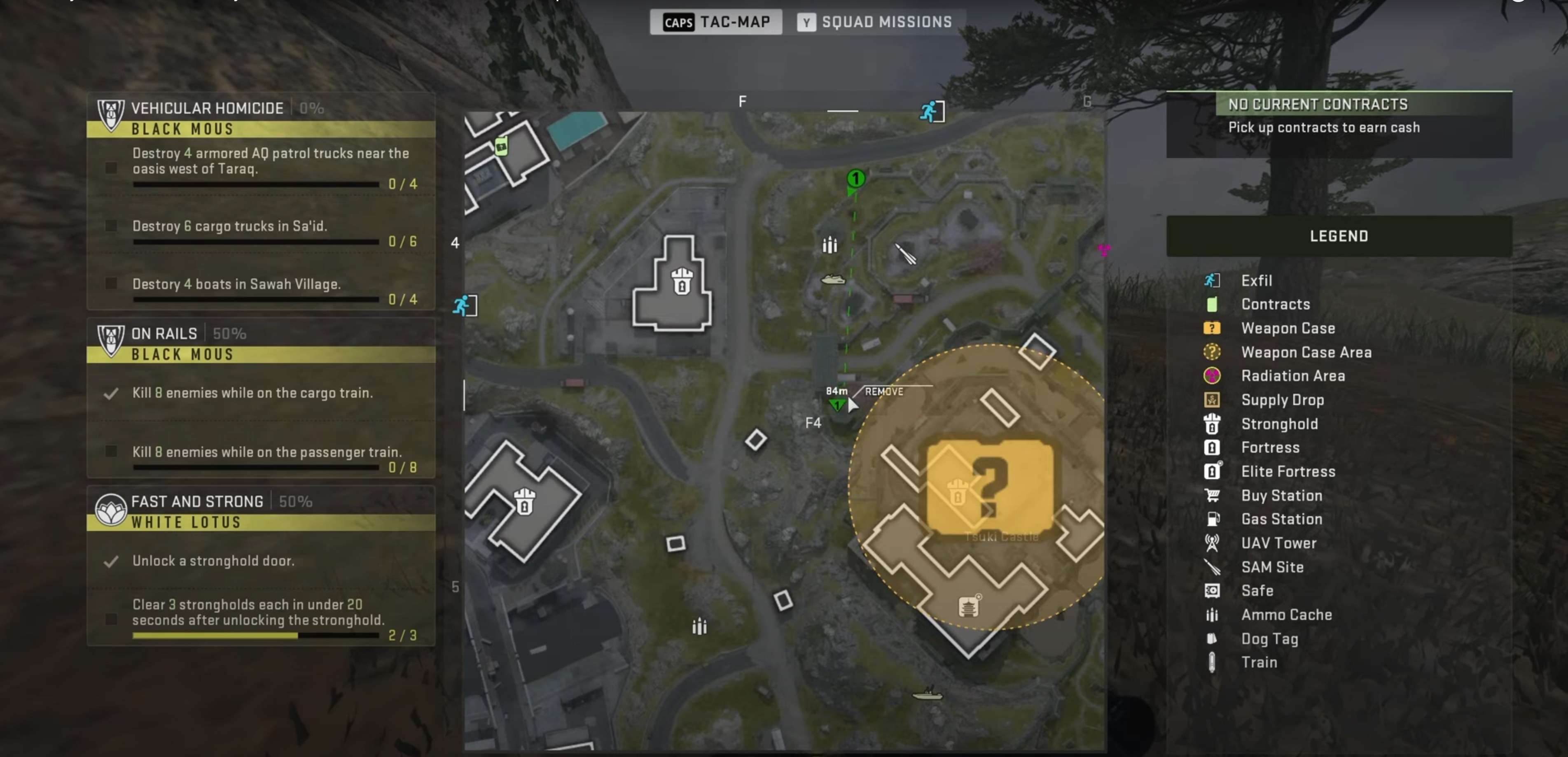 Inside this open, circular building, players will find a well, which they need to drop down into using the zipline. When players are fully descended into the well, they will be submerged underwater. On the ground, however, players will find a small toolbox, which is where they can use the Waterways Maintenance Kit key.
Once you have used the key and extracted the contents from the box, you can use the zipline to head back up to the surface.