Stage 2 of the VALORANT Champions Tour is nearing its conclusion with the final few games of Masters Copenhagen. From July 22-24, fans will crowd into the Forum Copenhagen for the first-ever international VCT LAN with a live audience. Twelve teams came into Masters Copenhagen, but only the final four teams remain.
As topsy-turvy as the event has been at times, there are few who would say that the final four teams at Masters Copenhagen are not the best VALORANT has to offer. Paper Rex, OpTic Gaming and Fnatic — three of the four teams — were all highly appraised coming into the tournament. The final team, FunPlus Phoenix, was also expected to perform well on the condition that they had their normal roster. It took a while to make that happen, but, when it did, FPX started to look like a top level team.
For anyone looking to get up to speed with the remaining four teams, here's a rundown of Paper Rex, OpTic, Fnatic and FPX.
Paper Rex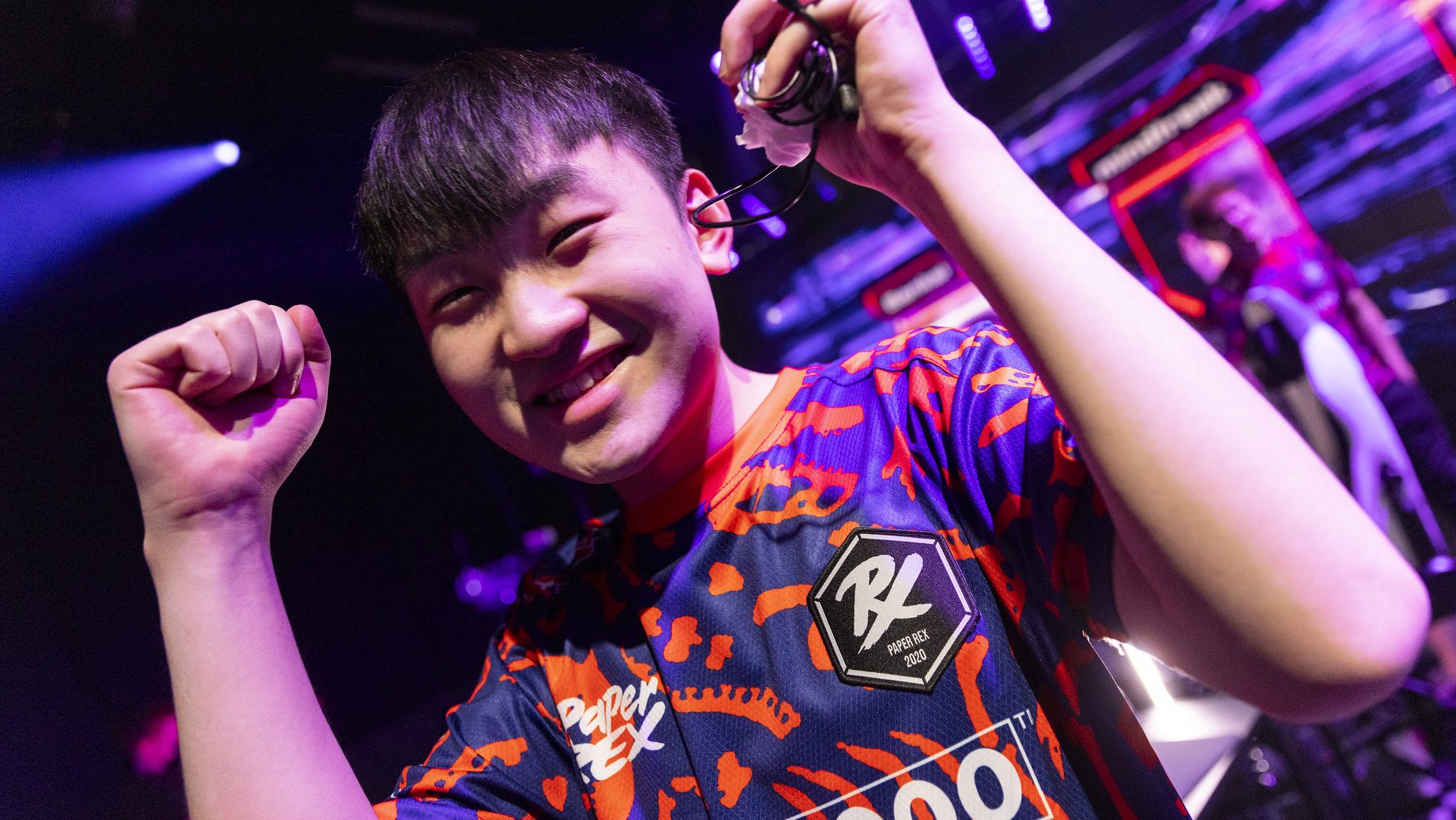 Nationalities: Singapore, Indonesia, Malaysia
Best maps: Bind, Haven, Fracture
Signature agents: Yoru, Raze
Paper Rex are the most exciting of the final four teams at Masters Copenhagen. The team has mastered the structured chaos play style. They have become known for their relentless aggression. Even when teams know they're coming, Paper Rex's site executes are so deadly and varied that they leave the defenders dead all the same.
Three players have stood out from the Paper Rex roster so far. The first two come as no surprise. Paper Rex's duelist duo of Jason "f0rsakeN" Susanto and Jing Jie "Jinggg" Wang is one of the very best in VALORANT. They are the tip of the team's spear, the secret sauce behind the team's success. The third player is Aaron "mindfreak" Leonhart. Mindfreak has been making a case for himself as one of the top controllers at Copenhagen. As of now, he leads the tournament in kill/death ratio.
Currently, Paper Rex are the only team in Copenhagen that has yet to drop a map. Simply put, they look unbeatable. The only thing standing between them and the grand final is OpTic Gaming.
OpTic Gaming
Nationalities: United States, Canada
Best maps: Bind, Fracture, Split
Signature agents: Neon, Chamber
The defending champions from Masters Reykjavík are back with a vengeance, looking for a two-peat. Unlike their opponents in Paper Rex, OpTic Gaming have been bloodied at Masters Copenhagen. In the group stage, they were almost eliminated in their second match of the competition. From there, the team has grown in the face of the adversity, occasionally dropping maps but always rallying. That grit may just be the difference-maker in their upcoming series against Paper Rex.
OpTic have always leaned on their star player Jaccob "yay" Whiteaker and that remains the case at Copenhagen. Yay has cemented himself as one of (if not, the) greatest Chamber players in all of professional VALORANT. He carves out opening picks for the team on a regular basis. And when yay has an off game, it's Jimmy "Marved" Nguyen who can be seen picking up the slack. Like mindfreak, Marved is one of the best controller players in the world.
OpTic have been pushed time and time again at Copenhagen. They've only gotten better. Not only that, they have the winning pedigree and a hunger to go back-to-back.
Paper Rex and OpTic go head-to-head at 11 a.m. ET on July 22.
FunPlus Phoenix
Nationalities: Russia, Ukraine, Sweden, Latvia
Best maps: Ascent, Split, Fracture
Signature agents: Fade, Sage
If you had to pick an odd man out in the final four teams at Masters Copenhagen, it would be FunPlus Phoenix. For starters, the team has had their fair share of controversy stemming from a bit of shit-talking and some perceived arrogance. FPX's big personalities, Kyrylo "ANGE1" Karasov and Ardis "ardiis" Svarenieks, are not afraid to speak their minds. What's more, they're relentlessly confident in their team.
FPX struggled during the first part of Masters Copenhagen, barely scraping by as they played with their substitute Mathias "SEIDER" Seider. That's all in the past as their star sentinel, Dmitry "SUYGETSU" Ilyushin, is back with the team after securing his visa. FPX look revitalized with SUYGETSU and they made a strong DRX team look amateurish in their most recent match.
Another good sign for FPX is that ardiis has looked like the best player in the entire event thus far. His Operator shots don't seem to miss. If anyone's going to outplay Fnatic's star duelists in the lower bracket semifinals, it may as well be ardiis.
Fnatic
Nationalities: United Kingdom, Finland, France, Turkey
Best maps: Icebox, Bind, Fracture
Signature agents: Raze, Chamber
The last of the final four teams at Masters Copenhagen is Fnatic. Few teams have been cross-examined as heavily as Fnatic. The number one seed out of Europe, Middle East and Africa is a perennial visitor at international LANs, but has struggled to find consistent success. Fnatic often come out of the gates hot and start to fizzle as their opponents begin to figure them out.
Fnatic looked like all they were touted to be in their opening match of Masters Copenhagen against FPX. Then they matched up against Paper Rex and got taken down a peg. The team seems to excel against structured EMEA/NA teams and struggle against unbridled aggression.
Three players to watch on Fnatic are Nikita "Derke" Sirmitev, Emir Ali "Alfajer" Beder and Jake "Boaster" Howlett. The first two make up one of the most deadly duelist duos in VALORANT. Derke is up there with yay as one of the best players in the world. Alfajer is more untested, but still a raw talent who is looking increasingly potent. If both Derke and Alfajer are in form at the same time, it's hard to believe that FPX stand a chance.
And of course, there's Boaster, Fnatic's in-game leader. Normally Boaster is praised for his excellent calling, but he's also been having a heater of a tournament so far. His elevated play could just be the X-factor his team needs.
Fnatic and FPX play their lower bracket semifinals at 2 p.m. ET on July 22.