One of the larger community requests for Star Wars Jedi: Survivor stems directly from its predecessor, Fallen Order. In Fallen Order, players did not have access to any kind of fast travel system, which made navigating the various planets you can explore quite a time-consuming experience.
With Star Wars Jedi: Survivor right around the corner, fans are once again asking whether or not the new title will feature any sort of fast travel system.
Fast travel in Star Wars Jedi: Survivor
The fast travel system was sorely missed in Fallen Order, as the quests in that game are laid out in a way that makes players walk back and forth between objectives. While this is acceptable for the first few hours of the game, players often grew tired of having to run everywhere, especially if their mission objective was far away and at a place they had already been.
Fortunately for fans, the developers at Respawn Entertainment have heard the outcry for a fast travel feature. As confirmed by the previews that went up earlier this week, fast travel will be available in Star Wars Jedi: Survivor. From what we have seen so far, the fast travel system will be accessible through "Meditation Points."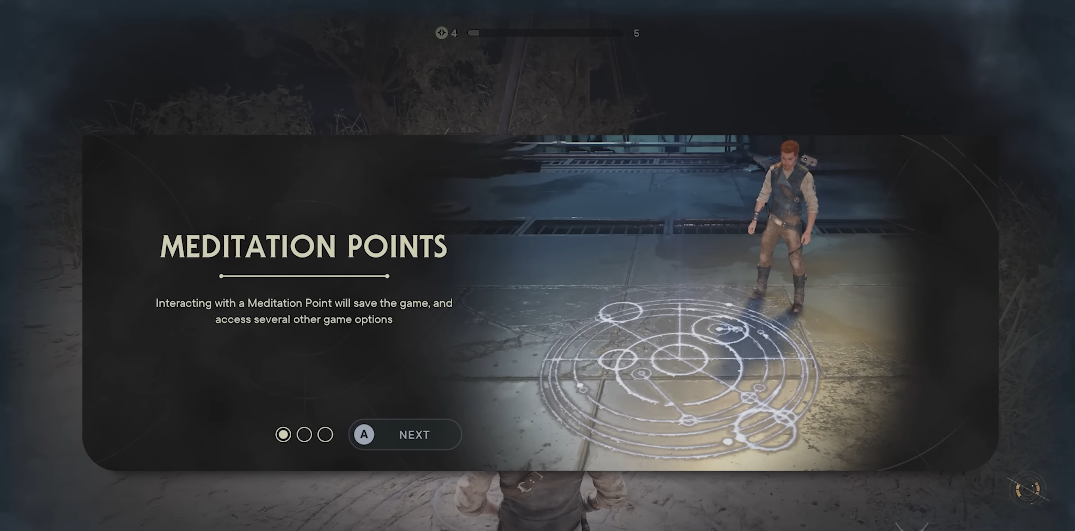 These are like the campfires from the Souls series, and they allow players to save the game and access other game options. One of these options is the ability to fast travel to any other Meditation Point you have previously discovered. It's unclear if you will be able to fast travel between different planets whenever you want, though. Jedi: Survivor is classified as a "semi-open world" game, so fast traveling to another level entirely might not be possible.
In any case, the addition of a fast travel system is a huge win for Star Wars Jedi: Survivor. Players will now be able to skip the boring navigation and cut right to the action.