Your first trip to Koboh in Star Wars Jedi: Survivor will be quite arduous, as you need to complete several quests and go through a few different areas. All of this is in an effort to find Greez, who you need to fix the Mantis. Before you can find Greez, however, you must deal with several obstacles, including large amounts of tar.
Tar is all over Koboh, and you need to maneuver through it in several different areas. One of those areas is a large ravine that is filled with tar, but not very high. Your goal here is to reach the other side so you can continue exploring Koboh in Star Wars Jedi: Survivor, but the tar level is not high enough for you to do so.
Unfortunately, the game does not offer much in the way of clues as to how to raise the tar levels. So, that's where I come in, and you can see below how to exactly raise the tar level on Koboh in Star Wars Jedi: Survivor.
Raising the tar on Koboh in Star Wars Jedi: Survivor
For starters, you want to ensure that you are at the right spot. You need to be facing the tar lake from the specific spot seen in the screenshot below.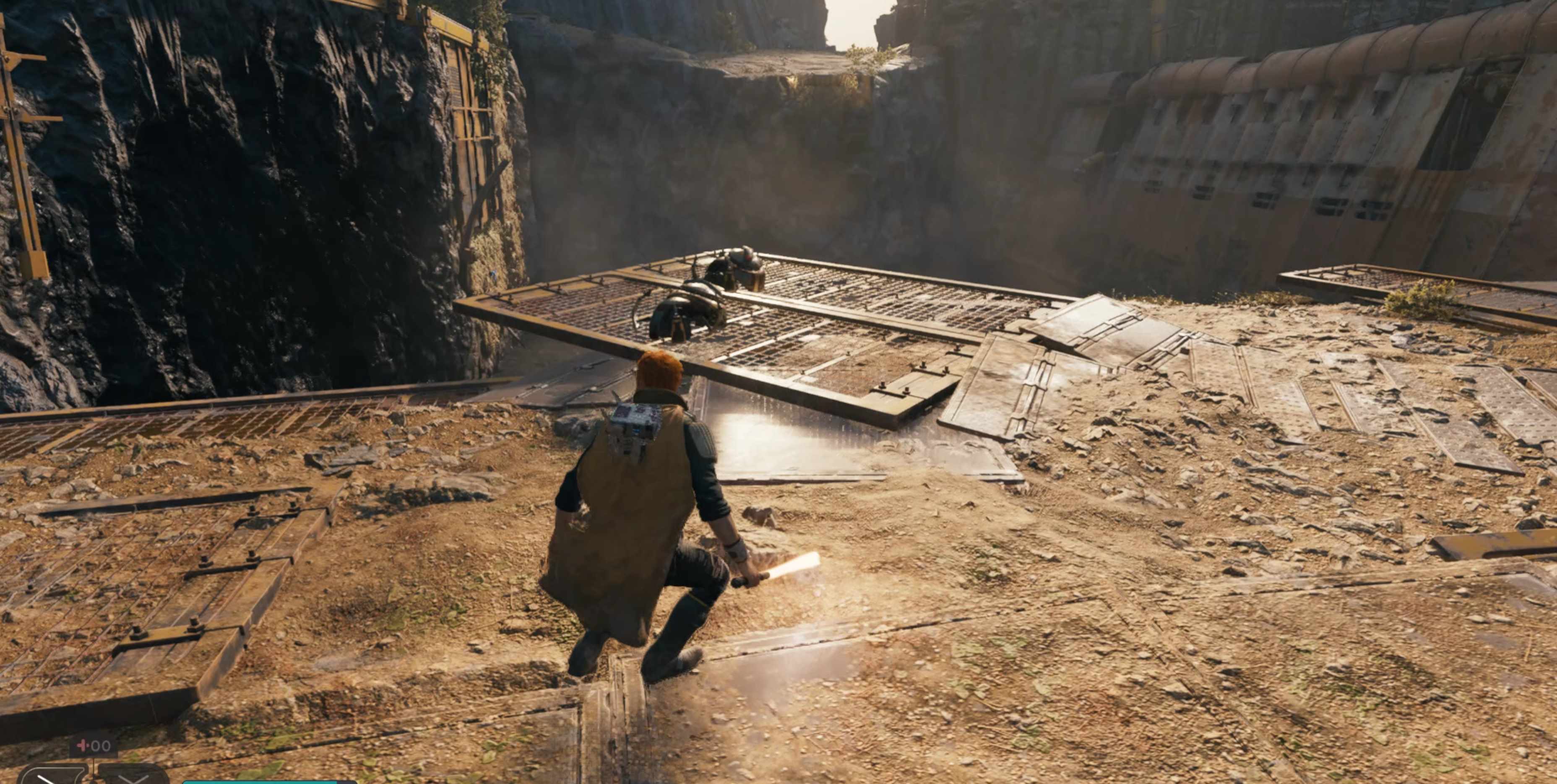 From this spot, you want to turn around 180 degrees and head to the cave that you see before you. It's to the left of the abandoned elevator shaft. Inside the cave, there are Roller Mines that will follow you once you get close to them. However, if you get too close, the mines will blow up, so remain a good distance away from them.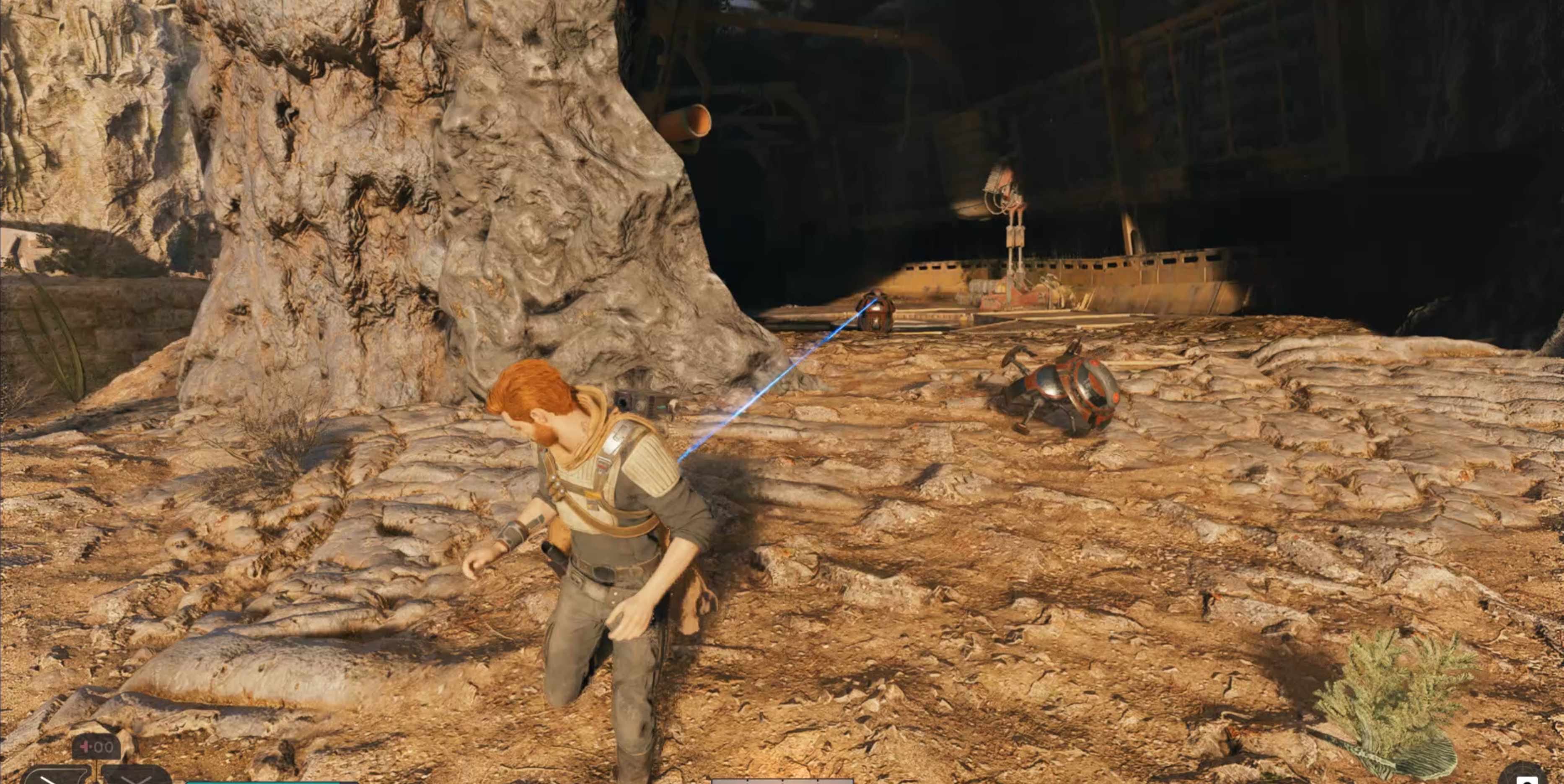 With a Roller Mine following you, head back to the spot that faces the ravine with the tar. This can be tricky, though, as you might need to use the Force to bring the mine to you, especially over the gap that you cross to get to the ravine.
Once again, don't let it stay too close for too long. Once you have the mine across the gap and near the ravine, you need to use the Force to pull it toward you and pick it up. Then, once it's close enough, you need to then use the Force again and push it and throw it at the crack in the wall on the lefthand side of the ravine.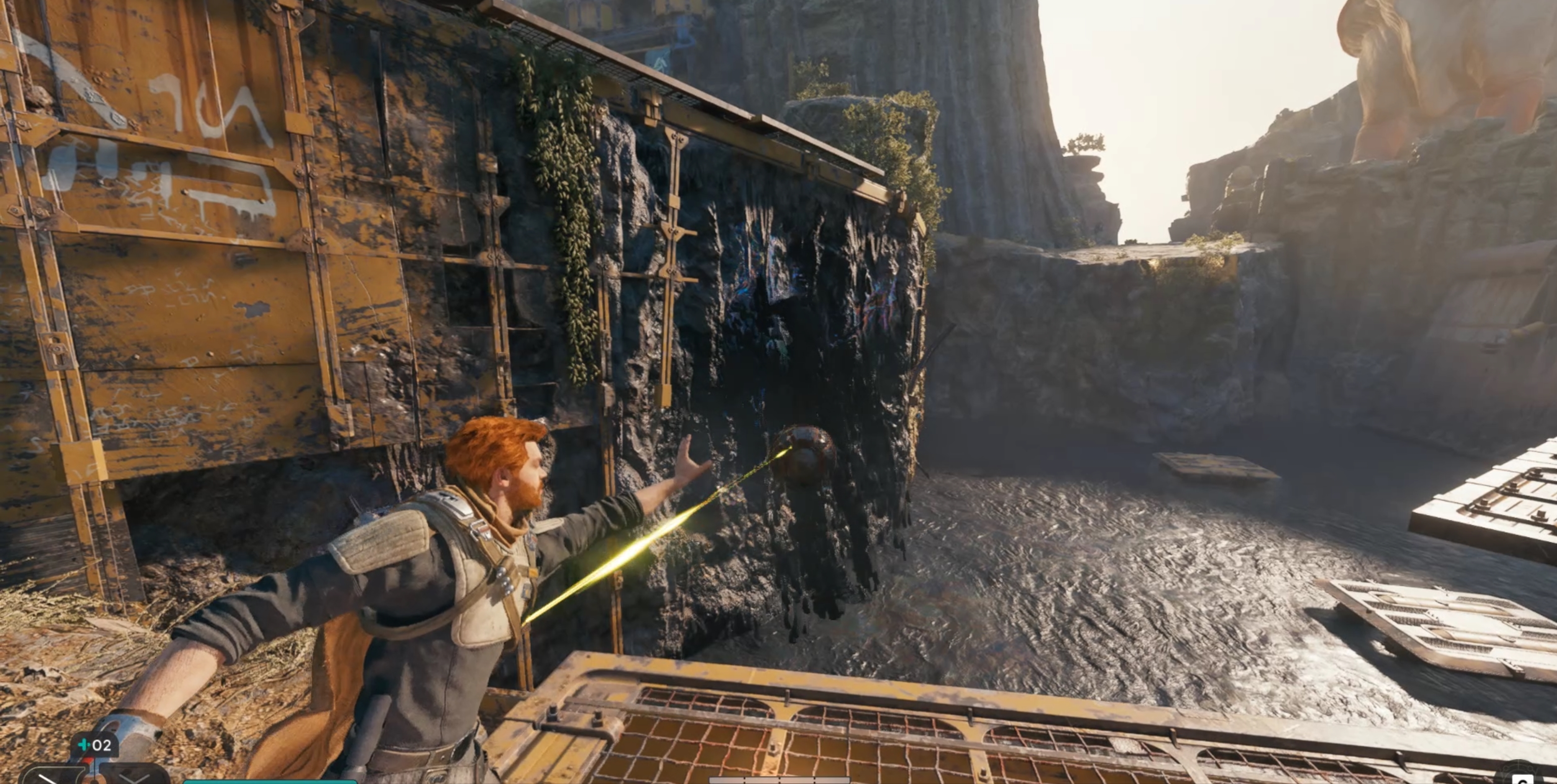 This crack has tar spewing out of it, and the mine will explode on impact, releasing a bunch of tar into the ravine.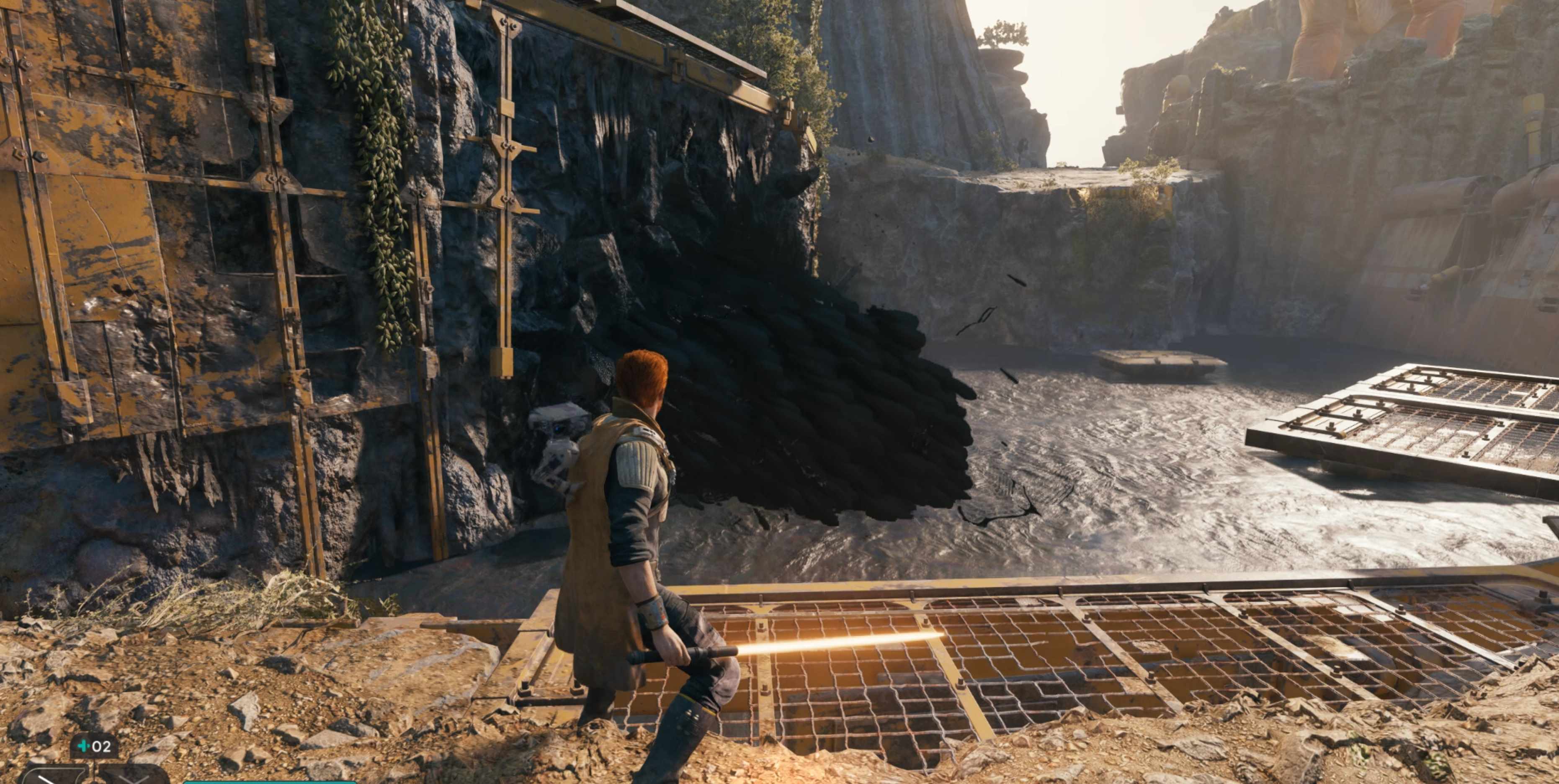 This took me several tries to do, as it can be difficult to position yourself correctly to pull and then push the Roller Mine out at the wall. However, you should be able to get it done within a few minutes if you keep trying.
Once the tar level has been raised, you can cross the ravine on the two platforms to reach the other side with the vines, and climb up them.