Despite the video game industry kicking many popular trends and features from the older generation, there are still a few features prevalent today. One of them is the ability to play a multiplayer game in split screen co-op, which essentially means playing with two people on a single system.
One of the most popular games that players look to play split screen in is Call of Duty. The franchise's newest title, Modern Warfare 2, allows players to play in Split Screen like it has for so many years. However, there are a few hitches that could prevent players from actually pulling this off.
Nevertheless, we will fully explain how to activate the Split Screen mechanic in MW2 in this guide. We will also go over what could prevent players from using the mechanic as normal.
Playing Modern Warfare 2 in split screen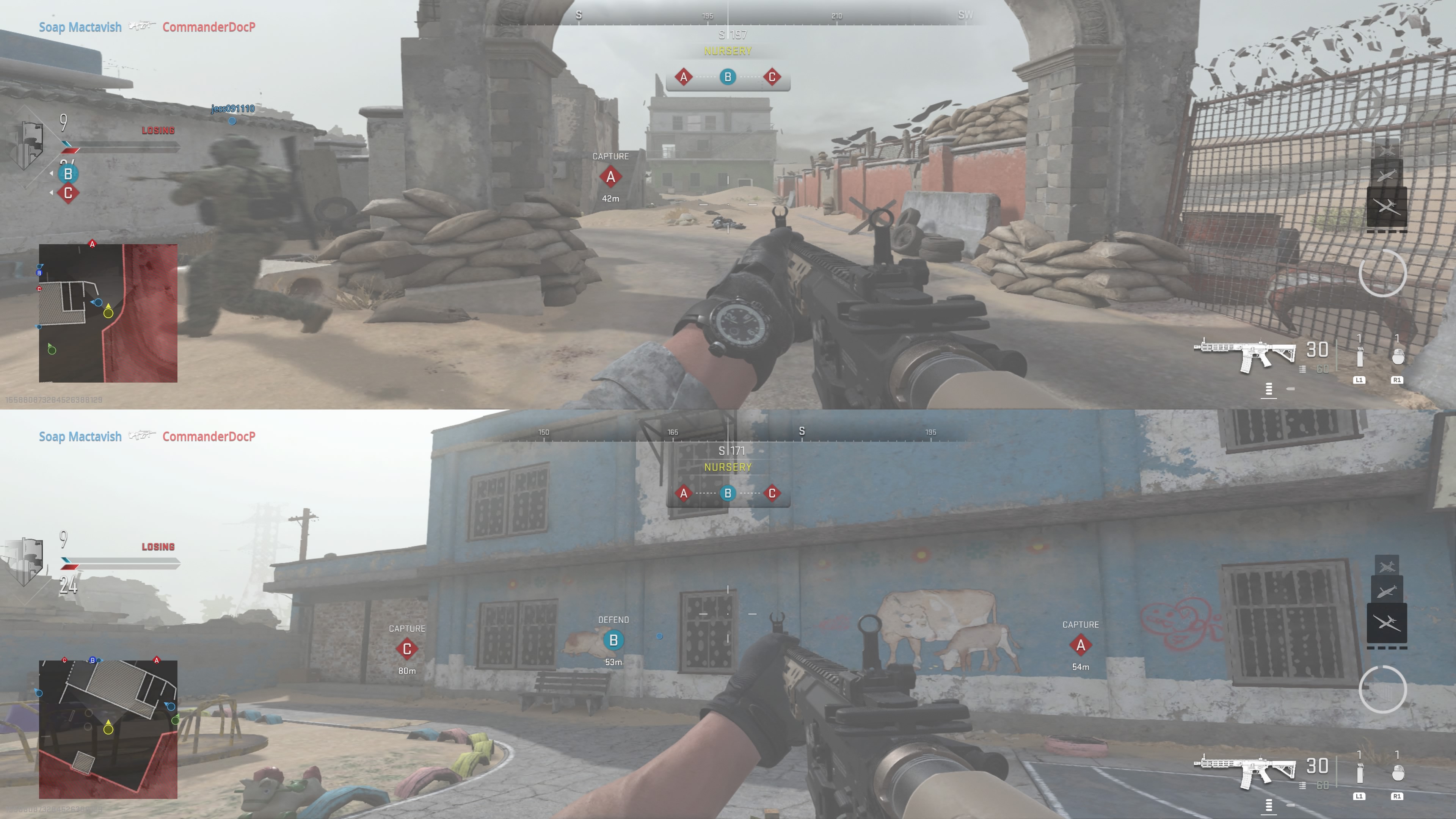 Unfortunately, split screen is only a feature for console players, so PC users are out of luck. If you are on a console, then you'll simply need two controllers and one copy of Modern Warfare 2.
Boot up MW2 using your primary controller, go to the main lobby screen, and then connect the second controller to your console. This should trigger the new controller to pop up in the main lobby. Press A or X to activate the new controller, depending on what console you're on. Then, the new controller should be active and you can head into a multiplayer match. Ideally, this should make turn your game into split screen, with the primary controller having one side of the screen and the second controller having the other side.
However, in MW2, there have been some problems with getting split screen to work. For some, the feature doesn't work at all. The game won't let players see both screens or even get into a match with both controllers connected. Other times, the game simply won't recognize the other controller. Players are hoping that a patch from Infinity Ward comes through to solve the strange functionality with split screen in Modern Warfare 2.
For now, though, players can simply try to enable the feature and see if it works for them.