One of the new additions to Call of Duty DMZ in Season 2 was the Crown Faction, which gives players an entirely new set of missions to embark on. As players work their way through the various tiers of the Crown Faction, the missions will get more and more dangerous and complicated. A Tier 3 mission for Crown that has specifically given players trouble in DMZ is called "Expose."
This mission involves players retrieving some fake documents from a dead drop. However, the catch is that players need to bring those documents to an entirely different map from where they found them. If you want to know exactly what you need to do to complete the Expose mission in DMZ, keep reading the guide below.
Completing the Expose Mission in DMZ
First and foremost, you will need to drop on the Al Mazrah map. This is where the fake Al-Qatala documents are located. More specifically, the documents are found in a Dead Drop in the Zaya Observatory location. You can see exactly where you can find the Dead Drop in the map screenshot below.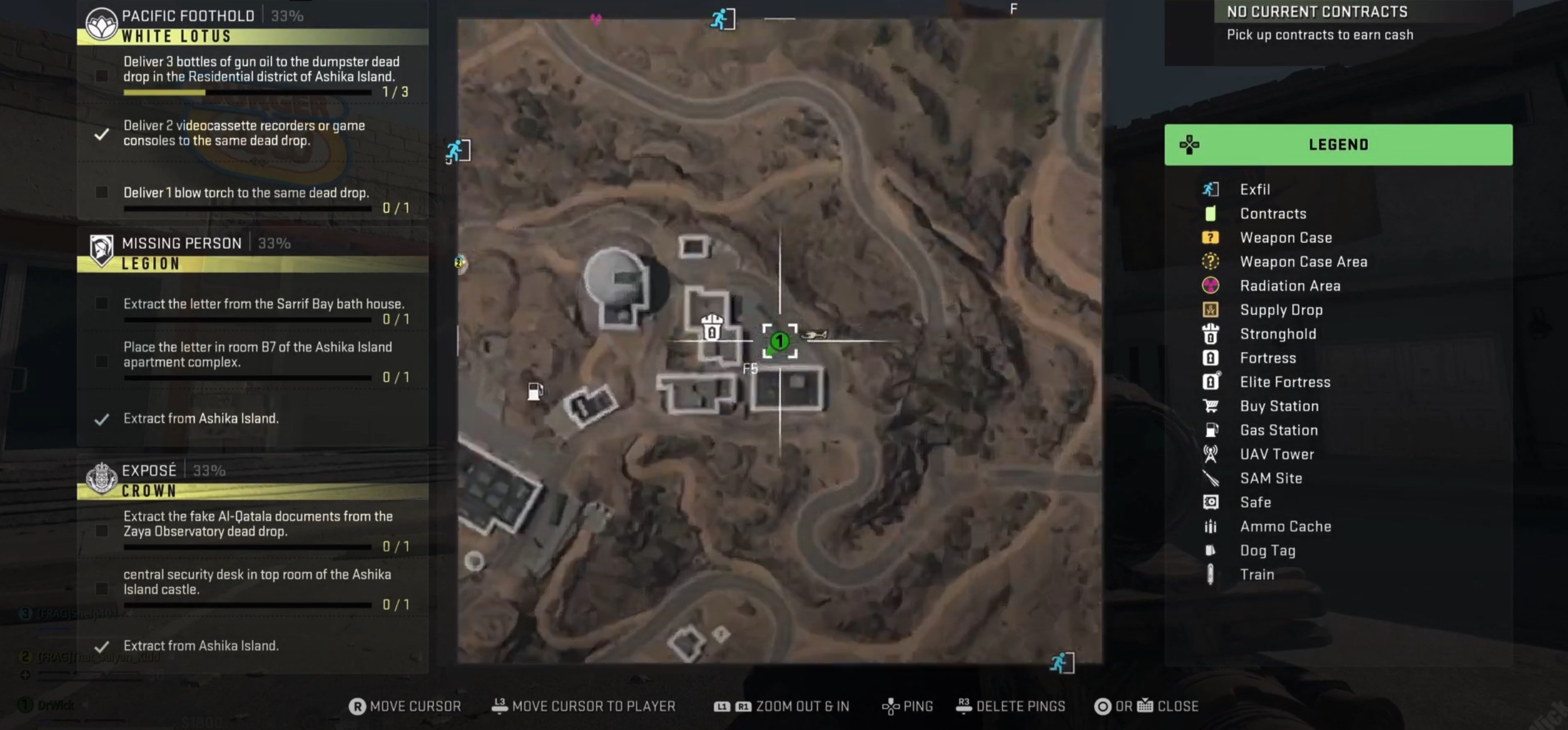 After you have the documents in your possession, extract with them and then make sure they remain in your inventory for your next drop. The next drop won't be on Al Mazrah, but on Ashika Island instead. Make sure you have the right map set, and then drop into a new match.
On Ashika Island, you will need to make your way to Tsuki Castle, one of the central locations on the map. Although, before actually heading to the castle, you need to find the Tsuki Castle Hideout key first. This key will grant you access to the main castle building, which you need to go inside to deliver the fake Al-Qatala documents you found on Al Mazrah. We've previously gone over how to find the Tsuki Castle Hideout key, so check that out for any tips.
With the key and the documents in your inventory, head inside the main building of Tsuki Castle and go to the top floor, taking out any AI you find along the way. On the top floor, you will find the Bombmaker, a tough NPC enemy. Once they are eliminated, you need to find the Central Security Desk, which is the one with all of the TVs and monitors above it.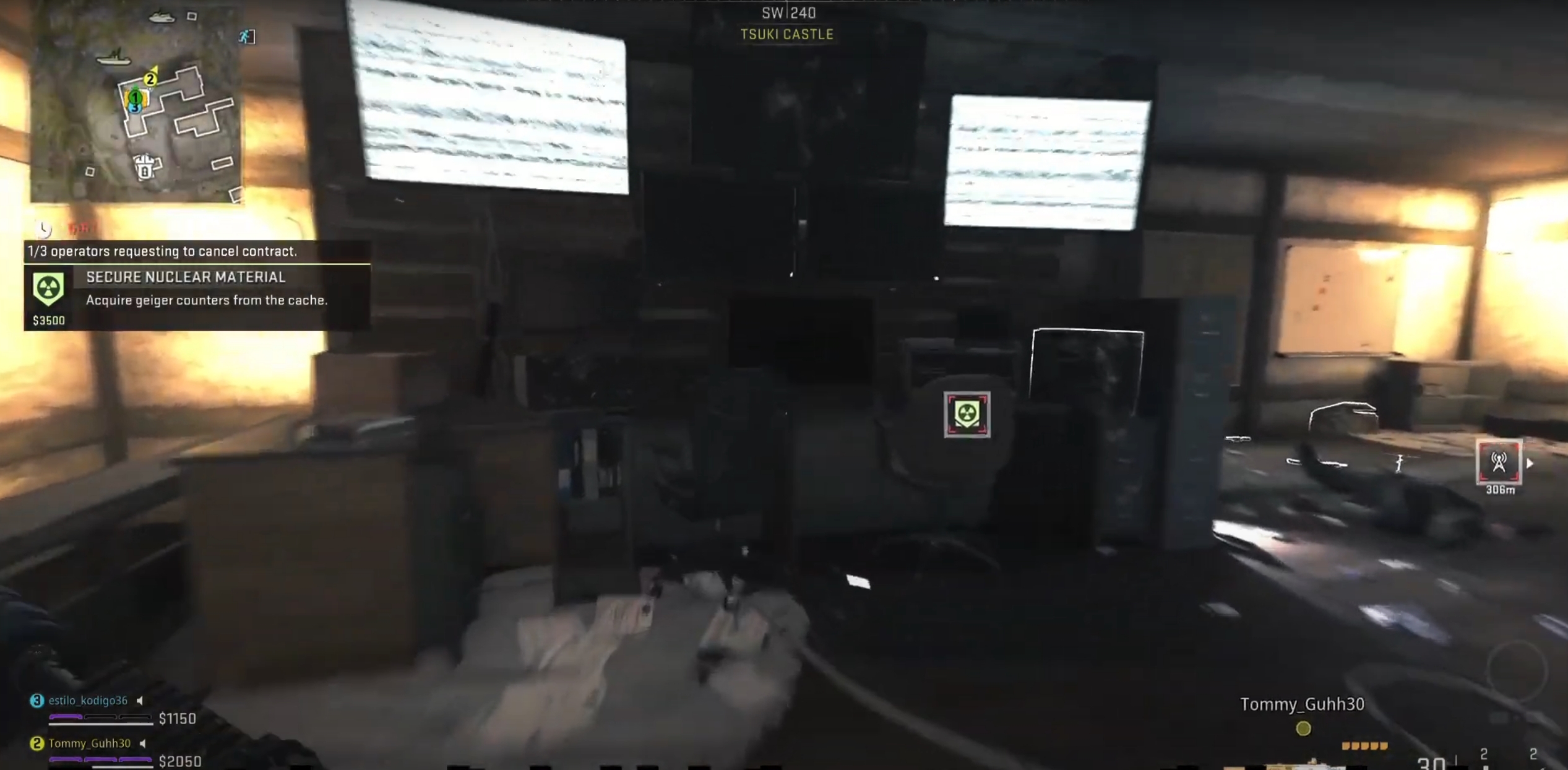 At the desk, you will get a prompt to "Place Fake Al-Qatala Documents." Place the documents, and then extract out of Ashika Island to complete the Expose mission in DMZ. If you die during the exfil process, simply go back for another drop and exfil successfully to complete the mission.