Last month, Epic Games announced the "Marvel Knockout Super Series" for the new competitive season of Fortnite. Season 4 of the battle royale hasn't produced much in the way of competitive but this new series is a great tie-in with the Marvel theme. The first iteration for the series was the Daredevil Cup, which was a tournament based around the Marvel Knockout LTM. If you finished among the top teams in your region, you were granted the free Daredevil skin. Well, another cup is being held in Season 4, as Epic Games just announced, and it's the Ghost Rider Cup.
Earning the Ghost Rider skin in Fortnite
Key Info:

→ Lifetime account level 30 or higher
→ Account must have 2FA on
→ Full party must meet the above requirements as well.

Reminder: Any player who participates in all four cups will unlock the free Nexus War Glider for participating in the full series!

— Fortnite (@FortniteGame) November 2, 2020
As with the Daredevil Cup, the Ghost Rider Cup will offer a free skin for those who finish amongst the top in their region. However, if you don't manage this, the Ghost Rider skin will become available in the Item Shop shortly after. Of course, you will have to pay for it instead of it being free.
If you plan on fighting for your chance to earn the Ghost Rider skin, you'll have to finish anywhere from the top 800 to the top 100 in your region. Here's how the different placements by region break down (as of October):
EU: Top 800
NA-East: Top 500
NA-West: Top 200
Brazil: Top 200
Asia: Top 100
Oceania: Top 100
Middle East: Top 100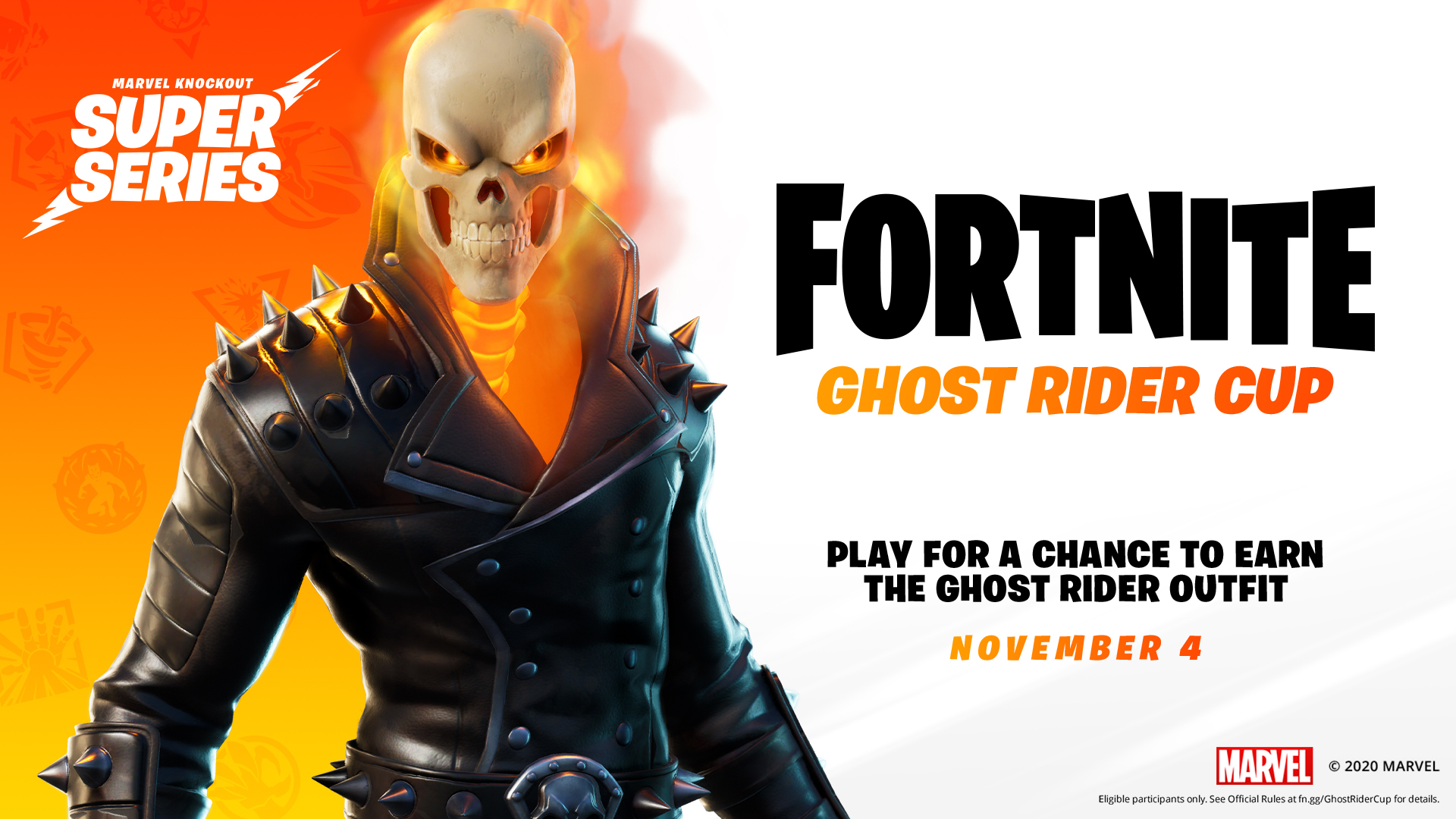 The tournament will be held on November 4, as the image above states, and once again center around the Marvel Knockout LTM modes. Once the tournament is over, the points will be calculated and if you finished high enough, you'll receive the free Ghost Rider skin. There's currently no word on when the skin could enter the Item Shop for those who didn't compete or didn't place high enough.
Make sure to keep up with Daily Esports for updates to this story and all Fortnite news.