It's that time of the year again: the current season of League of Legends is about to end. Players have one last chance to rank up, earn honors, and end on a good note. The best part about End of Season is the numerous rewards available to eligible players from Summoner's Rift, CLASH, and Teamfight Tactics.
Season End
This League of Legends season ends on November 10 at 12 AM, local server time. Make sure you start your game a bit before that for it to count towards Ranked and your rewards.
Rewards will be calculated based on the tier you ended the night with. This means that if you've somehow reached Diamond last week and dropped all the way down to Platinum, then the rewards will be based on Platinum tier.
Unfortunately, if you're trying for Master tier, then you have until November 9th at 11:45 PM local server time to do so. Any game after that won't contribute to your Master's journey.
Fun fact: Riot will grant the Victorious Lucian skin to all players who will end the season with Gold or higher in Summoner's Rift Solo, Duo, or Flex. If you don't own the champion, then the reward will still be added to your account. Any tier reached after that will unlock an additional chroma for that specific skin.
Reaching Honor Level 2
In order to unlock some fun rewards, players must meet eligibility requirements. All players who are Honor level 2 are eligible to receive the End of Season rewards for both Summoner's Rift and CLASH. Additionally, reaching Honor level 2 gives you a chance to unlock some unique Ranked Merchandise. Luckily, any prior restrictions or bans won't affect qualification, so toxic players may take a deep breath and continue reading.
A quick background on the Honor system: your teammates may reward you with an honor at the end of every game. This tells Riot that you have great sportsmanship. The more honors you receive, the higher Honor level you get. This all leads you to rewards such as chests, key fragments, capsules, and more. In order to check your Honor level, you can go to your Profile, then click Overview.
Honor Rewards
Rewards for Honor Level 3 +
Honor 3: End of Season Capsule – random ward skin + 3 Key Shards
4: All of the above, random emote permanent
5: End of Season Capsule – random ward skin + random emote permanent + 6 key shards
Rewards for Summoner's Rift Queues
Iron

Ranked icon, Ranked profile banner trim
Ranked border
Lucian Series 1 Eternal Shard
300 Orange Essence

Bronze
Silver
Gold

All of the above
Victorious skin

Platinum, Diamond, Master, Grandmaster, and Challenger:

All of the above
Victorious chroma (up to rank)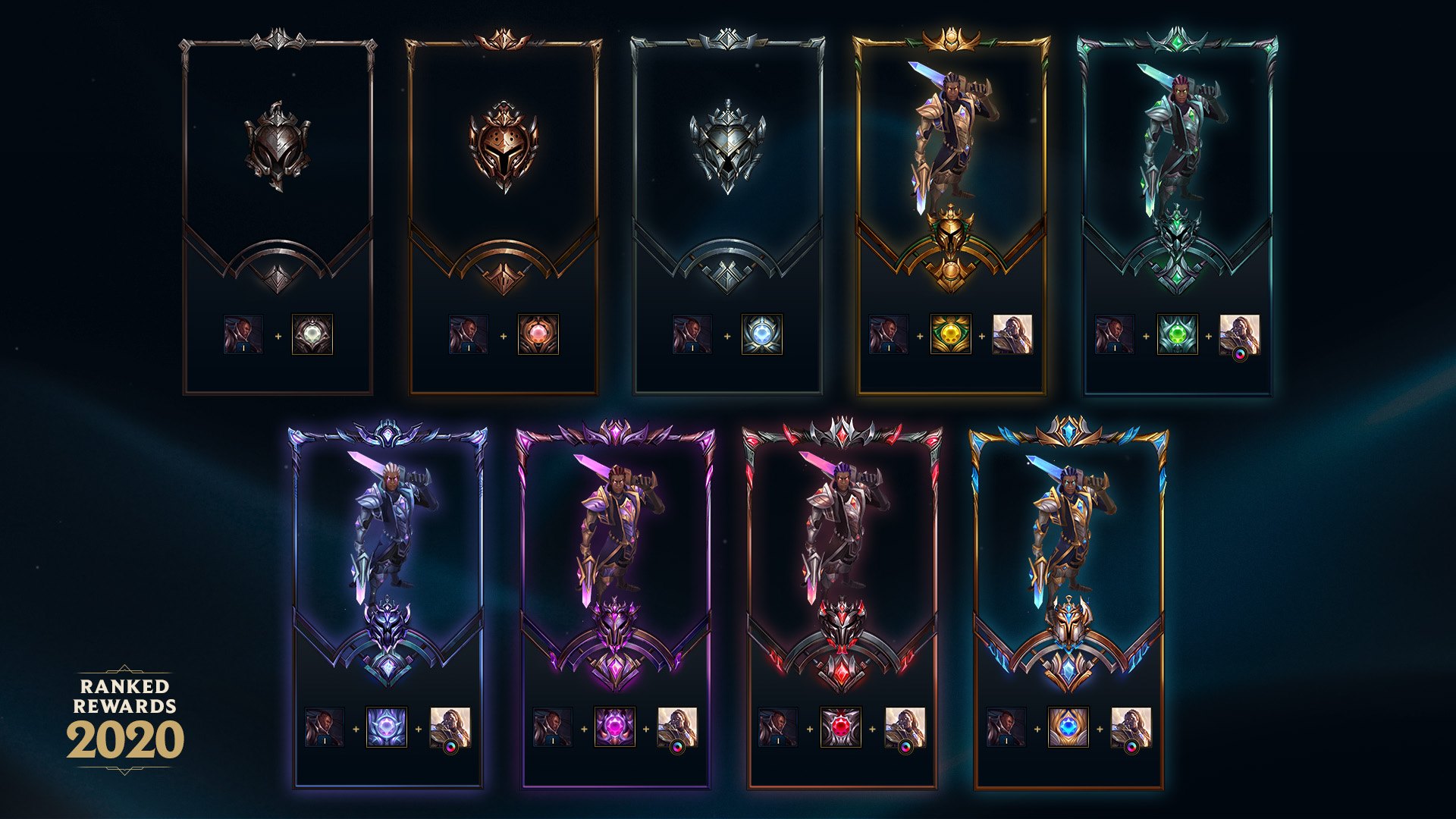 Rewards for CLASH
Each reward milestone includes all the rewards earned in previous milestones.
Contenders (players who participated and saw some success in CLASH):

Summoner Icon: 1 VP
Clash Logo: 200 VP
Clash Banner: 1000 VP

Conquerors (players who saw some good success in multiple CLASH events):

Summoner Icon: 2000 VP
Clash Logo: 3000 VP
Clash Banner: 4000 VP

Champions (players who were major Victory Point earners):

Summoner Icon: 5000 VP
Clash Logo: 6000 VP
Clash Banner: 7000 VP
Players will receive rewards starting with patch 10.23 on November 11. What kind of rewards are you looking forward to? Let us know in the comments below or head over to the Daily Esports Forums. Stick with Daily Esports for more League of Legends news and updates.