While Season 2 of Call of Duty DMZ added a plethora of new keys to both the map of Al Mazrah and Ashika Island, there are plenty of Season 1 keys still up for grabs. One of these is the Downtown Post Office key, which is found on Al Mazrah. As you might expect from the key's name, you will have to navigate to the big location of Al Mazrah City to begin your search. However, beyond that, players are stumped as to where to find the post office in the big city.
Luckily, we know exactly where you can use the Downtown Post Office key in DMZ. You can read the guide below for all of the details and a full explanation.
Using the Downtown Post Office key in DMZ
As soon as you drop into a match of DMZ on Al Mazrah, you want to head to the northeast POI of Al Mazrah City. More specifically, though, you will need to go to the southern part of the POI, which is situated in between the river that runs through the Al Mazrah City and Mawizeh Marshlands. Here, you are looking for the mail icon, which looks like an open envelope. If you zoom in on your map, you should be able to find it rather easily.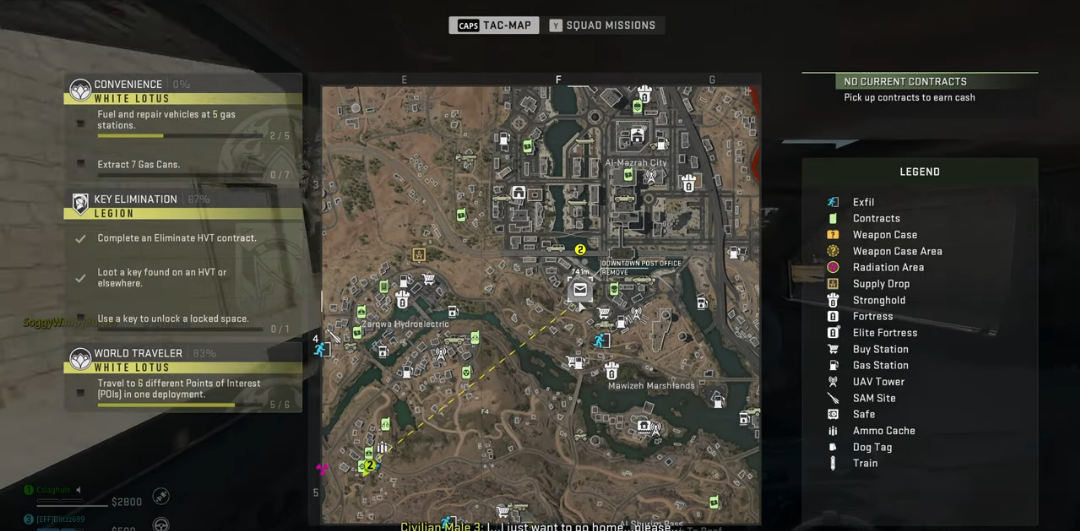 At this building, you will find a number of doors on the outside of it. We chose the one at the southwest part of the building, but any will do. Once you are at a door, you will be prompted to use your Downtown Post Office key to open it. Do this by pressing the interact button, and you will gain entry to the Downtown Post Office. Be warned, though, as there will be enemies on the other side of the door waiting to shoot you. Come prepared with a gun or two and some healing items to ward off any AI soldiers you'll encounter.