The new Vondel map in Call of Duty: Warzone and DMZ has already made waves just days into Season 4. While Warzone fans are able to play the map in Resurgence playlists, DMZ players have much more content to consume on Vondel. They can unlock the new Phalanx faction, after finding the Phalanx dead drop, find fresh keys, and complete missions for other factions.
Of course, if players have any hope of completing missions on Vondel, they will need to know where all of the dead drops are, including the Vondel Zoo dead drop.
There are a few new dead drops on Vondel. Dead drops are locations that players can visit to deposit a certain item so they can either move on in their current mission or complete it altogether. However, the locations that players need to go to are extremely specific, and some DMZ fans might get confused trying to navigate Vondel to find the dead drops.
If you have been struggling with locating the Vondel Zoo dead drop in DMZ, I will go over exactly where to find it in the guide below.
Finding the Vondel Zoo dead drop in DMZ
As you might expect, the Vondel Zoo is located at the "Zoo" point of interest on the map. This is a big area, though, so the dead drop won't be readily apparent to players.
The dead drop is found on the southwestern side of the Zoo POI, right above the Stronghold's location. You want to be on the western road of Zoo and make your way to a building directly to the west of the fish icon building. You can see exactly where the dead drop is in the map screenshot below.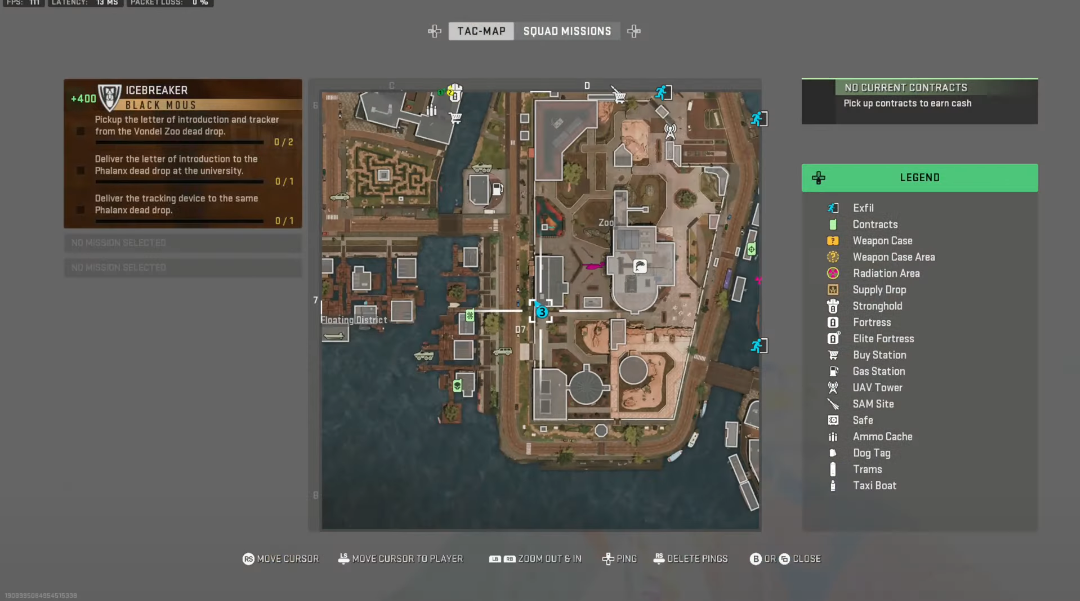 At this location, you will find the dead drop on the outside of a brick building next to a ladder that goes up to the roof. As always, the dead drop is a white dumpster. Once you find it, you can deposit whatever your mission requires inside, and be on your way.