There are several Faction missions in Call of Duty DMZ that have multiple layers and tasks for players to complete. These missions are usually in the higher tiers of each Faction and can be quite difficult to complete. However, these missions can offer fantastic rewards if players are willing to spend some extra time completing them.
One of the tougher ones that players will encounter during their time in DMZ is called Handshake Deals, and one of the tasks players need to complete is finding Shadow Company Internal Documents. It's a Tier 4 mission for Black Mous, and it features several objectives.
Finding the Shadow Company Internal Documents is the second-to-last objective that players need to complete before finishing the mission. However, it just so happens that this is arguably the most difficult part of Handshake Deals. If players want to finish up this mission with ease, then keep reading the guide below.
Finding Shadow Company Internal Documents in DMZ
By this point in the Handshake Deals mission, you will have already found the Shadow Company Deal Documents at the Residential location on Ashika Island. Now, you will need to head to Tsuki Castle to find the Internal Documents. Unfortunately, this is a well-guarded location, so make sure you bring plenty of firepower with you.
You will also need the Tsuki Castle Hideout Key to enter the main building, which is where the Internal Documents are located. You can also choose to disable and then hack the nearby Wheelson to enter the building. Either way, once you're inside through the main door, you want to head up the stairs and then turn around. There will be another room here, which you need to go into. There are tons of traps and bots, though, so be careful.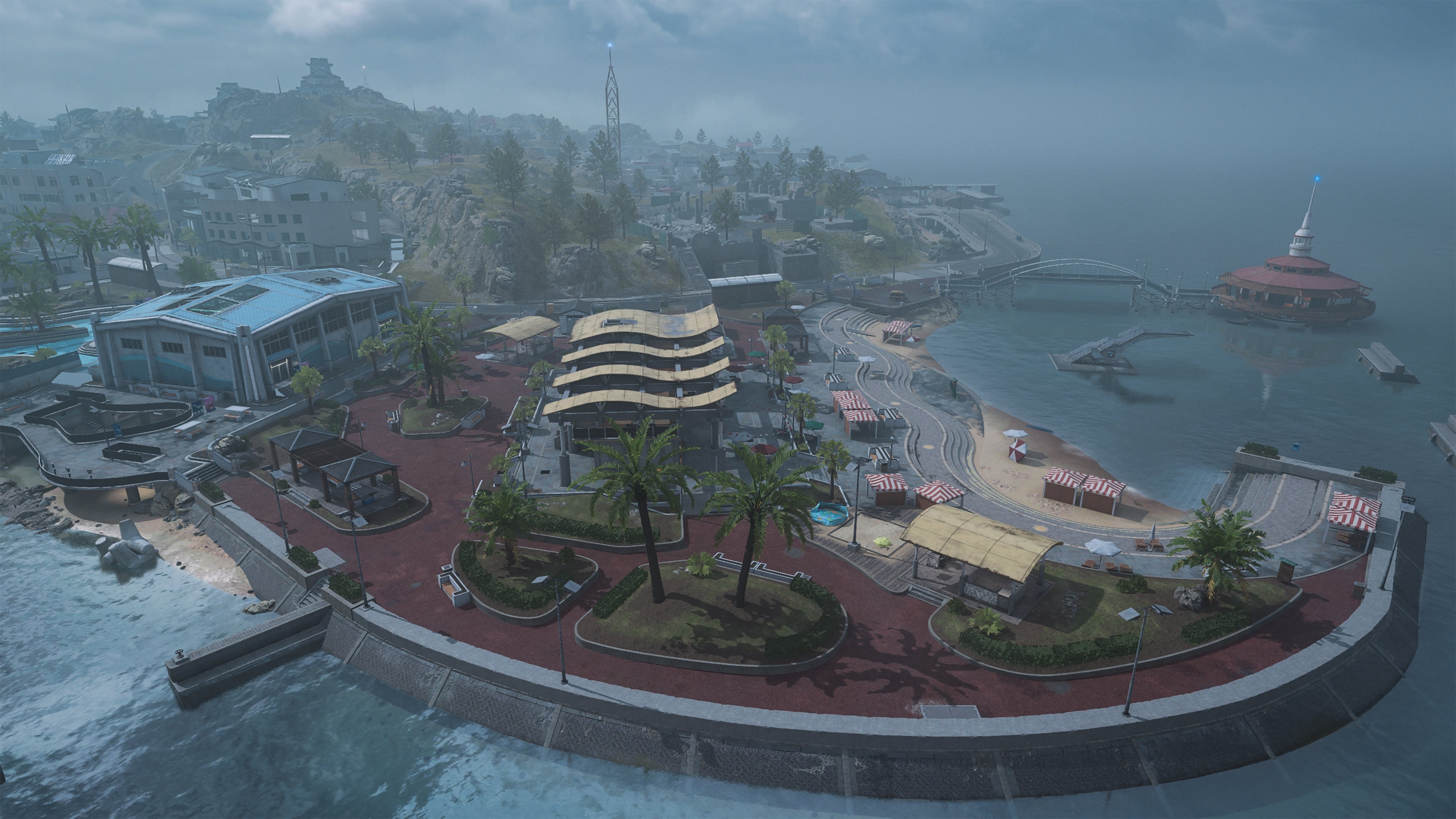 In the room, you are looking for a table that has some crates and an open desktop computer next to it. On the table with the silver chair near it, you will find the Shadow Company Internal Documents. With the documents in hand, you need to successfully leave Tsuki Castle and exfil from Ashika Island.
Then, you need to redeploy on Al Mazrah and visit the Zaya Observatory Dead Drop. This Dead Drop is a dumpster that is found in the northern part of the location. It's found in between two horizontal buildings that are located at the very northeastern part of Mt. Zaya.
Once the Shadow Company Internal Documents have been dropped, you will complete the Handshake Deals mission in DMZ.