Near the end of Act 1 in Cyberpunk 2077, fixer Regina Jones will call you with a problem that needs solving. Night City has a plague and it's the infestation of Cyberpsychos throughout the different regions. These are just normal humans that have been injected with large amounts of Cyberware, causing them to go crazy. Regin states there are 17 Cyberpsychos currently wreaking havoc and you need to put a stop to all of them. However, she doesn't list the locations of each one like in the Beat on the Brat quest. Instead, you have to search all across Night City to find each one.
Every Cyberpsycho location in Cyberpunk 2077
The Cyberpsycho missions involve you finding one, eliminating them, and then transferring the data of why they went crazy over to Regina. The process doesn't take too much time, but tracking each psycho can be a little tedious. Luckily, we know where each one of them is hiding so you can finish this quest in no time.
Below, you can find the location of each Cyberpsycho in Cyberpunk 2077.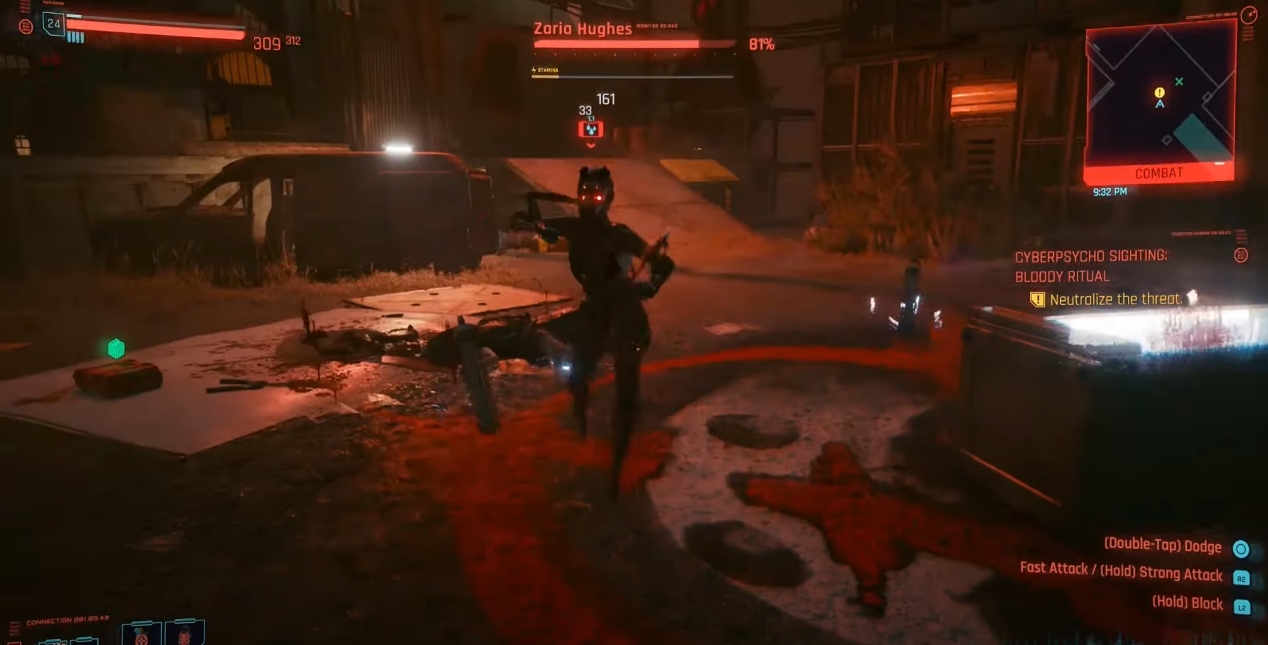 Little China
Location: Watson storage facility on Clarendon Street.
Target: Alec Johnson
Demons of War
Location: Under construction highway in Watson in between Kabuki and Japantown.
Target: Matt Liaw
Help is on the Way
Location: Southern side of Watson underneath a bridge and in a building with Militech vehicles around it.
Target: Mower
Bloody Ritual
Location: Northwest side of Northside in Watson, south of the shipyard on the water. The Cyberpsycho will only appear at night.
Target: Zaria Hughes
Where the Bodies hit the Floor
Location: West side of Northside in Watson next to the Totenanz Club, close to Pershing Street.
Target: Ellis Carter
Six Feet Under
Location: Far north side of Northside in Watson next to the train tracks adjacent to the highway.
Target: Lely Hein
A Dance with Death
Location: Northwest side of Coastview in Pacifica on the far end of a pier.
Target: Diego Ramirez
Lex Talionis
Location: North side of Coastview in Pacifica, north of the Grand Imperial Mall. Open a garage door near a pier.
Target: Spaceboy
The Wasteland
Location: Badlands. Find a long road near the southern part of the region and look for a crashed car and shipping container.
Target: Euralio Alma
Second Chances
Location: Far east side of the Badlands, south of the main road in the region.
Target: Zion Wylde
House on a Hill
Location: North of the main road in the Badlands on a farm.
Target: Sam Milton
Discount Doc
Location: Southern side of the Rancho Coronado in Santa Domingo near a Ripperdoc shop.
Target: Chase Coley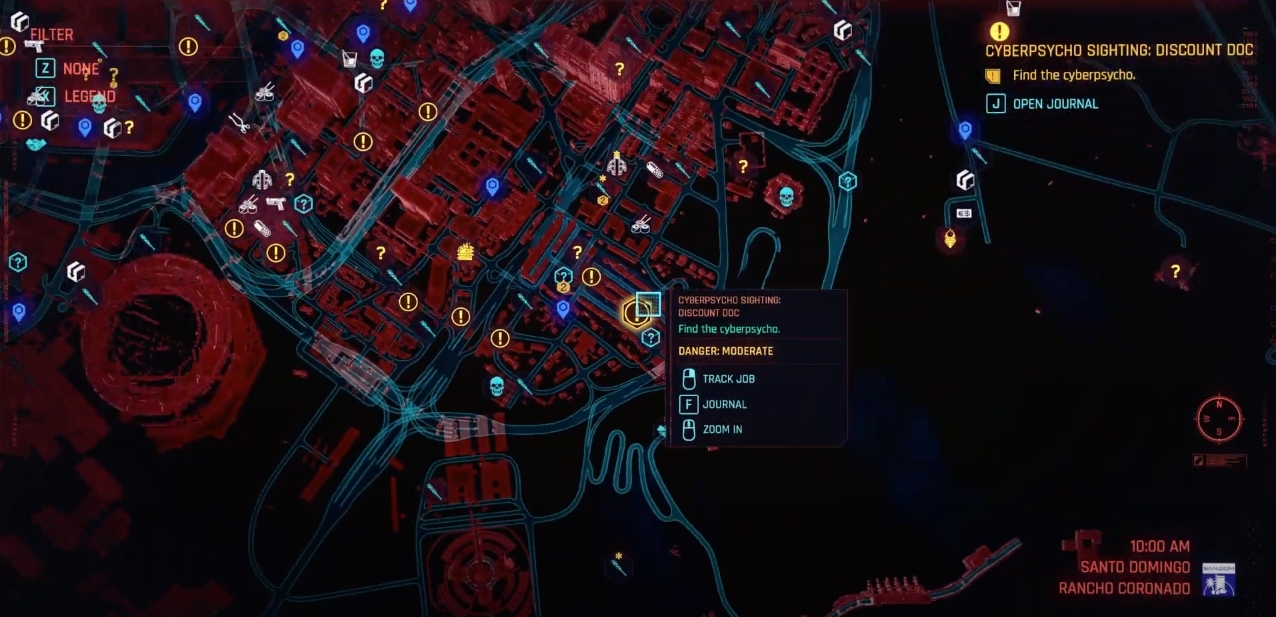 Too Little, Too Late
Location: Arroyo, Santa Domingo. South of Megabuilding H4 in a homeless area of an underpass.
Target: Tamara Crosby
On Deaf Ears
Location: West of Downtown in City Center on the ground floor of a parking lot.
Target: Cedric Muller
Phantom of Night City
Location: Northwest of Corpo Plaza, next to the Behavioral Health building in an alley with Tyger Claws.
Target: Nortio Akuhara
Jealous Hearts
Location: Far south side of Wellsprings in Heywood in a promenade.
Target: Dao Hyunh
Letter of the Law
Location: South side of Wellsprings in Heywood near a beach with small huts.
Target: Gatson Phillips
Those are all of the Cyberpsycho locations in Cyberpunk 2077 — make sure to stay tuned to Daily Esports for more Cyberpunk 2077 guides and news.