The Fortnitemares event in Fortnite is still underway as the month of October enters its final week. So far, players have seen a wide number of cosmetics in the Item Shop, exciting map updates, and new challenges to complete every day. The challenges reward both XP and allow players to earn a special set of cosmetics that are only available during this event. One of the new tasks that Epic Games have set out for players is to destroy Haunted Household Furniture in Fortnite.
This is a classic Fortnite quest. All players need to do is find these pieces of furniture, take their harvesting tool, and destroy them with a single swing. Of course, the difficult part isn't destroying the furniture itself, but finding out exactly where the furniture is on the map. In this guide, we'll go over exactly where players can locate and destroy the Haunted Household Furniture in Fortnite.
Destroying Haunted Household Furniture in Fortnite
In total, players will need to destroy seven pieces of Haunted Household Furniture. These pieces of furniture can be easily found inside the large house at Grim Gables, which is located in the northern part of the Fortnite map.
When players visit Grim Gables, they can go inside the large house and head into the living room and bedrooms. Here, players will see normal pieces of furniture that are floating and have a slight glow to them. This is how the haunted furniture is distinguished from the regular furniture.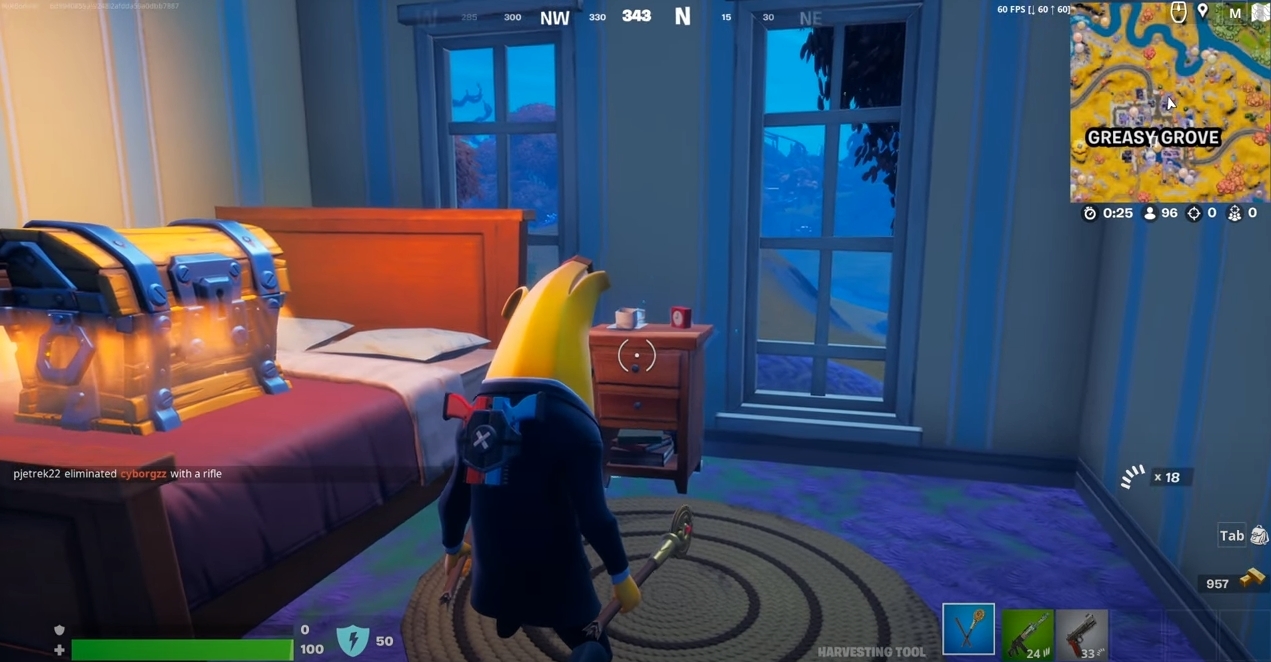 Inside the large house at Grim Gables, there are four total pieces of haunted furniture. So, players can drop there in one match, destroy all four pieces of haunted furniture, and then repeat the process in another match to complete this Fortnitemares challenge. Although, other players might be dropping at this location as well to accomplish the same task, so players will want to get to the large house as quickly as possible.