Editor's note: The creator of the Harry Potter series, J.K. Rowling, has made her anti-trans rights views widely known. We at Upcomer are vehemently against the views expressed by Rowling, and encourage our readers to read about the impact of her views at our sister site, The Mary Sue. If you would like to donate to help trans people in need, please visit Trans Lifeline or Mermaids UK.
When people think of Hogwarts and the Wizarding World, they think of Harry Potter, Albus Dumbledore and many others who came to life in J.K. Rowling's novels. Hogwarts and the world of Harry Potter are synonymous with each other. So it was natural when Warner Bros. Games announced a new video game based on the franchise, fans assumed Harry and his friends would be included. However, that's not the case in Hogwarts Legacy, as the developers have chosen a new time period to focus on.
Hogwarts Legacy to take place during a time before Harry Potter
Hogwarts Legacy is being developed by Avalanche Studios and is a part of the Portkey Games franchise. This franchise takes direct inspiration from the Wizarding World of Harry Potter, but are all original stories set in that universe. Because Hogwarts Legacy does take players on an original adventure, Harry Potter cannot be included. J.K. Rowling was not involved with creating the story or the game itself but, of course, her world is the foundation on which everything is set upon.
With Hogwarts Legacy, players will instead find themselves in the Wizarding World in the 1800s. All of this information was confirmed through the FAQ on the Hogwarts Legacy website. The developers say that the game places players "at the center of their own adventure."
As seen in short gameplay videos, players will be able to do most everything that they see Harry Potter do in the books and films. They go through the House Sorting process with the Sorting Hat, venture out to the Forbidden Forest to meet new creatures and attend classes, such as Potions. The games will still follow all of the lore rooted in the Wizarding World during its time period.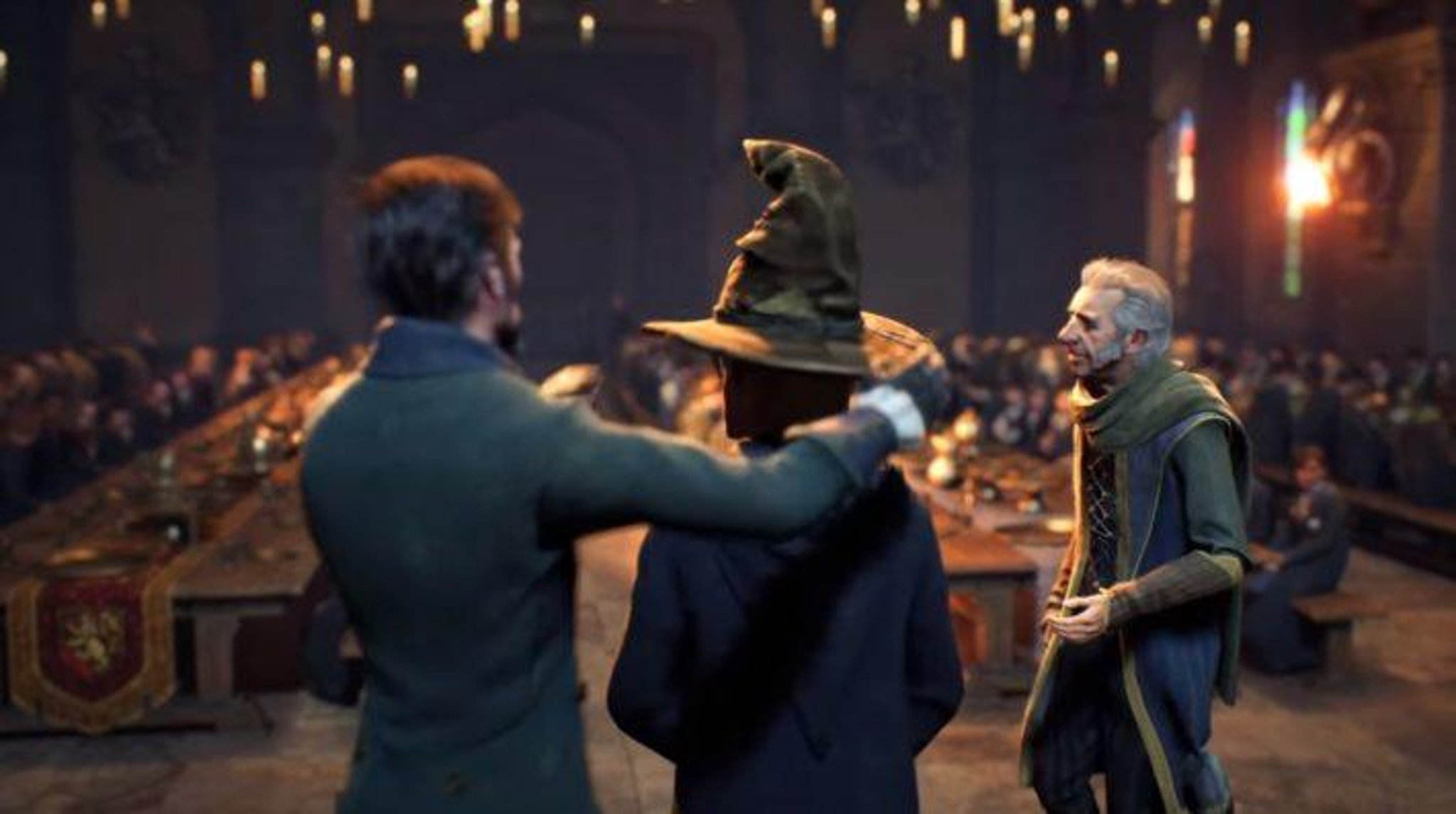 It's unclear how much the time period in Hogwarts Legacy will affect the overall story. The developers say that players are thrust into uncovering a "hidden truth of the wizarding world" during the main story.
According to the Wizarding World lore, the 1800s was a part of the "Old Wizarding World" era. Muggles and wizards were at odds with each other but no dark wizard such as Grindlewald or Voldemort was terrorizing either side. However, since Hogwarts Legacy is an original story, the developers could create a new enemy for players to fight against.
The official release date for Hogwarts Legacy is still unknown. Warner Bros. remains firm it will launch in 2022.