A new season of Call of Duty: Warzone means that a fresh crop of weapons will enter the meta and become community favorites.
The Warzone fan base traditionally picks a select number of weapons to use throughout the season, which usually makes up the meta. However, whether it's from weapon balancing changes or the addition of a new weapon, fans will sometimes change what weapons they use game in and game out.
Early on in Season 5, there has been a slight shake-up in what weapons fans have been using. The website WZRanked has updated the pick rates for all weapons in Warzone, basically showing which guns are the most popular.
Today, we'll be listing the top five weapons from that list along with their recommended loadouts. It's entirely possible that this list changes within the next few days, though, as Raven Software likely isn't done with weapon balancing in Season 5. Players' tastes also change daily, so the pick rate chart will likely change often throughout this season.
5. KG M40 (4.50% pick rate)
Despite receiving heavy nerfs in Season 5, fans have still remained on the KG M4o hype train. It might not be the top AR anymore, but it's still a solid choice in Warzone. Perhaps, if Raven gives the KG a small buff, it could retake its spot atop the pick rates.
Muzzle: MX Silencer
Barrel: Krausnick 700mm 01V
Optic: SVT-40 PU Scope 3-6x
Stock: Krausnick 12V
Underbarrel: M1941 Hand Stop
Magazine: 8mm Klauser 60 Round Drums
Ammunition: Lengthened
Rear Grip: Polymer Grip
Perk: Brace
Perk2: Fully Loaded
4. H4 Blixen (4.51% pick rate)
The H4 Blixen's spot on this list appears to be fluid, as other SMGs, like the PPSh-41, have skyrocketed up the charts over the early course of Season 5. Regardless of that, however, the H4 Blixen is a top SMG that excels in close-range combat.
Muzzle: Recoil Booster
Barrel: Bergstrom 17″ F3
Optic: Slate Reflector
Stock: Bergstrom MB
Underbarrel: SG98 Compact
Magazine: 7.62 Gorenko 54 Round Mags
Ammo Type: Lengthened
Rear Grip: Taped Grip
Perk 1: Fleet
Perk 2: Quick
3. Cooper Carbine (5.42% pick rate)
The Cooper Carbine is our pick for the best AR in Warzone Season 5. It's been one of the most popular weapons in Warzone for several seasons, and that won't change unless Raven Software applies a heavy nerf to the Vanguard rifle.
Muzzle: MX Silencer
Barrel: Gracey Rapid
Optic: SVT-40 PU Scope 3-6x
Stock: Cooper Custom Padded
Underbarrel: m1941 Hand Stop
Magazine: 9mm 60 Round Drums
Ammunition: Lengthened
Rear Grip: Polymer Grip
Perk 1: Brace
Perk 2: Fully Loaded
2. Grau 5.56 (8.19% pick rate)
Perhaps the largest beneficiary of the Season 5 update was the Grau 5.56. Due to its hefty buff in the update, the Grau has ascended the pick rate charts to become the second most popular gun in Season 5. It's one of the best rifles in Warzone, and any player that has it unlocked should give it a shot in Season 5.
Muzzle: Monolithic Suppressor
Barrel: Tempus 26.4″ Archangel
Optic: VLK 3.0x Optic
Underbarrel: Commando Foregrip
Ammunition: 50 Round Mags
1. Armaguerra 43 (9.18% pick rate)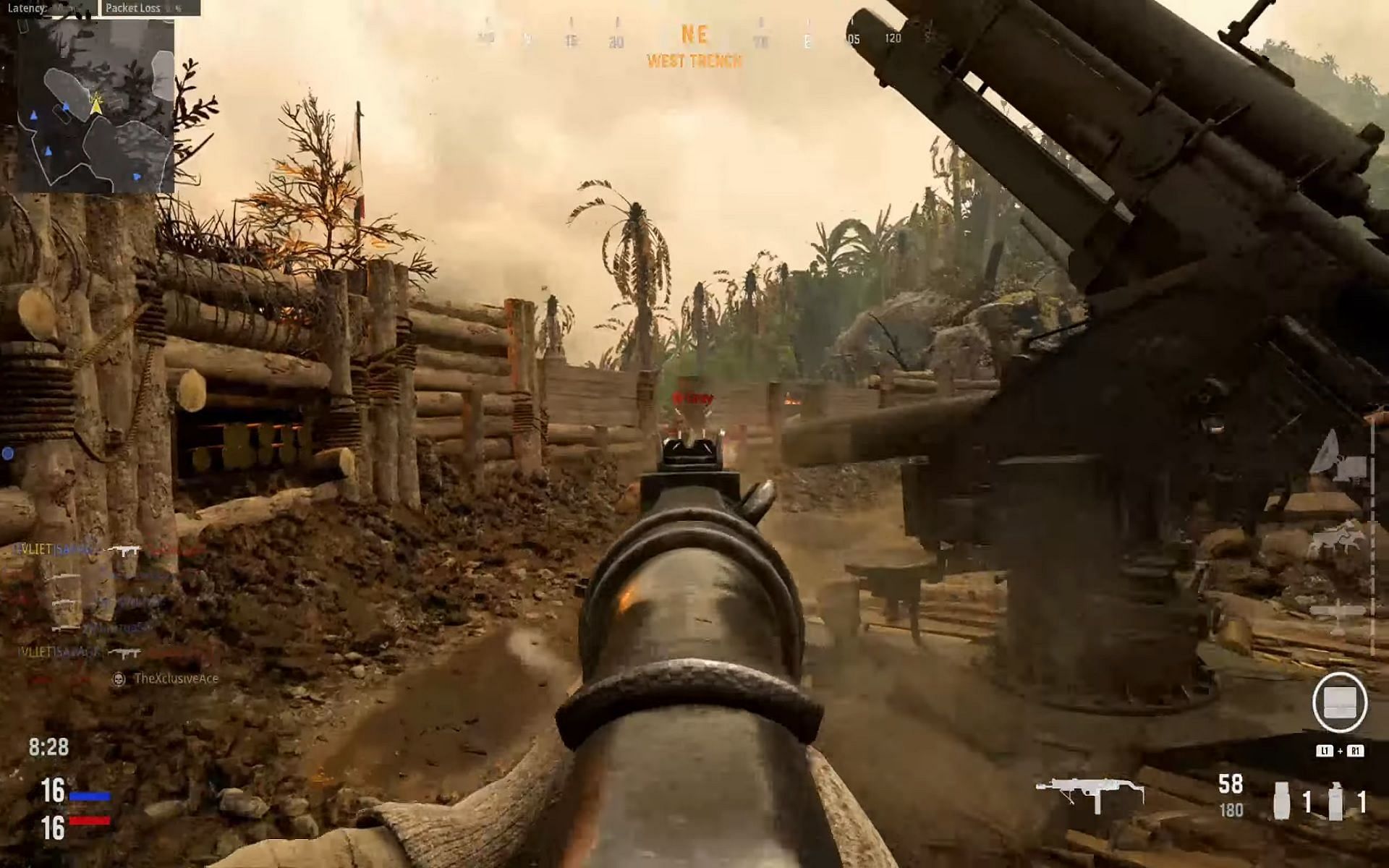 The Armaguerra 43's spot on this list proves that just because a weapon gets nerfed, it can still be popular with fans. The Armaguerra was nerfed in Season 5 and might have even lost its spot as the best SMG — but players are still going with what they know.
Muzzle: Recoil Booster
Barrel: Imerito 180mm Short
Optic: Slate Reflector
Stock: Imerito TA Skeletal
Underbarrel: SG98 Compact
Magazine: 8mm Kurz 72 Round Mags
Ammunition: Subsonic
Rear Grip: Grooved Grip
Perk 1: Hardscope
Perk 2: Quick