The worldwide launch for Call of Duty: Modern Warfare 2 is just over 10 days away, and hype for the game is steadily growing. Some of the hype will level off when the Early Access Campaign for MW2 releases this week, but a majority of the community is focused on the multiplayer mode. That's still a primary focus for the developers at Infinity Ward as well; to prove it, they revealed they're already making some changes based on community feedback. On the official Call of Duty Instagram account, it was announced that the Modern Warfare 2 third-person mode will abandon the first-person perspective that was triggered when aiming down sights.
Infinity Ward changes third-person camera in Modern Warfare 2
This new change will see the third-person camera remain in third-person when players aim down sights, with the exception of when players use a 4x scope (or higher). If players use a scope with that high of a magnification, they will go into first-person.
In the MW2 beta, the third-person mode had its camera set up to transition to first-person when players aimed down sights. This was slightly controversial, as some players felt this made the mode feel far too inconsistent. As a result, fans provided feedback for the devs at Infinity Ward, who are making this change based on that feedback.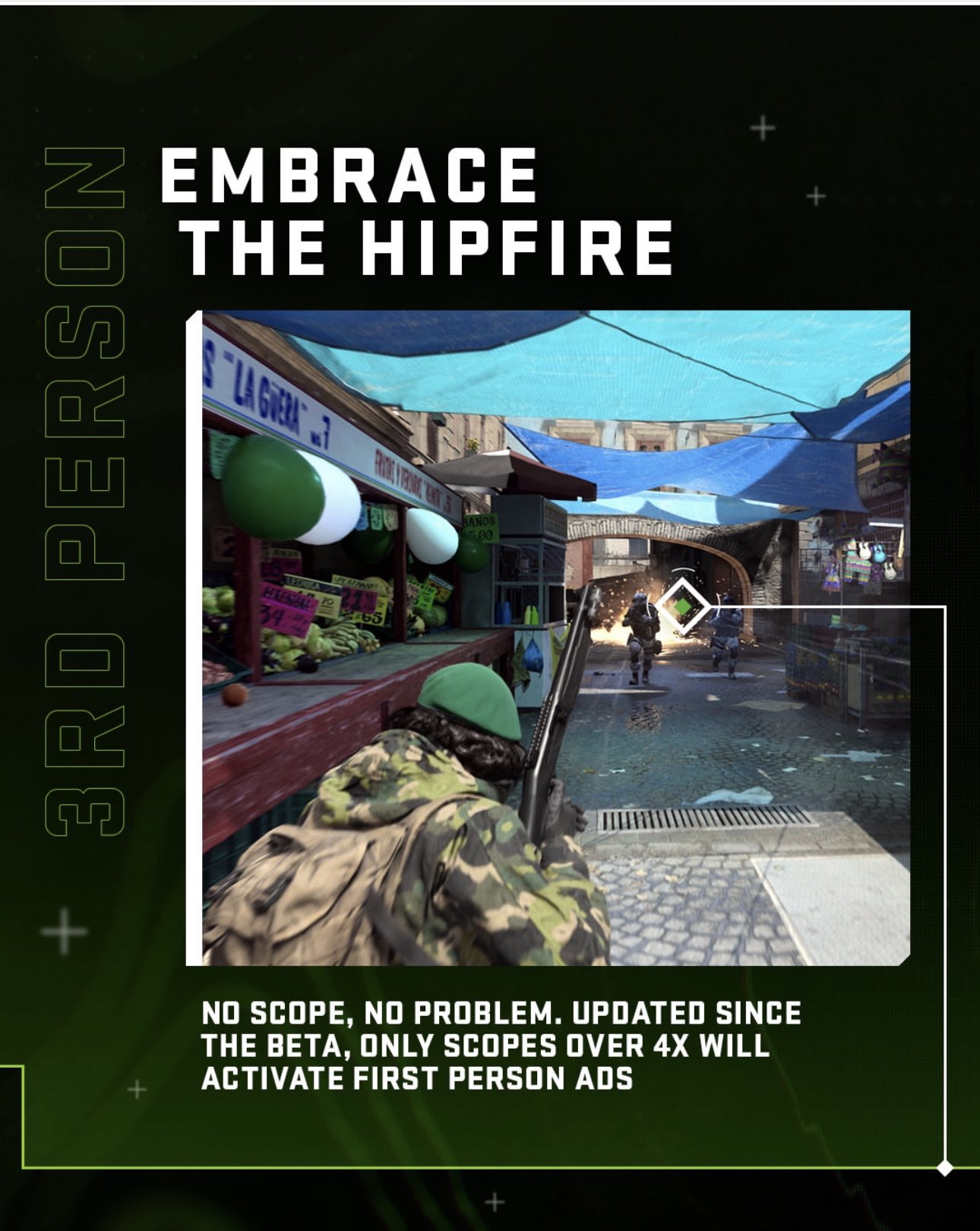 With this new third-person mode, hip-firing will become even more effective. Players who want to snipe should always throw on a 4x or higher scope when playing third-person. If they don't, sniping could be incredibly difficult, especially at longer ranges.
Activision hasn't provided further detail on what this new version of the third-person mode will look like. However, fans are hoping that if Infinity Ward listened to this piece of feedback, it will listen to more. Fans are hoping that the developers make a change to the mini-map, most notably. At this time, insiders have claimed more changes are coming based on feedback from the beta, but there is no specific word about those potential changes.
We'll have to wait and see if Infinity Ward implements any additional changes for the full launch of MW2.