When the Season 9 update went live in COD Mobile, fans got their first taste of this year's Halloween festivities.
Every year since the mobile game's release has seen a Halloween-themed season, and 2022 is no different. Fans can unlock seasonal cosmetics through the Battle Pass to really get in the spooky mindset. However, there are also cosmetics coming outside of the Battle Pass. Most notably, fans can get their hands on the famous Ice Drake weapon blueprint for the new Krig 6 in COD Mobile.
The Krig 6 is the only new weapon that players can unlock on the Season 9 Battle Pass. Players need to reach Tier 21, which is a free tier, to unlock the Black Ops Cold War assault rifle. Of course, this will only unlock the base version of the Krig 6. With the revelation that the AR's Ice Drake blueprint would also be released in Season 9, fans want to know how they can unlock that as well.
Unlocking the Krig 6 Ice Drake blueprint in COD Mobile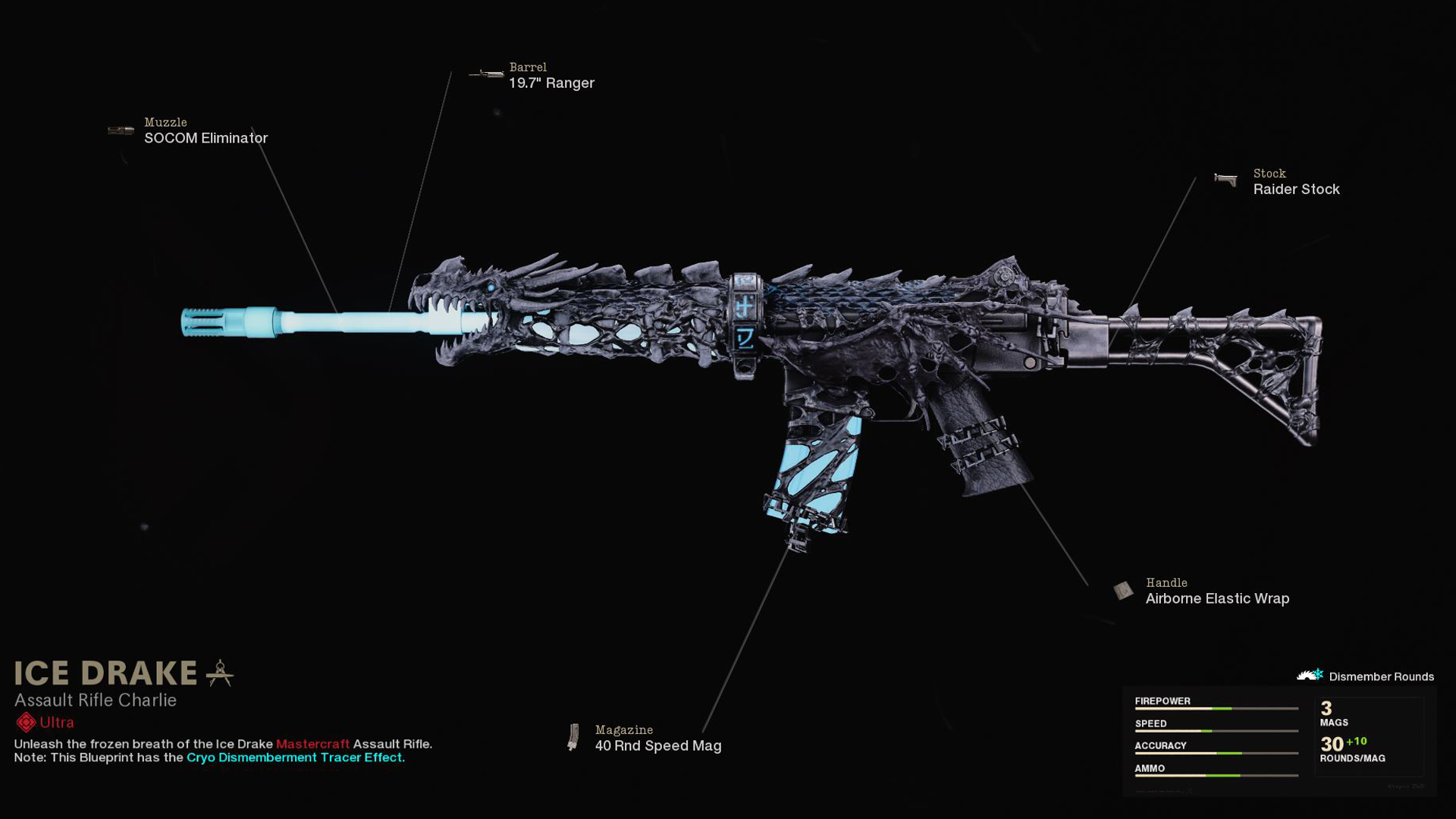 At the time of writing, the Ice Drake weapon blueprint is not currently available in COD Mobile. The developers stated that the blueprint would be coming soon to the game. It's unclear exactly how the Ice Drake blueprint will be released in COD Mobile. However, fans can expect to spend some kind of currency to acquire the Ice Drake.
This could come in the form of mere Credits or through the Lucky Draw system, where players must use real money for a chance at unlocking the blueprint. Whenever the Ice Drake blueprint does come to COD Mobile, fans will truly see how incredible its design is. The gun has a cool-blue dragon with scales along its barrel and wings that flap out when players inspect the weapon. It was one of the best blueprints in Black Ops Cold War, and it will likely be one of the best when it comes to COD Mobile.