Augments are arguably the biggest change that Epic Games introduced in Fortnite Chapter 4 Season 1. The new mechanic is essentially another way to customize your playstyle in Fortnite. If you've played Call of Duty before, Augments are basically Perks from that franchise. They give players a chance to activate different abilities throughout the course of a match. Augments also offer players additional weapons and items if they are used correctly.
There's a long list of Augments in Chapter 4 Season 1, but some of the more notable ones include the ability to see future storm circles, redeploy your glider at any time, and drive in vehicles without consuming any fuel. There are several more Augments that can drastically turn the tides in a player's favor in a match. However, the process of both unlocking and using Augments in Fortnite has been confusing thus far for players in Season 1.
Unlocking Augments in Fortnite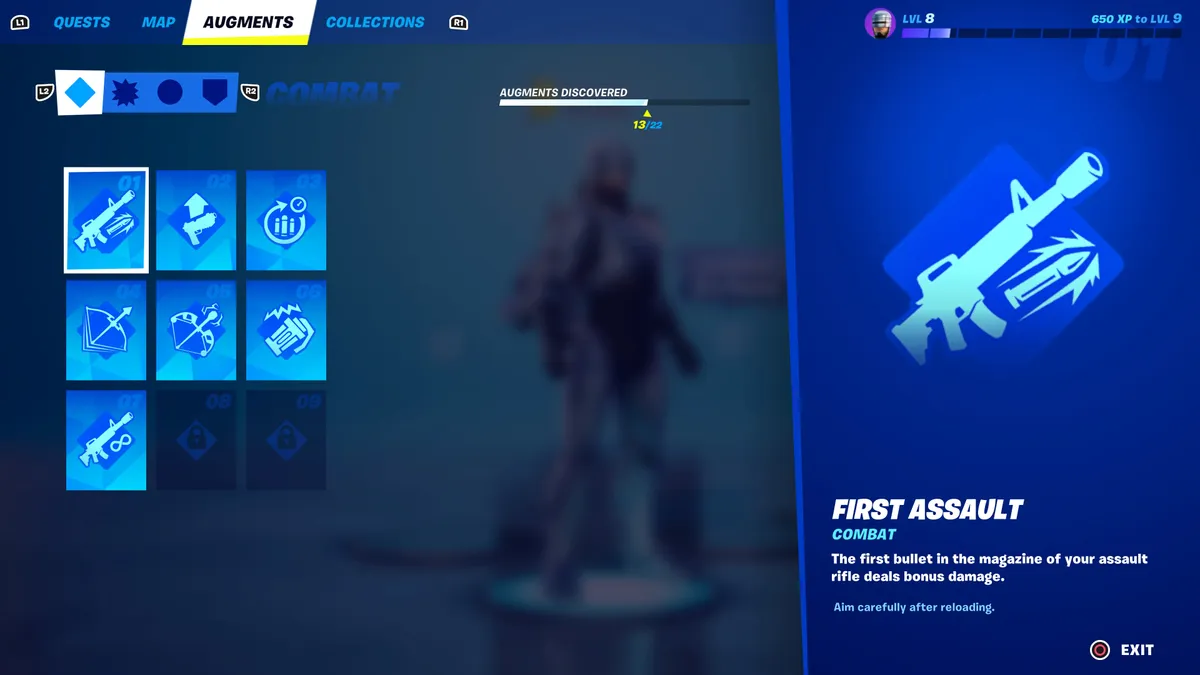 In order to unlock the full list of Augments in Fortnite Chapter 4 Season 1, you will need to progress your Battle Pass. The Battle Pass contains the extra Augments that you don't have unlocked from the beginning of the season. In total, there are 22 Augments in Fortnite, and most are earned through the Battle Pass. As you level up the Battle Pass, more Augments will become available to you in-game.
When the activation period for a new Augment pops up, some of them will have a yellow exclamation mark next to them. These are the new Augments you have not used before. To unlock them for future matches, select them when they have the yellow exclamation mark. This will activate the Augment for your current match and also unlocks it fully.
Activating Augments
Augments will not be activated at the start of a Fortnite match. Instead, you will have to wait around two-three minutes for your first Augment to activate. At this point, you can select between two different Augments. The one you select will become activated, giving you the buffs that it offers.
Every two to three minutes after this, you will see three more Augment choices pop up. The Augments you can select between are random every time, so you can't really plan for which Augment you're going to get. However, you can re-roll the Augment selections one time throughout a match. Any re-roll after that will cost 100 Gold Bars.
You can carry four Augments at one time during a Fortnite match. After you've selected four Augments, you will stop being able to activate a new one. The Augments you have selected will last until the end of the match, but will reset each match, so you'll always have new choices as you keep playing.