In Elden Ring, there is one major side questline that can take several hours to complete. The quest is mainly handled by Ranni the Witch, otherwise known as Renna. You can receive this quest when you reach the region of Liurnia, but it involves much more than just visiting. Eventually, you'll be tasked with finding a couple of underground Eternal Cities, Nokron and Nokstella, for this questline. We've already gone over how to get to Nokron, so now it's time to reach Nokstella.
In order to reach Nokstella, you must first complete the main objective in Nokron. You can't get to Nokron unless you defeat Starscourge Radahn, so his boss fight isn't optional if you wish to complete this quest for Ranni. Down below, you can see exactly what you need to do in Nokron to reach Nokstella, the Eternal City.
Getting to Nokstella in Elden Ring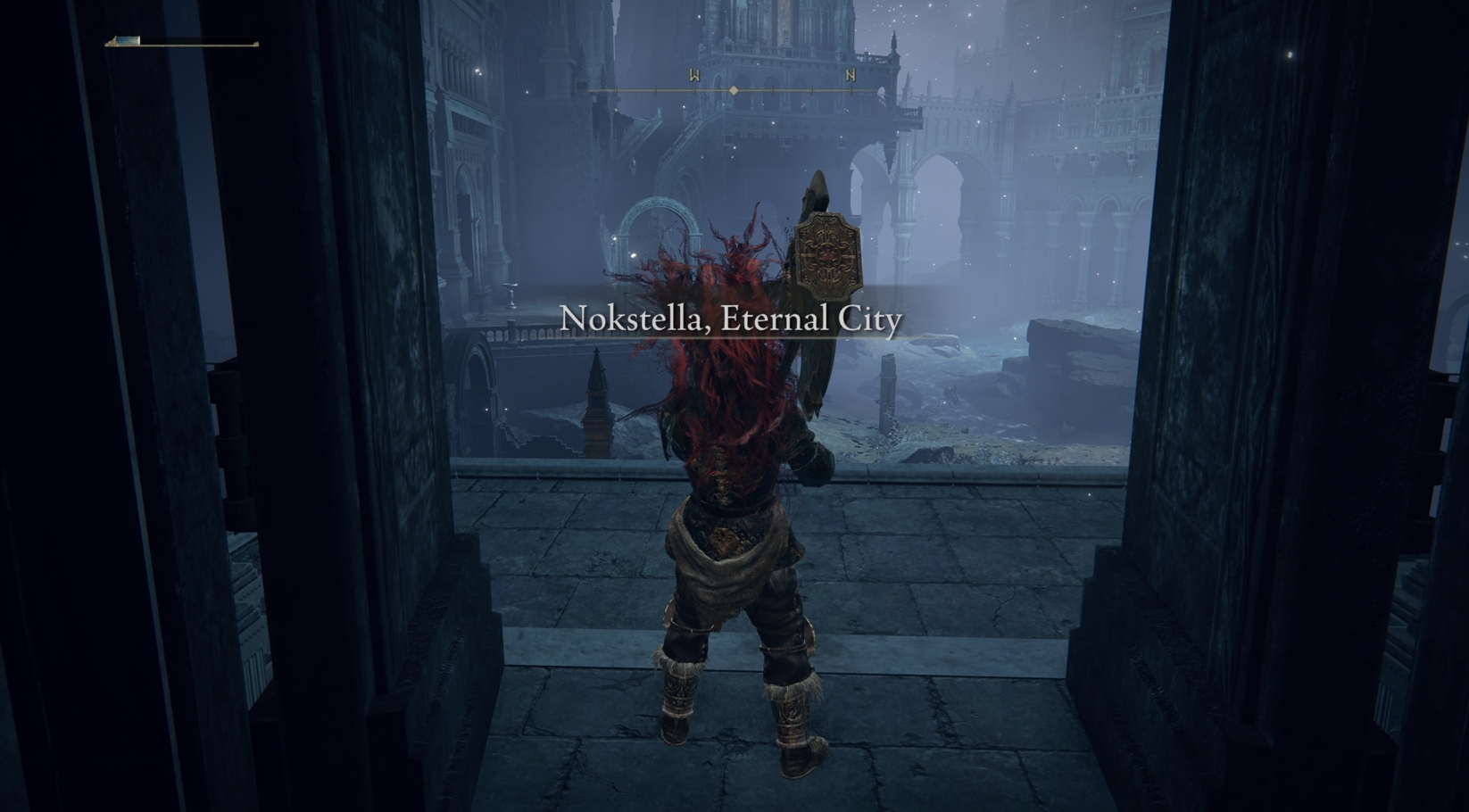 Once you're in Nokron, you're after one key item: the Finger Slayer Blade. Ranni needs this blade in order to complete her objective of killing her Two Fingers, so you need to find it and bring it back to her. You must also make sure to pick up the Miniature Doll version of Ranni and keep speaking to it at Sites of Grace.
In Nokron, you need to find the Ancestral Woods Site of Grace. From here, look at the giant statue down below the cliff. You need to hop on the rooftops and go along the ledges from this specific Site of Grace to reach the statue. We go over how to do that in a previous guide that tells you where to find the Mimic Tear Ashes.
Once on the ground level, you're looking for a treasure chest in front of the giant skeleton statue. This will contain the Finger Slayer Blade, which you need to bring back to Ranni at her chambers in Ranni's Rise. She will give you the Inverted Statue as a gift for this, which you can use to get through Carian Study Hall. After you receive this, travel to another Site of Grace and then come back to Ranni's Rise. At the top of the tower, there will be a new portal.
Use this portal and you'll be transported to the footsteps of Nokstella, the Eternal City. You're now free to complete Ranni's questline and explore Nokstella, where you can find items like a Somber Smithing Stone (7) and weapons like the Dragonscale Blade (found in the Lake of Rot).
For more helpful content, check out Upcomer's comprehensive Elden Ring guide hub.