If you're a returning Breath of the Wild player in Zelda: Tears of the Kingdom, then you will feel right at home in Hyrule. There are several returning features in the sequel, from Epona the horse to the basic tools of survival. This also includes some armor sets and pieces, which players will be thrilled about if they got attached to a specific one in Breath of the Wild.
However, the armor pieces in Tears of the Kingdom might go by a different name this time around and are certainly found in a different way. This is exemplified by the Tunic of Memories in Tears of the Kingdom, which is known as the Champion's Tunic in BotW.
The Tunic of Memories is an extremely unique chest piece that players will want to find as soon as possible. Although, the process of acquiring the tunic can be quite complicated, so allow me to break it all down for you.
Getting the Tunic of Memories in Zelda: Tears of the Kingdom
There are several steps that players need to complete if they wish to equip the Tunic of Memories. Those steps are listed below:
First, you need to locate all four Pole Statues in the Depths/Chasm section of the map (Watch this video from LunarGaming to see where you can find the statues)
Go to the Central Mine in the Depths/Chasm to find another statue, who will tell you it is trapped under water and needs to be freed
Head out of the Depths and go right near the Great Plateau North Chasm, which is found south of the Gatepost Town Ruins and west of the Forest of Time
Just northeast of the Chasm, you will find a piece of rock that is clogging the water in a castle's wall. Shoot a Bomb Flower at the rock lodged in the wall to drain the water and free the statue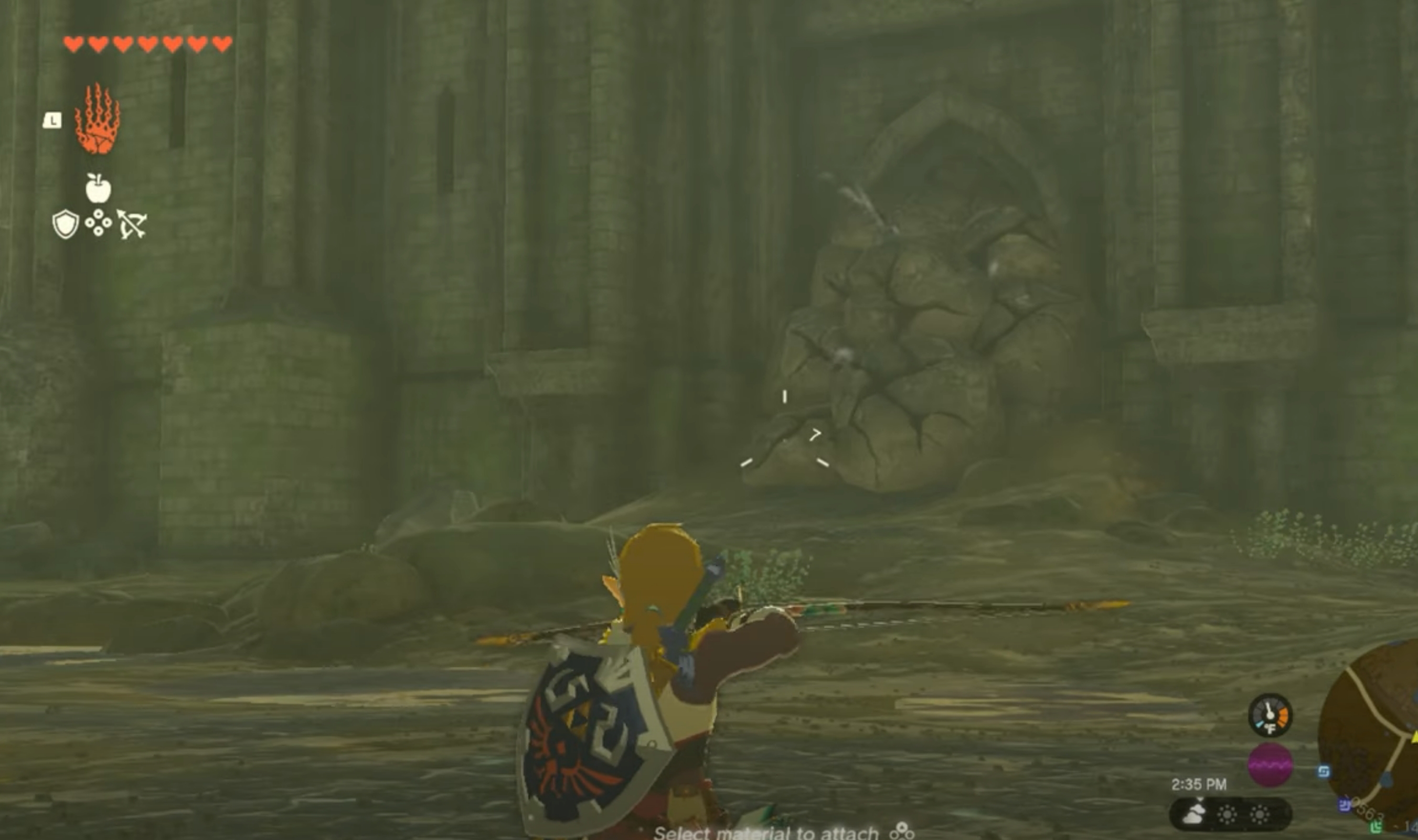 Go through the hole you just blew in the wall and talk with the statue that is now in the ground
You will now have to go to the Temple of Time ruins, where you will need to head back down into four different Chasms and drop eyes inside of them. This task is given to you after praying at the statue inside the temple
Carry the eyes back to the statue in the Central Mine and place them in the statue's four eye slots
After placing all four eyes, you have a choice of being rewarded with either a heart container or stamina vessel
Talk with the statue again and the Tunic of Memories will be for sale (scroll all the way down until you see it on the trade menu)
That's the long-winded method of obtaining the Tunic of Memories in Zelda: Tears of the Kingdom.