There are hundreds of Faction missions available to players in Call of Duty: Warzone 2 DMZ. With the addition of the new Crown Faction in Season 2, players now have access to even more content spread out across the maps of Al Mazrah and Ashika Island. However, out of all of the missions in DMZ, there may not be one more annoying than Death from Above.
This mission is for the White Lotus Faction and has been giving players problems since the very beginning of DMZ's life cycle. The mission itself seems extremely simple on the surface, as all players need to do is purchase a Mortar Strike killstreak and then eliminate a certain number of enemies with it.
When players actually try to take on the mission, though, they begin to run into some critical issues.
Fixing the Death from Above mission not counting in DMZ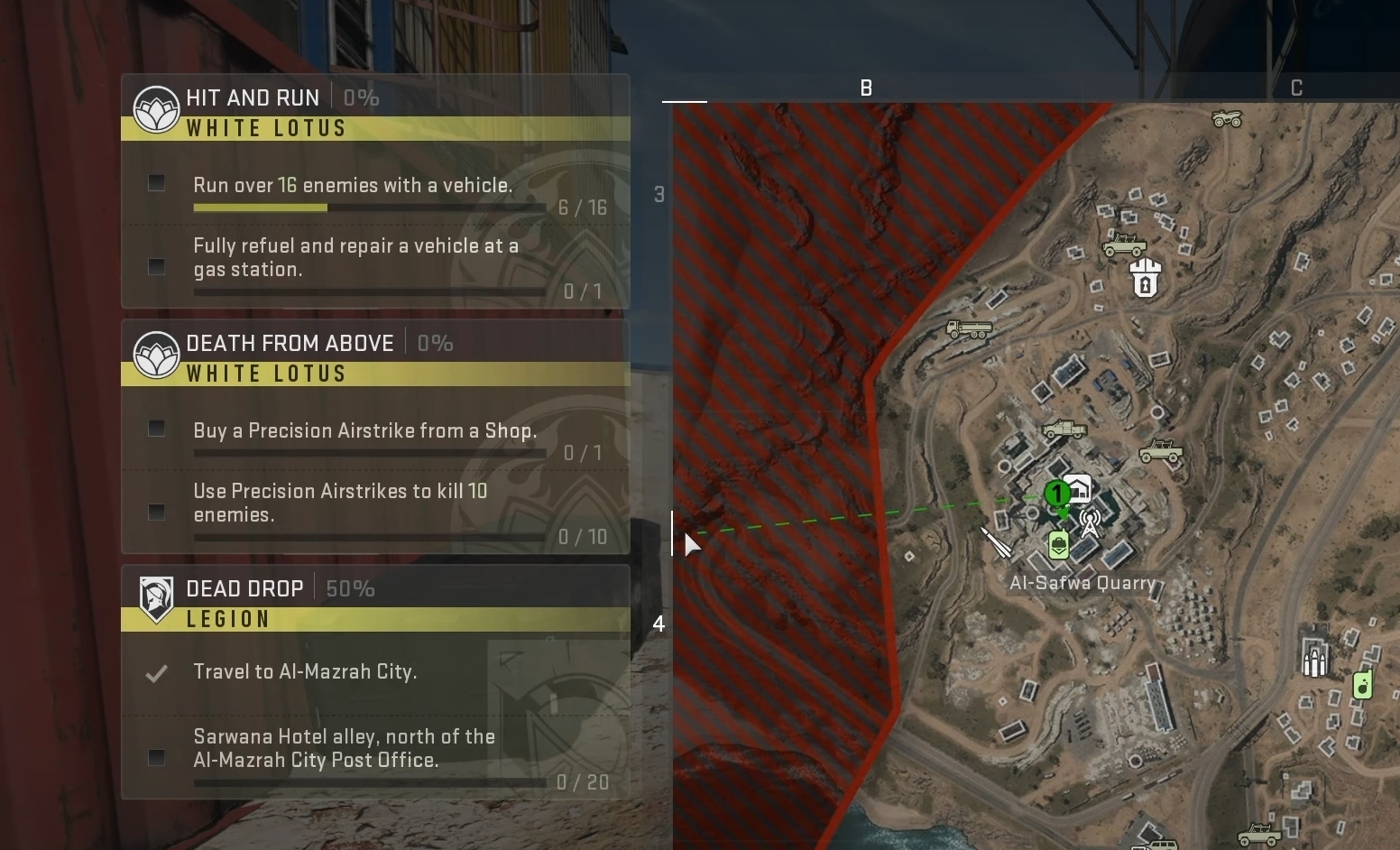 The main problem that players face with the Death from Above mission is that when they purchase a Mortar Strike from a Buy Station, the challenge tracker does not count this. Physically buying the Mortat Strike from a Buy Station is one part of the challenge, so players have to have that challenge completed before the entire mission can be finished.
The next part of the challenge, which requires the Mortar Strike to kill 10 enemies, seems to work fine for most players. However, there are some issues with counting the total number of kills each killstreak gets.
Unfortunately for players, the developers at Infinity Ward have not fixed the Death from Above mission since the mission in DMZ was released. To make matters worse, it does not appear like a fix is coming in the near future. There has been no word from the developers on a possible patch. Without a patch, some players will not be able to complete Death from Above, as their Mortar Strike purchases are simply not counting.
We have found little in the way of players who have managed to get around this bug. Some have reported that backing out of matches and retrying has worked for them, but that's the extent of the problem-solving. Hopefully, the upcoming Season 3 update in DMZ will see a fix for the Death from Above mission not counting.