Incantations in Elden Ring are incredibly powerful if you build your character the right way. Putting points into Faith and wearing certain Talismans that boost the stat is the best way to go about making sure your spells are as strong as possible. However, some Incantations in Elden Ring don't need much help to be powerful. The Flame of Frenzy Incantation is one such spell.
This specific Incantation can be found fairly early on in Elden Ring. You can actually sprint to it within the first hour of the game. It requires 16 Faith to use, so you will likely need to pick a character like the Prophet in order to use The  Flame of Frenzy as soon as you start your Elden Ring playthrough.
Finding The Flame of Frenzy in Elden Ring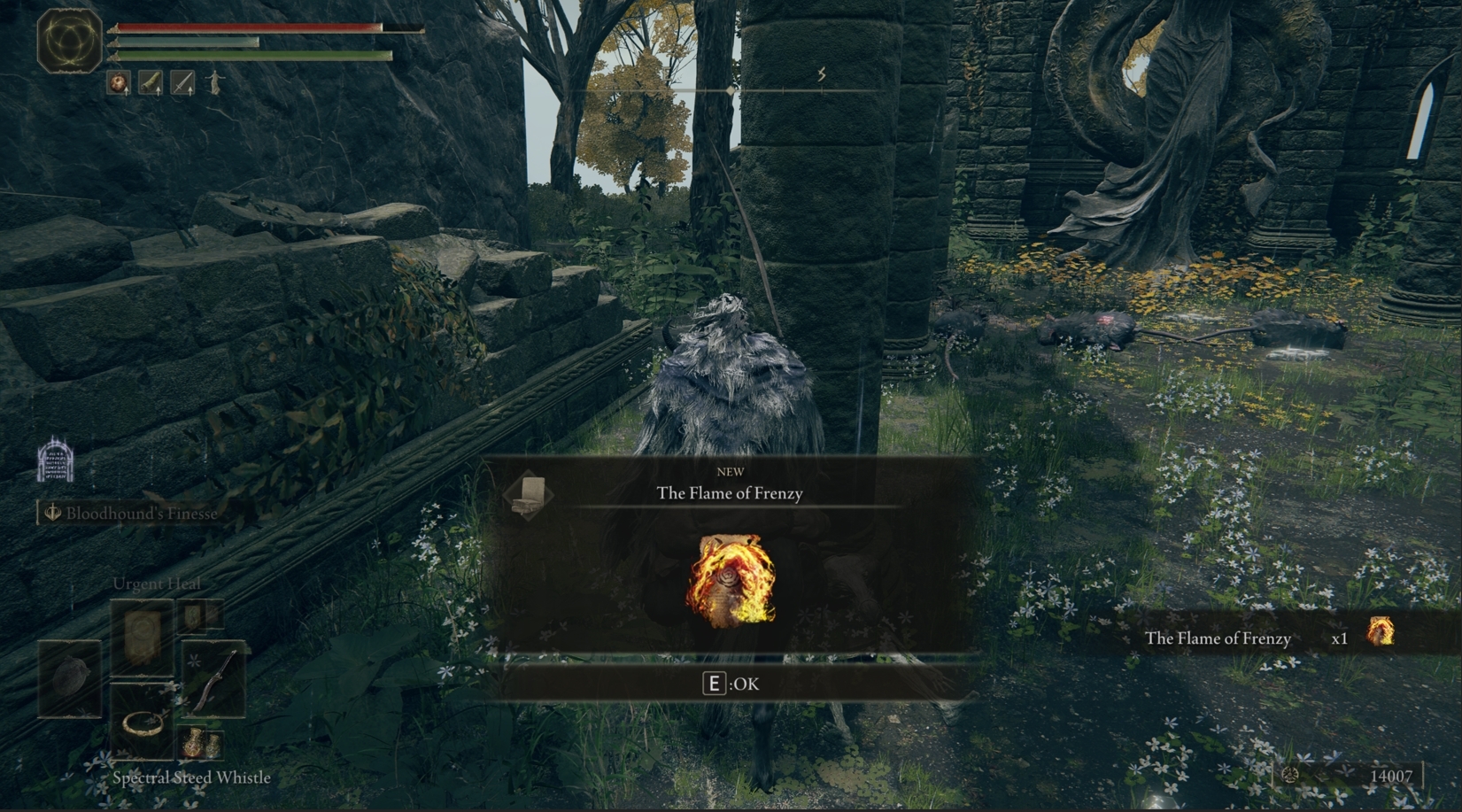 From the starting spawn of the game, you will need to head directly south into the Weeping Peninsula. This area of Limgrave isn't too advanced, though you will need at least some starting levels to ensure you don't get killed instantly by the enemies down there.
Once you're in Weeping Peninsula, head past the Bridge of Sacrifice and find the map of the region. With the map in hand, take a right at the fork in the main road. From there, keep going along the road until you reach the South of the Lookout Tower Site of Grace. Rest at the Grace and then go south into the forest to find another Site of Grace, called Ailing Village Outskirts.
Head directly south from this location until you reach the Ailing Village. Don't stop there. You need to keep going south to reach the Callu Baptismal Church. You can see where the church is located on the screenshot of the Elden Ring map below.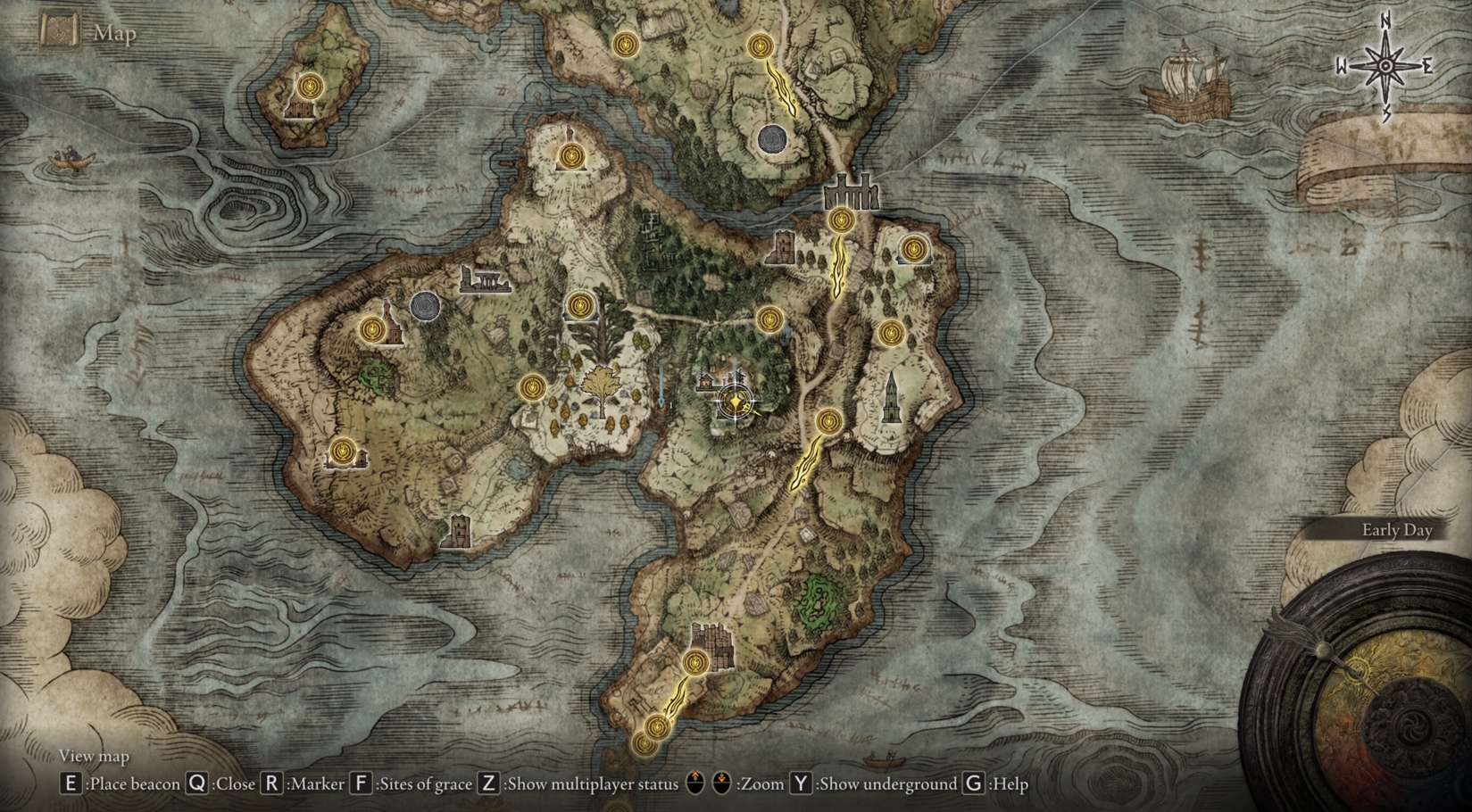 Inside this church, you will find The Flame of Frenzy Incantation laying on a corpse as well as a Sacred Tear. There will be some Demi-Human enemies inside, though, so take them out or just loot the items and then quickly run away. You can now equip this Incantation by visiting a Site of Grace and selecting the "memorize spells" option. As stated before, it requires 16 Faith to use.
For more helpful content, check out Upcomer's comprehensive Elden Ring guide hub.