Incantations are beginning to gain some traction in Elden Ring as players are starting to see their true power. As such, they want to acquire the best ones to use for their character. One of the best Incantations for any build is called Fire's Deadly Sin, which sets players and the area around them ablaze with fire. This can deal damage to enemies and also provide a boost to blood loss buildup.
Unfortunately, there's a lengthy process to find and loot the Fire's Deadly Sin Incantation in Elden Ring. Players will need to visit a few different locations and complete a puzzle in order to find the Incantation. Luckily, that entire process is laid out below.
Fire's Deadly Sin's location in Elden Ring
To start, you will need to visit Leyndell, Royal Capital. You need to acquire a painting from this area and then hunt down where that painting is depicted on the map. To find the painting, you will need to reach the Fortified Manor. This is the copy of the Roundtable Hold that's found behind the large gate at the end of the main road in Leyndell.
If you reach the gate, though, it will be locked. To get around it, fast travel to the West Capital Rampart Site of Grace and head down the stairs in front of you. Then, take a left and jump over the balcony to reach a large set of doors. Open the doors and you'll be inside Fortified Manor. Once inside, you can find the painting inside the same room as the Site of Grace. Go through the first few doors on the right to find it.
With the painting found, go to the Windmill Village on the outskirts of Leyndell. This is found northwest of the capital. Once at the Windmill Village Site of Grace, keep going up the stairs on the road until you reach the location on the map below.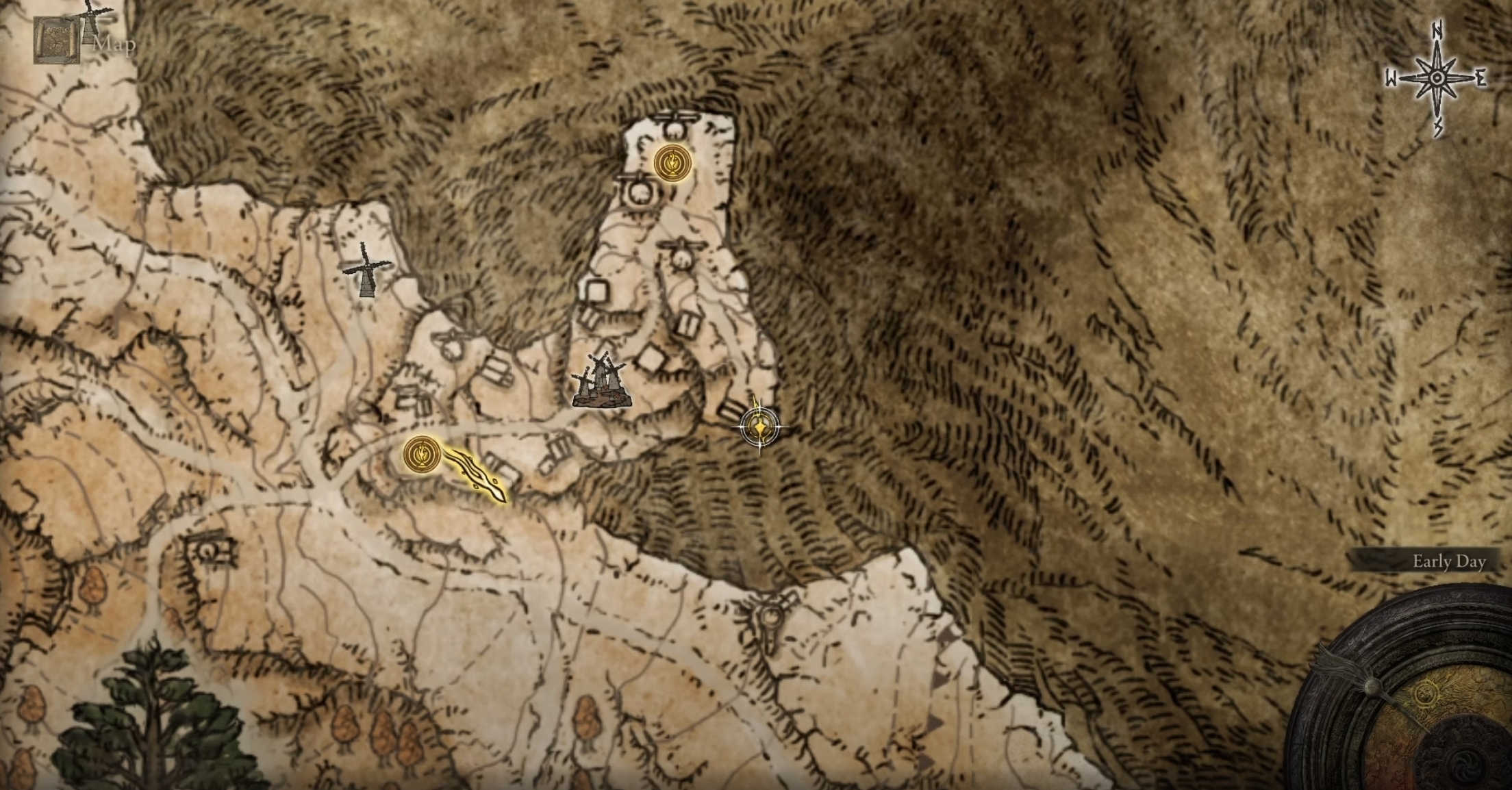 Here, you will find a ghost in a chair overlooking the valley that you can interact with. This will complete the painting quest and reward you with the Fire's Deadly Sin Incantation. You will need 19 Faith to cast the Incantation, so make sure you have enough Attributes in Faith.
For more helpful content, check out Upcomer's comprehensive Elden Ring guide hub.