So far in Elden Ring, one of the tougher resources for players to find has been Somber Smithing Stones. These are items used to upgrade special weapons, such as Bloodhound's Fang or the Grafted Greatsword.
Typically, a weapon that a boss drops is considered a special weapon, and many players employ that gear in their Elden Ring runs. To upgrade these weapons, players need specific Somber Smithing Stone variants, which are identified by a number in parentheses beside them. Most of these variants are simple enough to find, except for the Somber Smithing Stone (3), but the (6) has proven to be nearly impossible to locate.
The Somber Smithing Stone (6) can be even more frustrating to find because players need it for their weapon to deal more damage to higher-level enemies. By the time players need the (6) variant of the stone, they're heading into new areas and boss fights that require a stronger weapon. If you're still looking for a Somber Smithing Stone (6) to take down your next boss, look no further.
A Somber Smithing Stone (6) in Elden Ring
There are actually two locations that hold a Somber Smithing Stone (6). However, one is far less trouble than the other. If you want some trouble, though, head to the Four Belfries in West Liurnia. This location is found northwest of the Academy and along the main road in this part of the region.
Once here, go up to the top tower and pick up an Imbued Sword Key. Then, head to the second tower and use the key on it. This will take you to a rock overlooking Nokron, the Eternal City. Make your way down the rocks and take two rights along the stone path to find a Lesser Crucible Knight waiting for battle.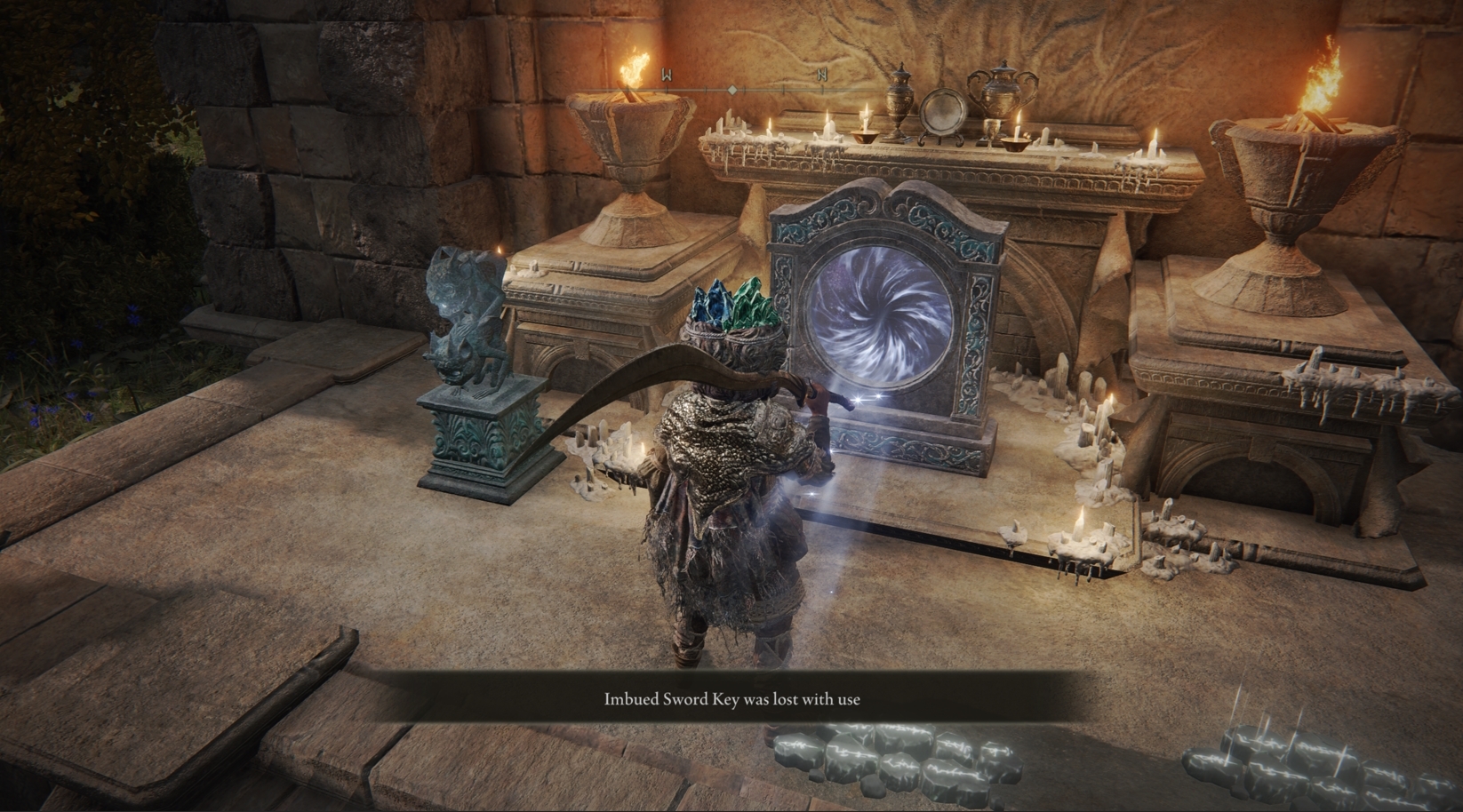 You will need to defeat this mini-boss to earn yourself a Somber Smithing Stone (6). The Crucible Knight is among the hardest fights in Elden Ring, though, so this route isn't advised.
The route that is advised is making your way into the Altus Peninsula and then heading northwest. You can see exactly where to find a (6) variant of the stone through this interactive map, but you're going to want to head to Mt. Gelmir. Once there, head up to a small overlook that will have a lone wolf and a body in a chair. Defeat the wolf, loot the body and you will have a Somber Smithing Stone (6) ready to use.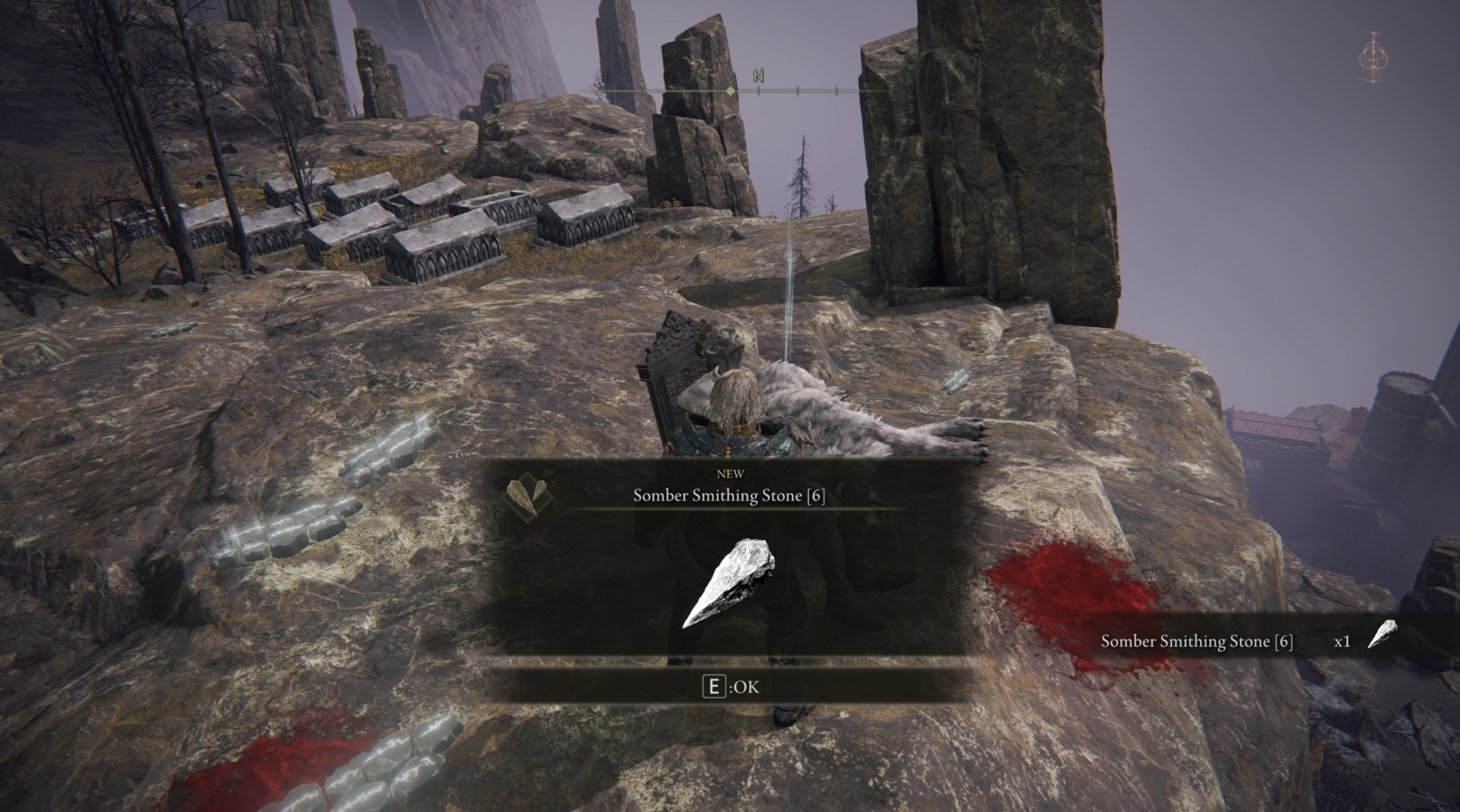 For more helpful content, check out Upcomer's comprehensive Elden Ring guide hub.