One of the tier three Faction missions for Black Mous in DMZ is called "Favor for a Friend." This mission involves Rami asking players to find their friend's watch, photo, and necklace, all of which are somewhere in Al Mazrah. Of course, Rami does not offer much in the way of hints about where players can find these specific items.
Luckily, we know exactly where players need to go in order to retrieve every single item for Rami's friend. Keep reading the guide below for the exact location of the watch, photo, and necklace for the Favor for a Friend mission in DMZ.
Completing Favor for a Friend in DMZ
First up, players will need to head to the D4 quadrant on the Al Mazrah map. Every single item is found somewhere in this quadrant, so players can complete this mission in one drop of DMZ if they're efficient enough. Below, you can see where each individual item is located in the D4 quadrant of Al Mazrah.
Finding the Watch in DMZ
We'll begin with the watch, which can be found in a village just north of Sattiq Cave Complex. Here, you will find a water tower. Approach the tower and you will find the watch at the base of it. The watch is found in between the ground and the tower inside a little crawlspace.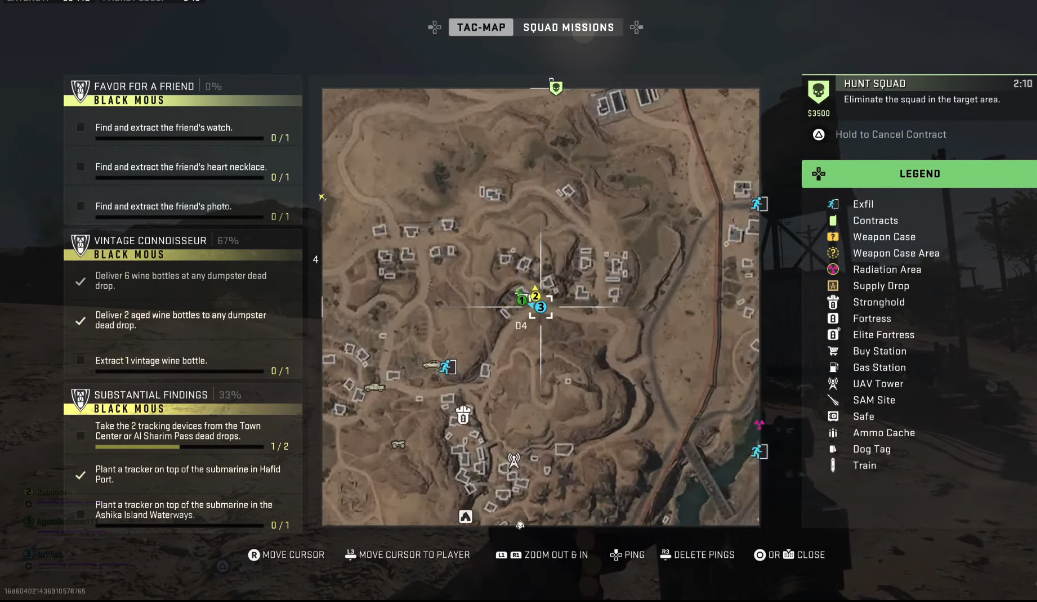 Finding the Photo in DMZ
Next up, we have the friend's photo, which is found directly near the water tower inside a small house. The house is the first one that you will find near the water tower; it's only about a five foot walk. Inside the house, you can find the photo behind the single bed. Simply climb on the bed, and look between it and the wall to find the photo.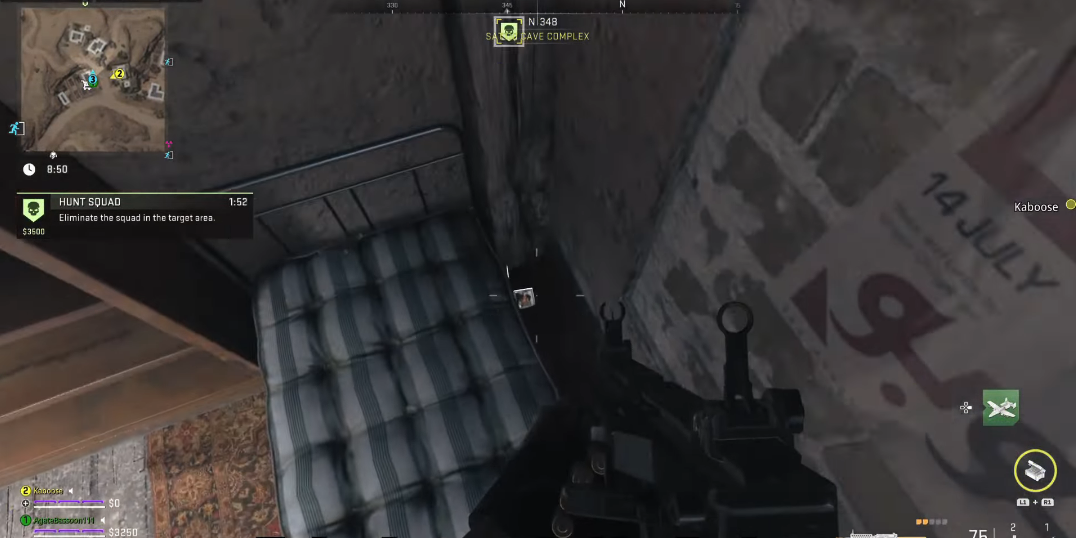 Finding the necklace in DMZ
Finally, there's the friend's necklace, which is located southwest of the house you're currently in. Exit the house from its southwest side and head up the double stairs with the fences on either side. Bear left at the top of the stairs, going past the small open shed. Directly to the left of the open shed, there is a small bush that comes right before a tree. Search the bush for the necklace.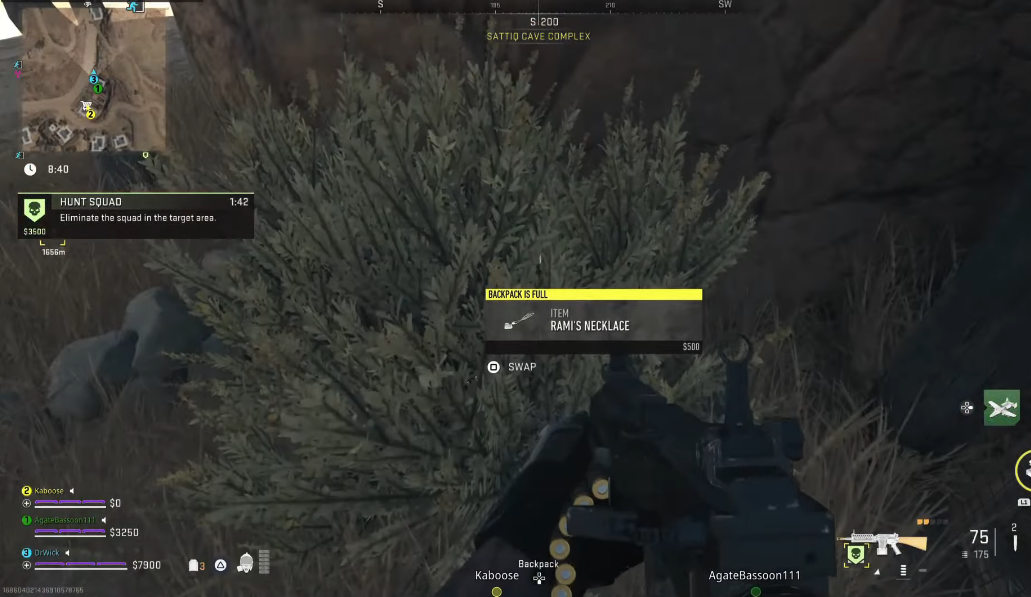 You now have all three items you need to complete the Favor for a Friend mission in DMZ. Extract with all three items and you will complete this mission for Rami.