COD Points are the main currency in Call of Duty: Vanguard and Warzone Pacific, along with every previous title for the last several years. They're how players pay for any store bundle or cosmetic and the Premium Battle Pass. The currency is of great value in Call of Duty, as some players like to buy any unique bundle or a cosmetic that might help them win for a short time in multiplayer or Warzone.
The points didn't always use to be in their current form. They were originally introduced in Black Ops 1 in 2010 as the currency used to play party matches. The matches were a part of multiplayer but had three modes that players could partake in. These modes required a buy-in of COD Points and the winner of the match won the pot. This system was extremely popular in Black Ops 1 but has never returned in Call of Duty.
Today, COD Points are easier to access and come across. However, the process of buying COD Points can be a little confusing to newer players.
Buying COD Points in Vanguard and Warzone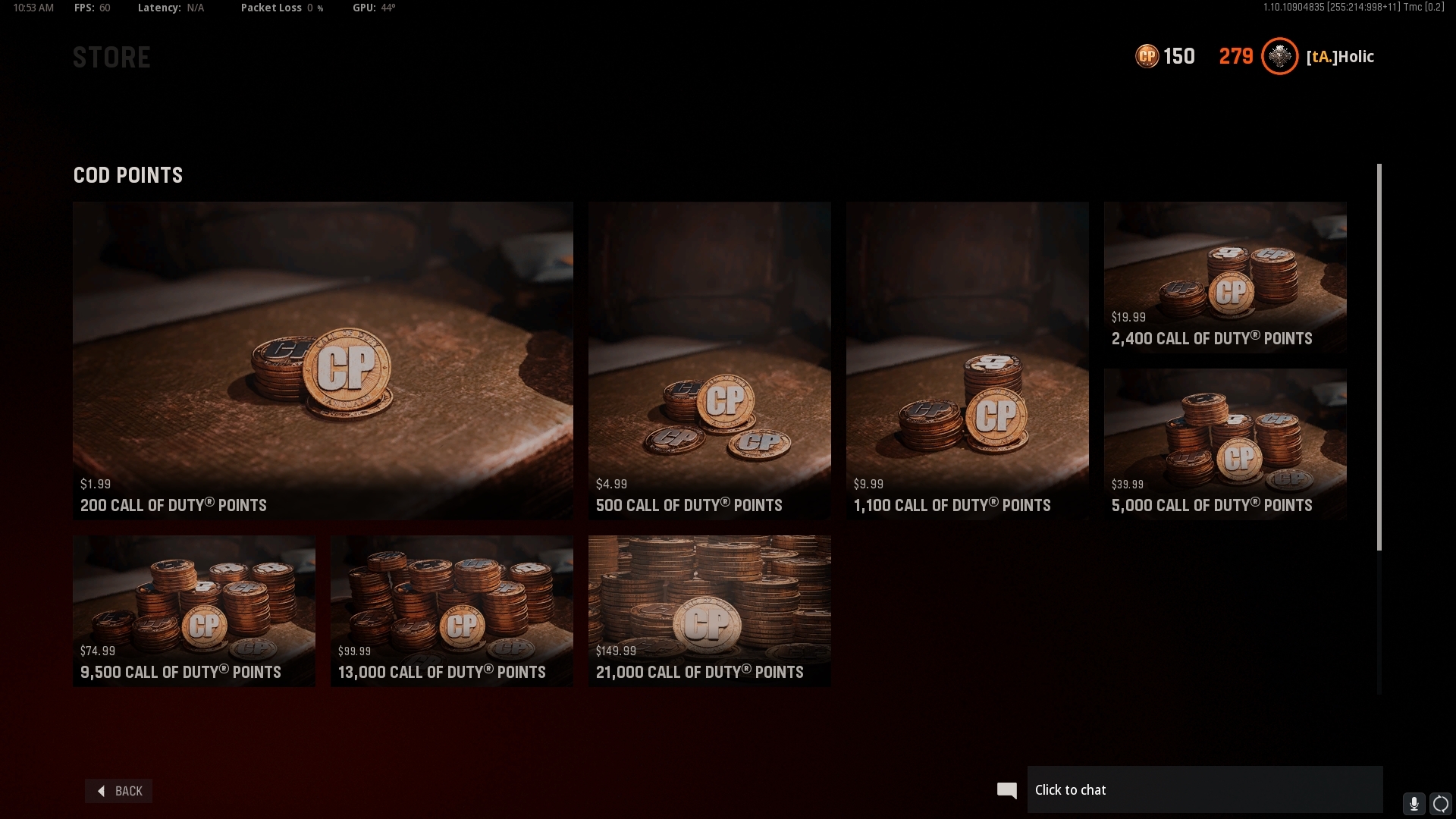 Currently, there are two ways that players can acquire COD Points in Vanguard and Warzone Pacific. The first way is through the Battle Pass, as several tiers contain a 100 COD Point reward. There are actually enough COD Points to earn in the Battle Pass for players to have the exact amount to purchase the next season's Battle Pass. To earn points this way, though, players need to buy the pass for 1,000 COD Points in the first place.
The other way to acquire COD Points is by purchasing them outright. Players can buy COD Points in either Vanguard or Warzone Pacific through the in-game store. Scroll past all of the bundles and click on the box that says "COD Points." Here, you can purchase the points in a wide variety of amounts, ranging from 200 to 21,000.
COD Points transfer over to every new Call of Duty game, so acquiring more in Vanguard won't harm players in the 2022 title and beyond.