In the last week, we have seen several leaks regarding the Mastery Camos in Call of Duty: Modern Warfare 2. The leaks stated that we would see four Mastery Camos in multiplayer, Gold, Platinum, Polyatomic, and Orion. While we can't confirm the validity of the last three camos, we now have official confirmation on a Gold Camo in Modern Warfare 2.
Through the early access campaign, players were able to discover several weapons that have a gold camouflage equipped on them. These weapons are found sparingly throughout the campaign. Currently, only the Kastov-74u and the Desert Eagle have been found with a gold camouflage on them. However, that golden camouflage appears to be what players will be attempting to unlock for their guns in MW2 multiplayer.
Gold Camo in Modern Warfare 2
There was never much doubt as to whether or not Infinity Ward would include a gold camo in multiplayer. Gold has been the standard Mastery Camo for years at this point. However, we've never been able to see this particular camo in a campaign.
As players progressed through the campaign yesterday, they began to post screenshots of how the gold camo looks in the mode. As previous leaks stated, the camo covers the entire gun, has no black lines running through it, and looks quite shiny.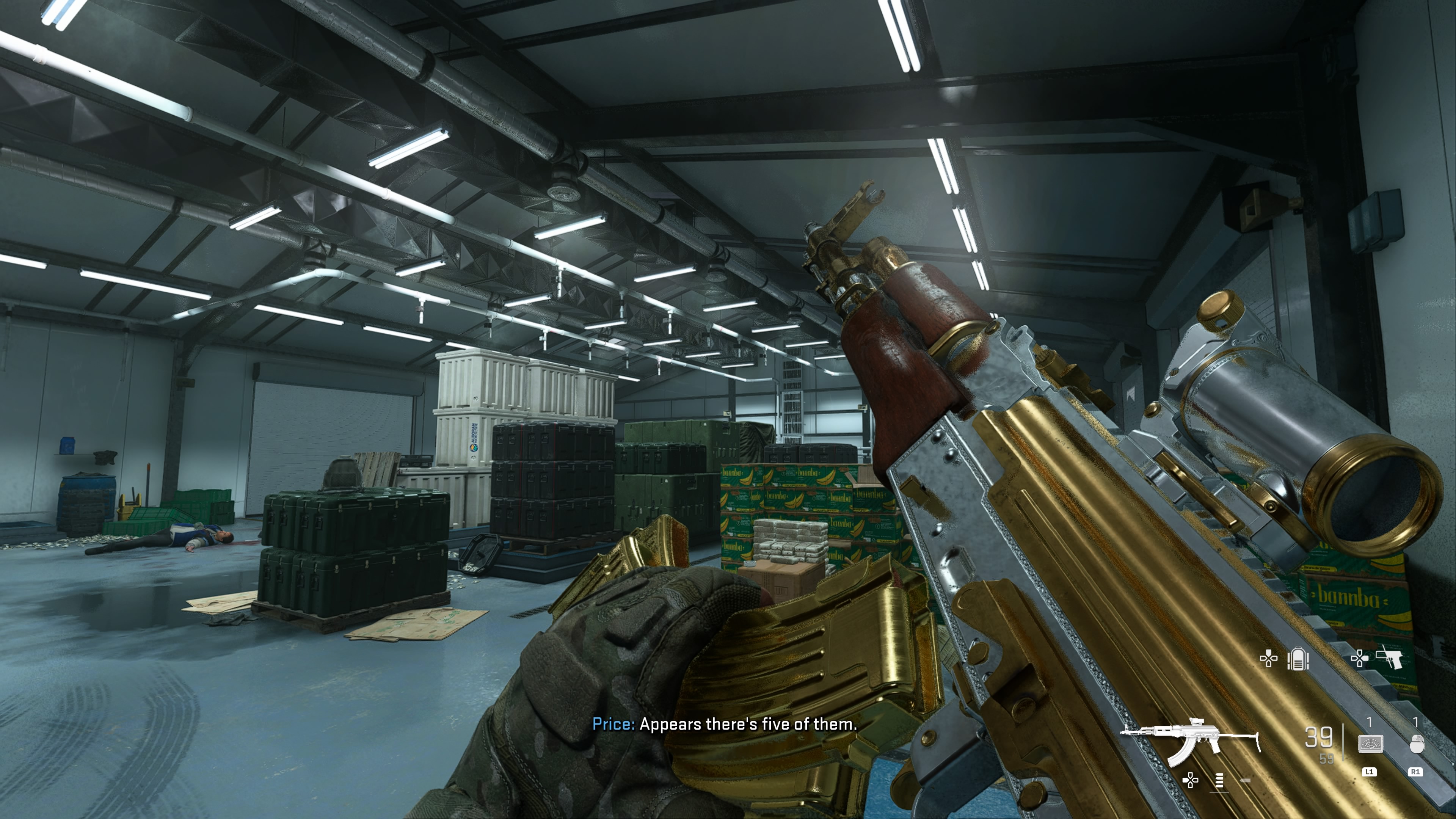 It's unclear if the silver accents that are also found on the weapon are for the campaign only or if that's how also how gold camos will look in multiplayer. Regardless, the camo looks fantastic and should be well worth the time spent to get it in multiplayer.
Getting golden guns in the campaign
Slight spoilers for the MW2 campaign are coming up, so avoid reading this section if you don't want to be spoiled.
In order to acquire these golden weapons in the campaign, players need to make it to a couple of specific missions. The first is the new Ghillies in the Mist mission, where Price and Gaz go to Spain with Laswell. In this mission, players will attack some warehouses that are believed to be holding contraband. In one of the crates, there will be two gold Kastov-74us that are ripe for the taking lying up against some drugs.
The other gold gun that players can get is the Desert Eagle, which is acquired by opening the first safe in the Alone mission.