Over the weekend, the qualifying matches for Major II in the Call of Duty League concluded, resulting in the final bracket for the upcoming event.
Major II is taking place from Feb. 2-5 in Boston, Massachusetts at the MGM Music Hall, right near the historic Fenway Park. The second major of the season should be a fantastic event that has several high-profile storylines heading into it. Most of these storylines will collide as a result of the Major II bracket.
As always, the bracket is separated into a winner's and loser's bracket. For the teams in the winner's bracket, the event is double-elimination. Teams in losers are facing a one-and-done scenario, but, obviously, they hope to make a long run to the championship series. There are eight teams, and four total matches, in the winner's bracket. Teams are seeded by their final placement in the qualifying round for Major II.
OpTic Texas took the top spot in the bracket, even after legend Seth "Scump" Abner retired mid-stage, while the London Royal Ravens finished at the bottom of the standings. Here's the final standings and the bracket for CDL Major II.
Bracket for Call of Duty League Major II
You can see the full bracket for Major II as well as the final standings from the qualifying round below.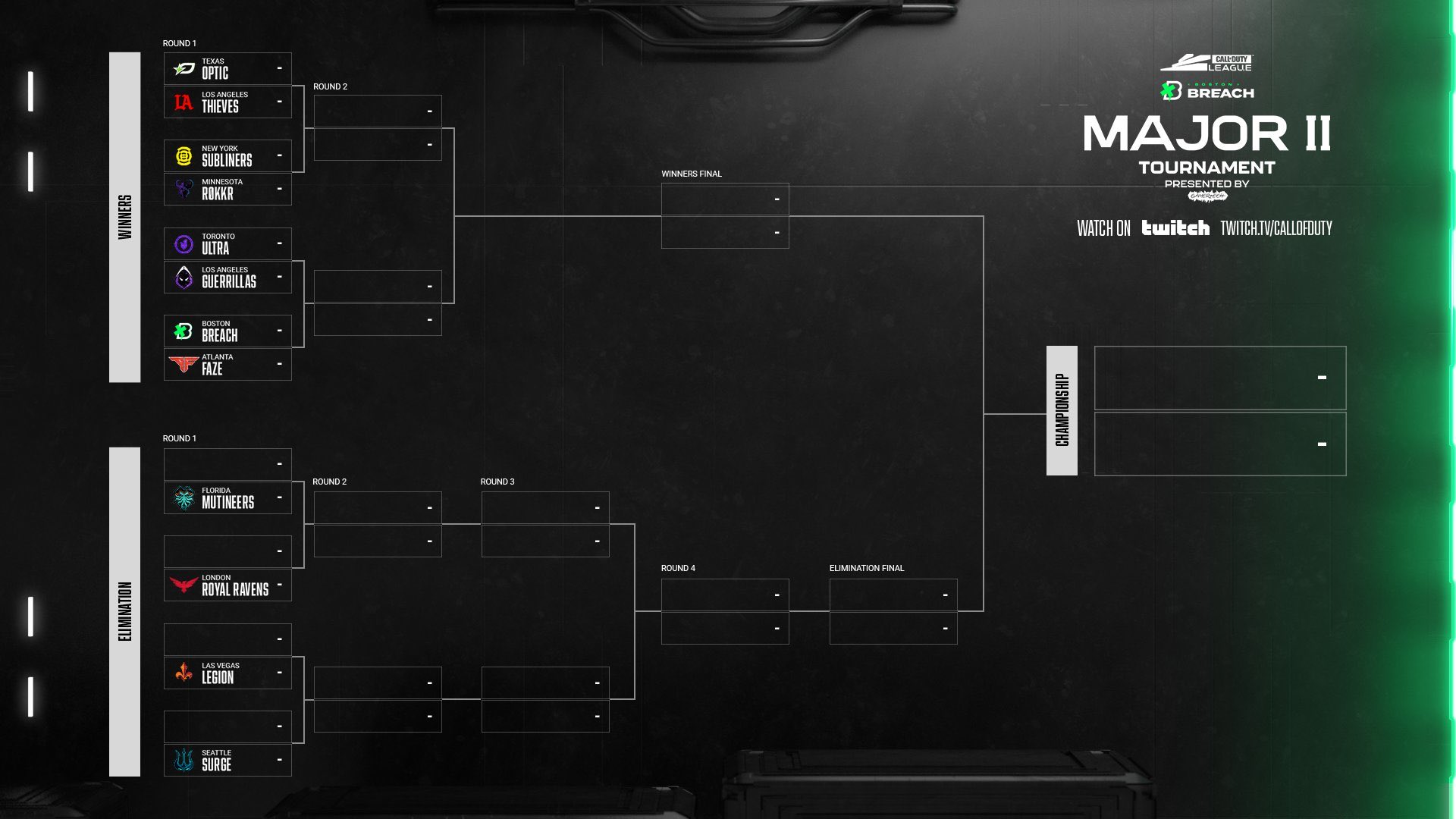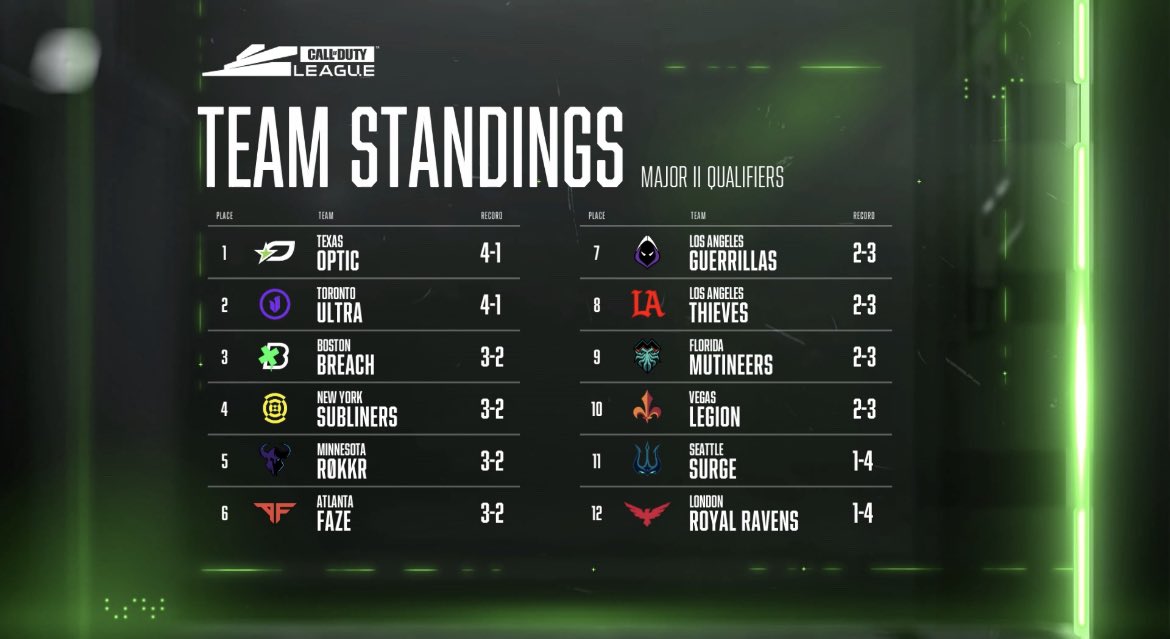 The bracket has a couple of enticing matchups, starting with OpTic Texas vs. LA Thieves. This rivalry is perhaps the most well-known in the CDL and should produce some true fireworks to kick off the major. A storyline to watch with this match is the loser of it will drop to the lower bracket and face the Florida Mutineers. As OpTic fans know all too well, the Mutineers have been Texas' kryptonite for the past two years.
The hometown Boston Breach will face off against their own kryptonite in Atlanta FaZe, who they haven't managed to beat all season. Boston recently got reverse swept by Atlanta in the final weekend of the Major II qualifiers.
Finally, the defending champion Subliners will square off against the red-hot Minnesota ROKKR while Toronto and LAG will renew their newfound rivalry. Major II kicks off on Thursday, Feb. 2 from Boston.