Just a couple of weeks after the latest update in Fortnite, Epic Games has rolled another one out. Fortnite v14.50 is perhaps the final update before the next-generation consoles are released, and this patch certainly reflects that. There's a plethora of bug fixes and preparations for the launch of the PlayStation 5 and Xbox Series X. Of course, there's also some new content in the way of Jetpacks and additional setup for the finale event involving Galactus. Let's check out everything Epic Games added to Fortnite with the v14.50 update.
Fortnite v14.50 update patch notes
While we know a majority of what was changed with this update, there are still no official patch notes. So though nothing major is unknown, there could be some changes that weren't listed in the unofficial patch notes.
Kicking off the update is the return of Jetpacks to Fortnite. Last seen in certain LTMs, Jetpacks have come back to the mainstream playlists courtesy of Tony Stark. We don't have any official stats on the item yet but they do come in Rare, Epic, and Legendary rarity. As of right now, it seems you can only pick up a Jetpack from Stark Industries.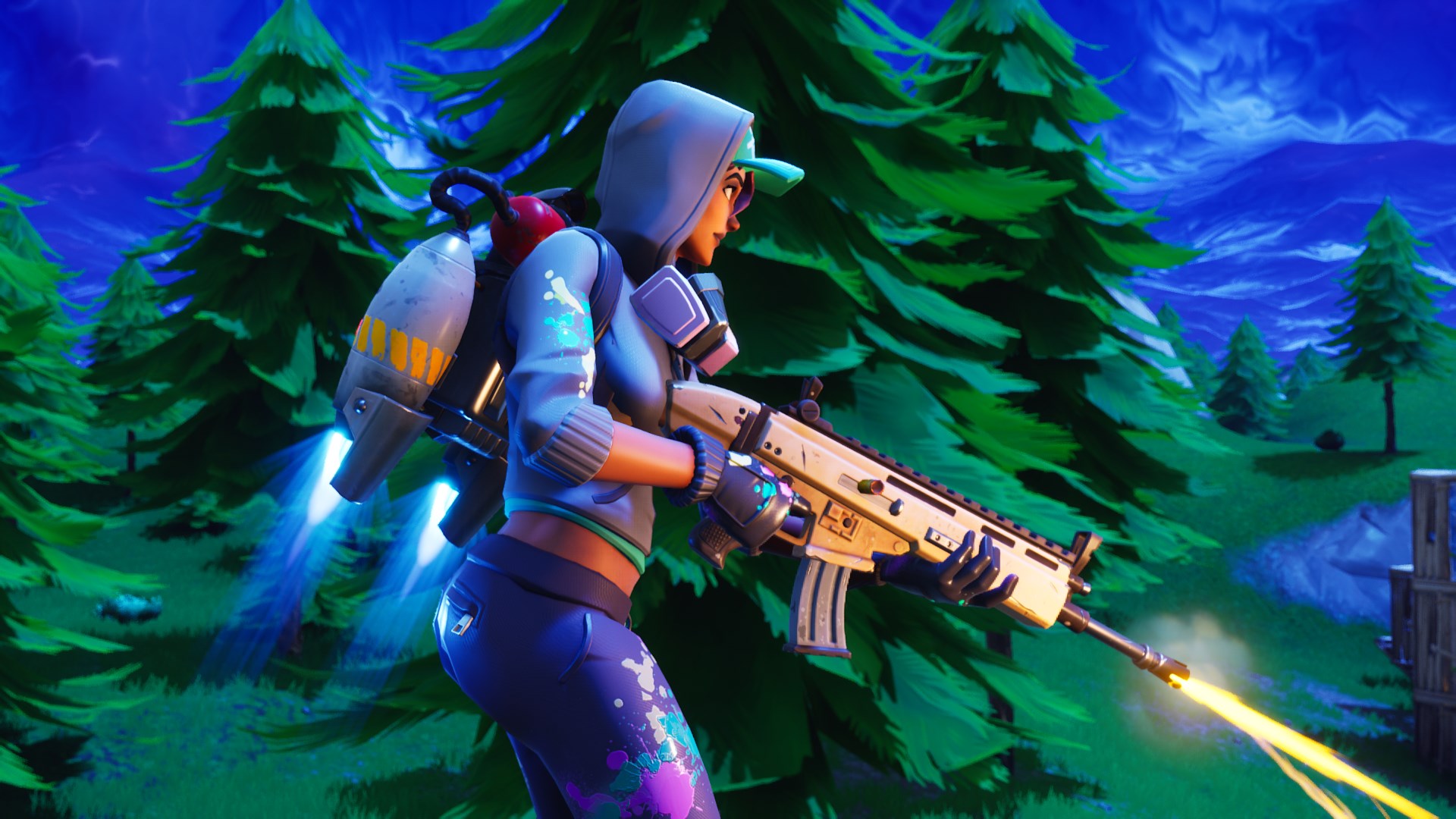 Moving on, Epic Games also changed the position of Galactus on the Season 4 island. Previously, the supervillain was seen as a speck in the sky, but nevertheless was making his way down to Fortnite. However, with v14.50, he's now positioned over the Ruins POI and is much closer than before. The finale is arriving soon, so we should keep seeing Galactus moving closer with every update.
https://twitter.com/_fevers_/status/1323562164679069696
Aside from the slew of bug fixes that were patched, which you can see on Epic's Trello board, v14.50 added some preparations for the next-gen consoles. This mainly includes increased visual capability, which is described as "Faster loading times, dynamic visuals and physics, and 4K resolution at 60 FPS."
The PS5 and Xbox Series X release on November 10, so in a week's time, Fortnite should look like a new game in terms of graphics.
That's it for the v14.50 update. Make sure to stay tuned to Daily Esports for all Fortnite news.