Fortnite Chapter 2, Season 6 is finally here and the Patch notes list is quite extensive. Epic Games has gone all out with new content. There are brand new mechanics, items, weapons and map locations for fans to check out as soon as they complete the in-game Zero Point event.
The event automatically launches when players load up Season 6 for the first time. Epic is likely choosing this route to avoid server crashes, which has hindered players' abilities to view the live events in the past. In the event, the Zero Point has exploded and brought the Fortnite island back to the Primal age.
While there are no official Patch notes, there's still a ton of juicy content to explore within Season 6.
Fortnite Season 6 dubbed "Primal" season
Agent Jonesy has taken on the Zero Point and, as a result, players have been sent back in time to an era before technology. Of course, this doesn't apply to every item in Fortnite but the new items are certainly indicative of this time period change.
For starters, the Battle Pass skins are extremely primitive, with characters like Lara Croft from Tomb Raider and a prehistoric chicken featured throughout the tiers.
For fans of more modern skins, Epic Games has included some of the skins that have become well-known on the Battle Pass as well. Other cosmetics, like gliders and pickaxes, also follow this trend.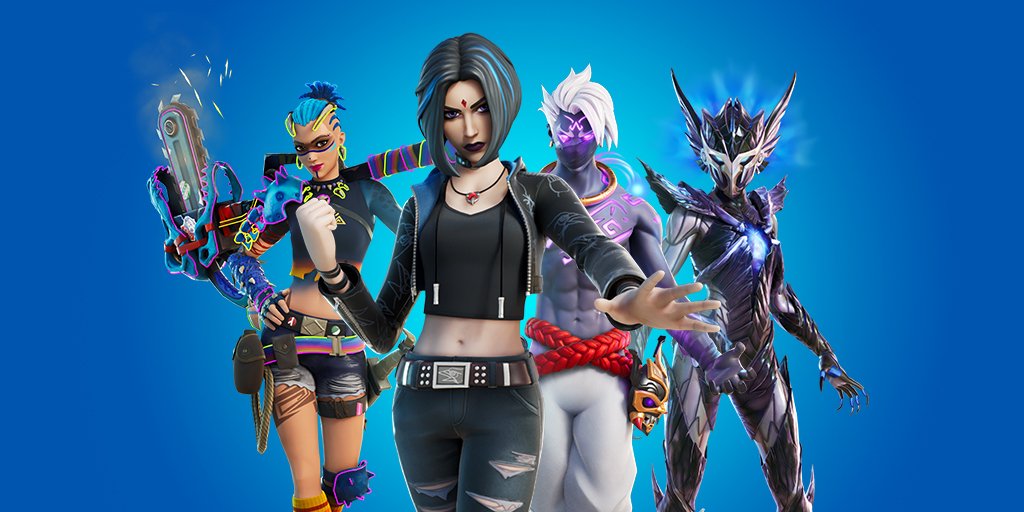 Map and weapon changes in Season 6
Moving on from cosmetics, there are a slew of gameplay changes in Season 6. Fortnite is known for altering the weapon pool with every new season and its done just that with the new iteration. However, Season 6 isn't like seasons past, as players can now craft their own weapons using animal materials.
Some of the new craftable weapons include, but aren't limited to, the Flame and Metal Bow, Primal Rifle, Primal Shotgun, Makeshift Rifle and Makeshift Revolver. These weapon upgrades can be crafted at stations found throughout the Season 6 map.
Luckily for fans, that isn't all that's being introduced into the weapon pool. The Pump Shotgun is also being unvaulted, much to the community's excitement. Of course, with every unvaulting, there comes some vaulting. Here are all of the weapons that have been vaulted in Fortnite:
Suppressed SMG
Dragon's Breath
Tactical Shotgun
Charge Shotgun
Lever Action Shotgun
Lever Action Rifle
Bolt-Action Sniper
Heavy Assault Rifle
Pistol
Assault Rifle
Players can find the new Pump Shotgun on the fresh map in Fortnite, which sees three new POIs arrive in Season 6. In no particular order, these are Colossal Crops, The Spire and Primal Pond. Each is found in the new fall themed area of the map seen below.
Also new on the map are new Guardians, which are NPS bosses that players have become familiar with. Like bosses in the past, the Guardians are difficult to beat and they possess unique powers.
Animals added to Fortnite
The Season 6 map also features new animals; certainly a unique addition to Fortnite. In total, there are four new animals including Boars, Chickens, Frogs and Wolves. Chickens and Frogs are relatively harmless but Wolves and Boars are both hostile once they spot a player. All can be harvested for animal materials to create primal and makeshift weapons but Wolves also possess another unique ability.
In Season 6, players can tame Wolves by finding one Lone Wolf and using meat to distract them. While the Wolf is eating, players can use the "tame" option that pops up when they're close enough.
Aside from that, there are some general bug fixes that Epic Games made for Season 6. A full list of these fixes are available to view on Fortnite's Trello board.
Season 6 looks to be a homerun out of the gate but time will tell if it meets the community's lofty expectations.