Just like any other modern video game, Forspoken has a list of achievements that players can earn throughout their time with the game. These achievements, also called trophies on PlayStation, can be earned in a variety of ways. If you've already played through Forspoken, then you'll know you receive a trophy for completing various story-related quests and chapters. While these are the easy trophies you can earn, there are additional achievements that can only be acquired by completing specific tasks in the world of Athia.
These tasks range from fairly non-trivial to time-consuming quests that will take you multiple attempts. If you want every single trophy in Forspoken, though, you will need to know about each achievement and how to earn it.
Forspoken Trophy Guide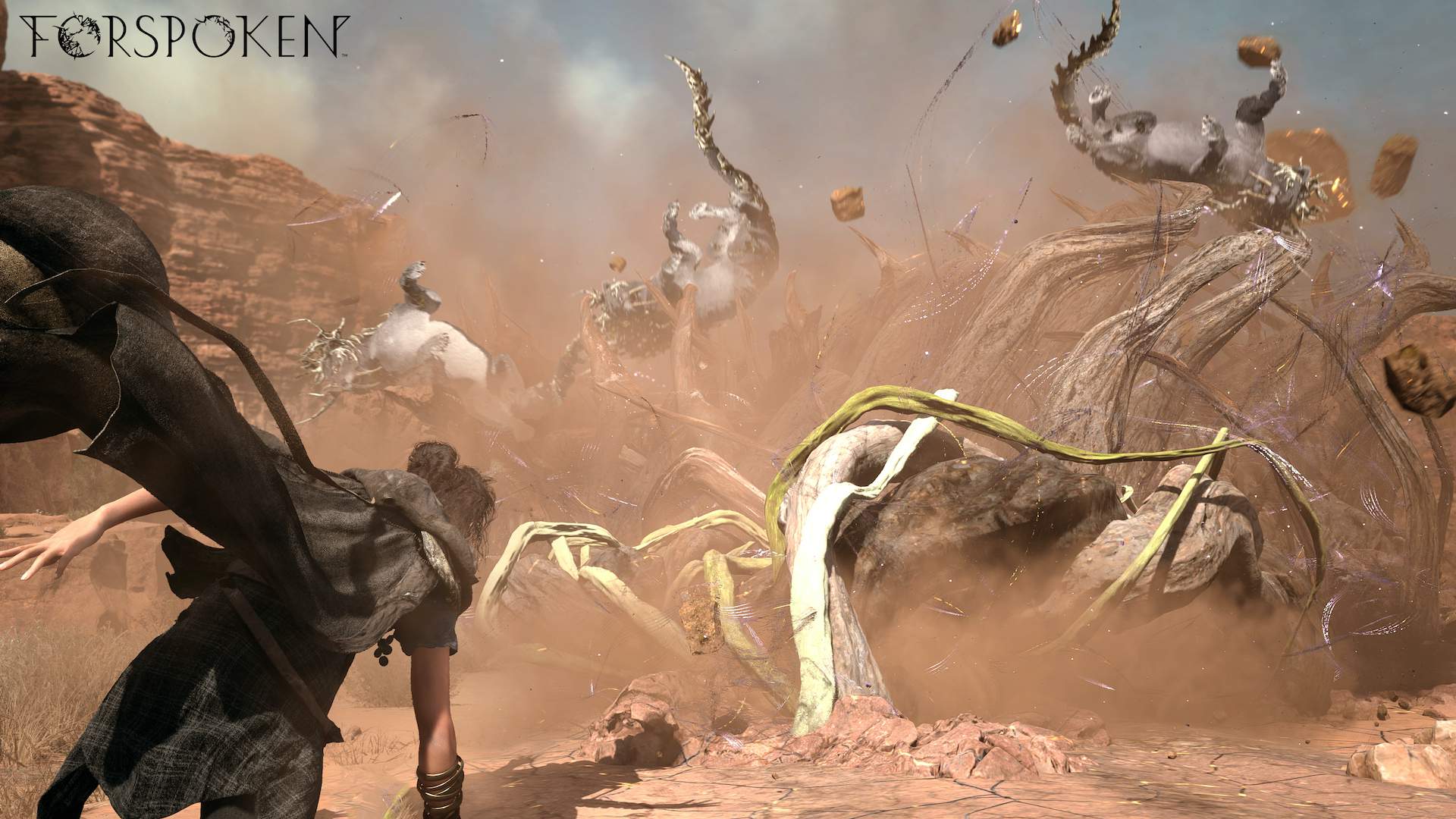 Below, you can see every single trophy in the game along with its description and what type of trophy it is.
Gold Trophy
Abominizer
Defeat all four Abominations
Archivist
Unlock 80% of the Archive
Silver Trophy
Awakening
Lay waste to a great evil for the sake of humankind
Pilgrimage: Adept
Explorer: Trailblazer
Visit one hundred points of interest
Call of the Fount: Beatified
Acquire the magical powers available from all the Founts of Blessing
Paragon
Kit and Caboodle
Acquire every piece of equipment (except those only obtainable via sub-quests)
Through the Eyes of Another: Visionary
Complete all the flashback challenges at the Monuments to Wisdom
Bronze Trophy
Attachments
Acquire a mysterious golden bracelet
Stuck
Journey through a beautiful yet deadly other world
The Interloper
Swear vengeance on a deadly foe
What Must Be Done
Survive a nightmarish ordeal
Might and Main
Emerge victorious from a showdown in a great fortress
Damned If You Do…
Taste the sweetness of peace and the bitterness of disaster
The Hue of Blue
Submit yourself to otherworldly justice
The Truth Will Out
Emerge victorious from a trial to end all trials
Breaking Point
Learn a hard truth, and accept a harder one
None the Wiser
Emerge victorious from a conflict in a twisted reality
Forspoken
Hold the fate of a world in your hands
Rebirth
See to the needs of the people of Cipal
Promises
Make a promise to someone very special
Moves
Earn the praise of the mighty Pilo with your dancing
Remembrance
Say a complete set of remembrances to the departed