In the lower bracket of Stage 1 Masters, Korean powerhouse DRX fell to ZETA DIVISION in a close 2-1 series, which knocked them out relatively early on in the playoffs. Despite making it to Masters as well as topping their group, they were eliminated in the lower bracket. It was rough, but that loss to ZETA DIVISION didn't deter them. The team ended up winning Stage 2 Challengers in Korea and making it to Masters yet again.
"In preparation for [Valorant Champions Tour] KR Stage 1, we scrimmed against ZETA DIVISION a lot, and we know each other very well," said head coach Pyeon "termi" Seon-ho. "The loss against them in Stage 1 Masters is a result of our own mistakes and their deep understanding of our team. For this Stage 2 Masters, we practiced with a new approach to make the most of our time."
When looking at dominant regional teams in VALORANT esports history, DRX is the standard. Their consistency at the top of the Korean region is undeniable. With how volatile VALORANT can be, with team rankings constantly shifting, DRX's reign is notably successful. However, that hasn't translated in the past, with their best international finish in the 5th-6th spot. However, this time around, star player Yu "BuZz" Byung-chul is confident that Stage 2 Masters will be a turning point.
"Well, this time we prepared new things and have improved since the last Masters," BuZz said. "[The team] will be harder to predict this time around."
Kings in Korea, underdogs internationally
Their time in Korea trying new strategies and preparing for Stage 2 Masters has proven fruitful without putting them in a worrying position regionally. The kings of VCT Korea know where they stand, but are keeping that underdog mentality at an international level.
"In Korea, we have won multiple championships and we see ourselves as defenders of the throne," said star player Kim "Zest" Gi-seok. "But in Masters, only the top teams around the world gather, so here, we see ourselves as challengers. We will always aim to win any tournament we participate in and I see us improving together so I know we will win an international title someday. It could be this Masters for all we know."
Within their region, out of all the changes they've made, there are some specific composition changes to point to. In particular, Goo "Rb" Sang-min's inconsistency was an issue at Stage 1 Masters. However, he has stepped up to help DRX get to Stage 2 Masters.
"Rb has looked more consistent in his role, and has also expanded beyond strictly playing duelist," said VCT Korea caster and analyst Seth "Achilios" King. "We saw him flex a bit, particularly on Icebox last tournament, but he's really found his groove when it comes to playing KAY/O for DRX on certain maps. His inconsistencies were a major problem for DRX at Masters 1; if he can maintain his form and DRX continues to execute and adapt their strategies round over round, they are a terrifying opponent to face."
DRX players top stats worldwide
Achilios is one of the English casters in VCT Korea, and he's been watching how DRX have led Korean VALORANT. That statement of Rb proved correct quickly, getting match MVP in their first series of Stage 2 Masters. While each players talent can enough to win, their teamwork is what shined in Stage 2 Challengers.
For example, looking at worldwide statistics in the past sixty days, DRX players are very high up in key stats. BuZz is currently second in the world in kill/death ratio at 1.64 as well as KAST (kill/assist/survive/trade) at 81%. Funnily enough, the only player with a better KAST than BuZz is his teammate Kim "MaKo" Myeong-kwan at 82%. According to Achilios, this is a testament to how much the team has focused on teamwork in recent times.
"I think the biggest thing you can look at regarding the players' stats is that they've changed their playstyle a lot to not have to rely on individual pop-offs," Achilios said. "They still happen, but widely, the team is playing off of and supporting each other incredibly well. MaKo and Buzz are already incredible with their aim, so the added support they get from Breach or KAY/O sets them up for deadly entries and even deadlier site anchoring."
Familiar enemies in DRX's path
Stage 2 Masters proves to be a turning point for DRX. One of their key issues was highlighted against ZETA DIVISION, who they will not face in this tournament. Good news for DRX, until you realize that they're in a group with two other Asian VALORANT teams. Both Northeption and XERXIA, common scrim teams for DRX, are on their path to the playoffs. Even with that, DRX know the challenges they'll face.
"I actually find them more difficult because they are the Asian teams," termi said. "We scrim against both Northeption and XERXIA quite often, and we all know each others' strengths. They aren't teams to take lightly."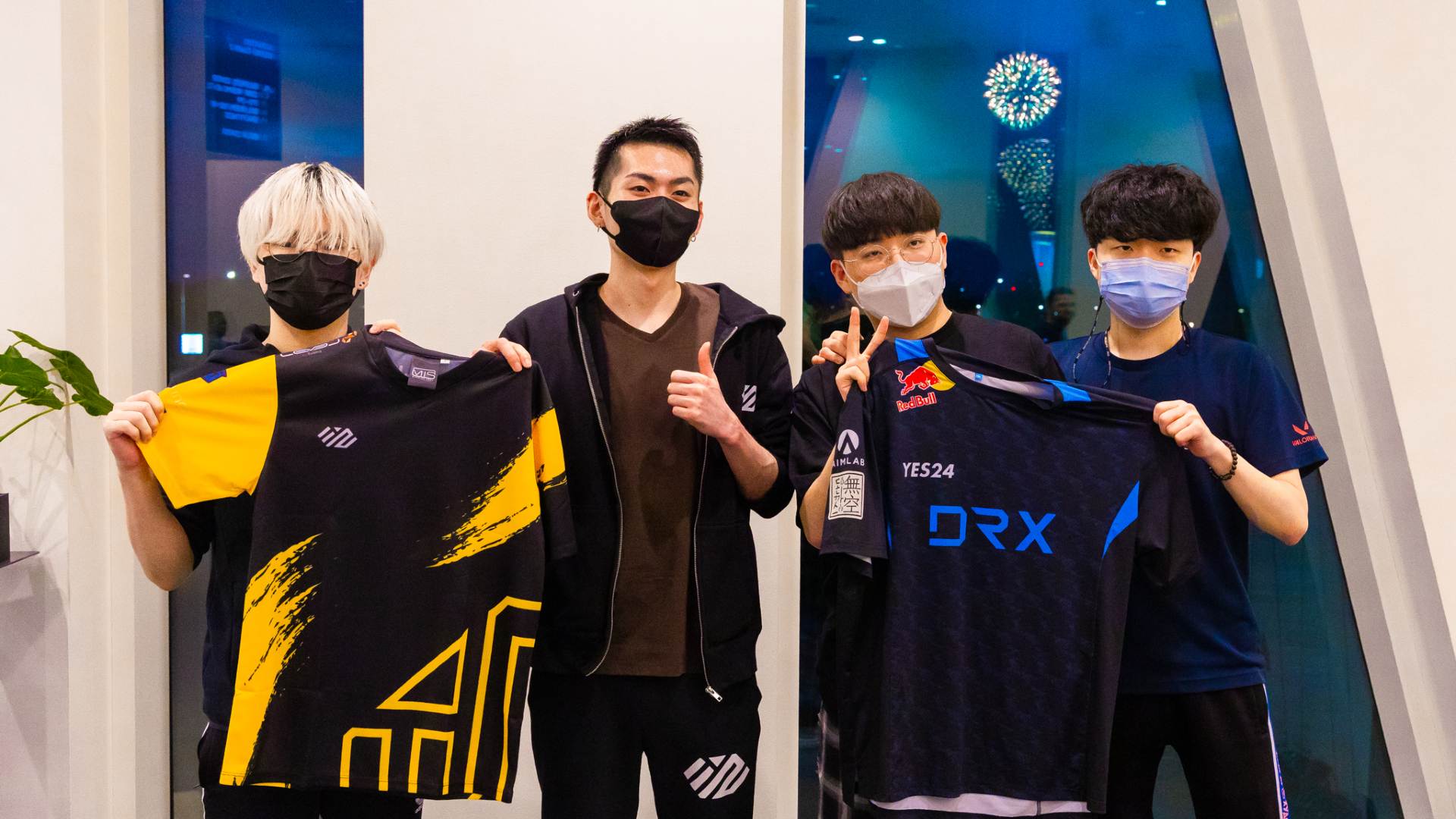 Achilios is on the same boat, but he is also confident on DRX's improvements since Stage 1 Masters.
"Obviously, the more you play against someone, the more you learn their tendencies, so it is a bit worrying to see their opponents," Achilios said. "However, this goes both ways and given DRX's drive to win, the prep and practice they put in, I don't know if they'll get blindsided again this time around. But you can't take any match for granted, and everyone is going to be hungry to take down DRX."
DRX are a bit of an enigma, in that sense. They've shown what makes them a contender at the top level consistently, but they haven't been able to reach those expectations just yet. That pressure from the remaining top of Korea is enough; the other teams looking to take the crown just add more pressure. Alas, DRX continues to improve and have another opportunity to finally break into the top four; with their first game of Stage 2 Masters done, a clean 2-0 win over Northeption, the future looks bright.
"If the DRX we saw in Stage 2 Challengers shows up at Copenhagen in every single match, I think a Masters top 4 lock is very easy for this squad," Achilios said. "I have my biases for them and the region overall, but I think you would be foolish to discount this team in any regard. They've taken maps off of and played close series against eventual tournament winners like OpTic Gaming; they can tussle with the best in the world and potentially can win it all."