Hogwarts Legacy is just under a week away from being released for those that have pre-ordered the Digital Deluxe Edition of the game. For those that didn't, the game still comes out within the next eight days. This game is undoubtedly one of the most anticipated titles of 2023. It gives players a chance to live out their wildest dreams of being a student at Hogwarts School of Witchcraft and Wizardry.
Eventually, most gamers will be able to access Hogwarts Legacy, as there are last-generation consoles and a Nintendo Switch release date lined up for later in 2023. However, there is one system that has been left out of the conversation.
Hogwarts Legacy on Mac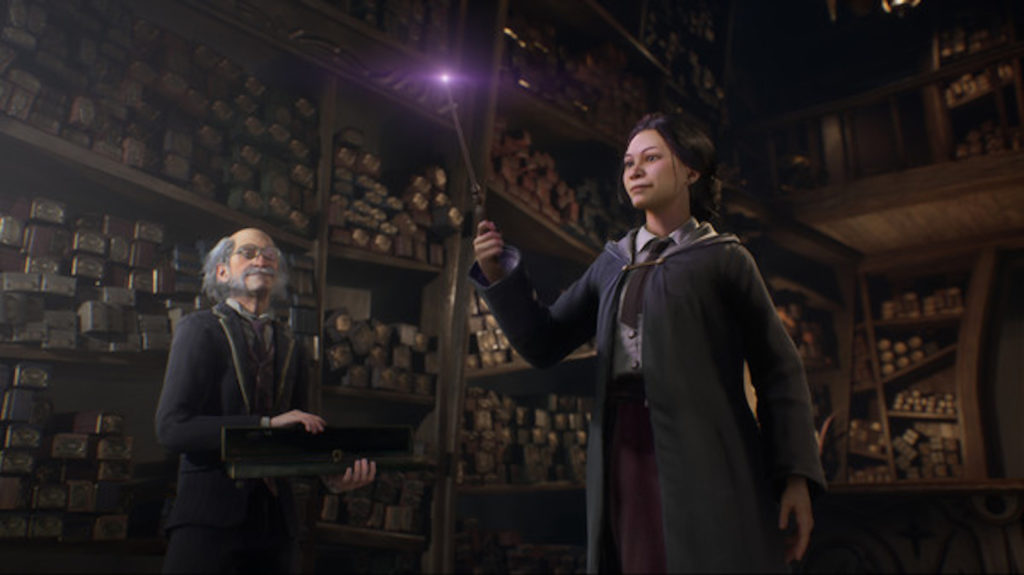 Mac users are wondering if they will also get the chance to experience Hogwarts Legacy at some point this year. Most modern titles, especially those that take tremendous operating power, tend to not get a Mac port. Windows PCs are the gold standard when it comes to getting everything out of a game, and Macs have simply not caught up yet.
Unfortunately for Apple gamers, that trend continues on with Hogwarts Legacy. At the time of writing, the developers at Avalanche have no current intentions to release a port of Hogwarts Legacy for Mac. This doesn't completely rule out the possibility of a port releasing later down the line, of course.
However, players are able to access the game on Mac through unofficial channels. These unofficial channels aren't disallowed by any means, but they will require some work on your part.
The first way to play Hogwarts Legacy on Mac is through a program called Boot Camp. This program essentially turns your Mac into a Windows machine, and thus, allows you to access Windows-only games. The Boot Camp installation can be quite confusing for Mac users, but you can read a full guide on the process on Apple's support forum. Once you have Boot Camp up and running, download Steam, buy Hogwarts Legacy through it, and you can begin playing. It should be noted that M1 and M2 Macs cannot install Boot Camp, so those users will have to use the next method.
In addition to Boot Camp, Mac users can also try to use OneCast, which is a program that allows you to play Xbox titles on Mac. Of course, this means you need to own the Xbox version of Hogwarts Legacy. Unfortunately, OneCast is not a free program, ad will cost you $20 after a 14-day free trial. Regardless, all you need for this to work is a steady Wi-Fi connection, an Xbox controller, and Bluetooth capability. You can read a full guide about how OneCast works in this MacWorld article.
Any way you get it running, you can actually play Hogwarts Legacy on Mac. It will just take some added effort and a third-party program.