Armored Core 6 is the next title in the long-running Armored Core franchise but also the first game from developer FromSoftware since the release of Elden Ring. As many fans know, FromSoft makes some of the hardest singleplayer games on the market, with Elden Ring being extremely difficult and games such as Dark Souls and Bloodborne being even tougher.
So, a logical question before the release of Armored Core 6 is whether or not it will feature the same difficulty spikes that FromSoft is known for.
Of course, every single player game can theoretically be challenging if players crank up their difficulty level. What separates FromSoft games is that there is never a difficulty level for players to choose from, as the games are simply inherently difficult. However, many modern gamers have never played an Armored Core game before, and are curious if this rule applies to the franchise or not.
Changing the difficulty level in Armored Core 6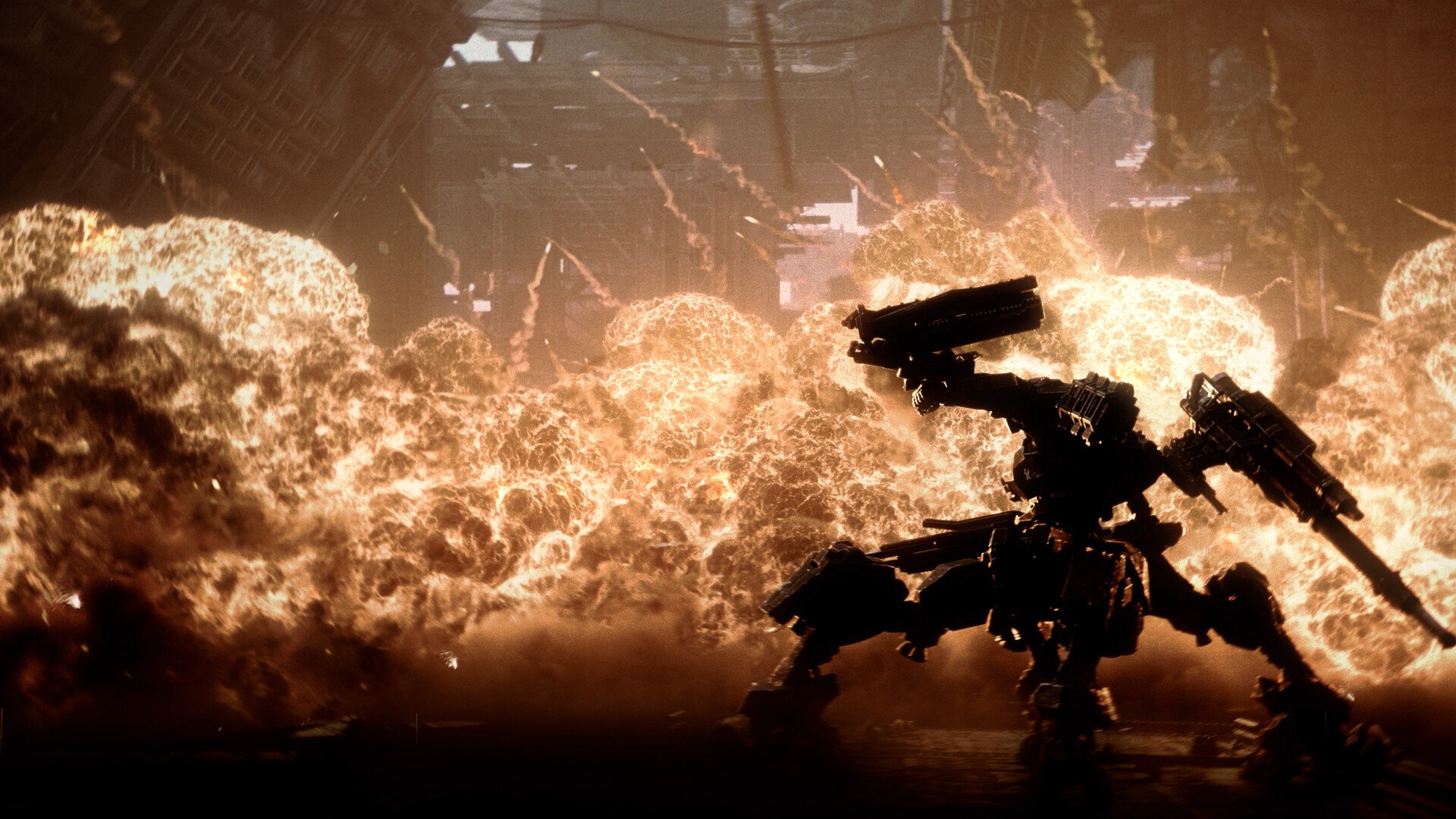 It might surprise fans to learn that the earliest Armored Core games actually had some form of difficulty levels. This isn't in the traditional sense, though, as the game would simply put you on "Easy Mode" if you failed a mission or fight enough times.
It has not been confirmed or denied if this system is returning in Armored Core 6. However, we do know there won't be any form of traditional difficulty levels in the game. Like always, FromSoft wants players to adapt to their situation to try and gain advantages in combat. In Armored Core 6, though, this is even more of an emphasis.
The developers have spoken at length about how it's all about mech customization in Armored Core 6. Players need to be constantly switching out their mech's gear and changing their skills to adapt to new environments, enemies, and challenges. This will be the real difficulty curve in the game.
So, to simply answer the question, no, you can't change the difficulty level in Armored Core 6. However, you can upgrade and alter your mech to make missions and fights much easier on yourself.