Apex Legends Season 7: Ascension arrives this week, Wednesday, November 4, and the community is abuzz with anticipation. This is arguably the biggest season of the battle royale to date, with a new map, vehicle, and legend all confirmed. Of course, additional content, like weaponry and cosmetics, are also arriving with the season as well. One of the most anticipated aspects of the Season 7 update has nothing to do with new content, though. Some players are more excited about the buffs to their favorite existing legends, being Octane and Mirage.
Mirage and Octane buffed with Apex Legends Season 7
Buffs to both of these legends were expected, as developers stated they were working on improvements. However, up until now, it wasn't known what these buffs would entail. All we knew was that Mirage and Octane's abilities would improve slightly, but not so much as to make them overpowered.
Well, with the official Season 7 patch notes, we're able to see exactly what Respawn came up with. First up, let's go over the highly-anticipated buff to Mirage.
Mirage
Psyche Out/Life of the Party: Decoys now have 45 health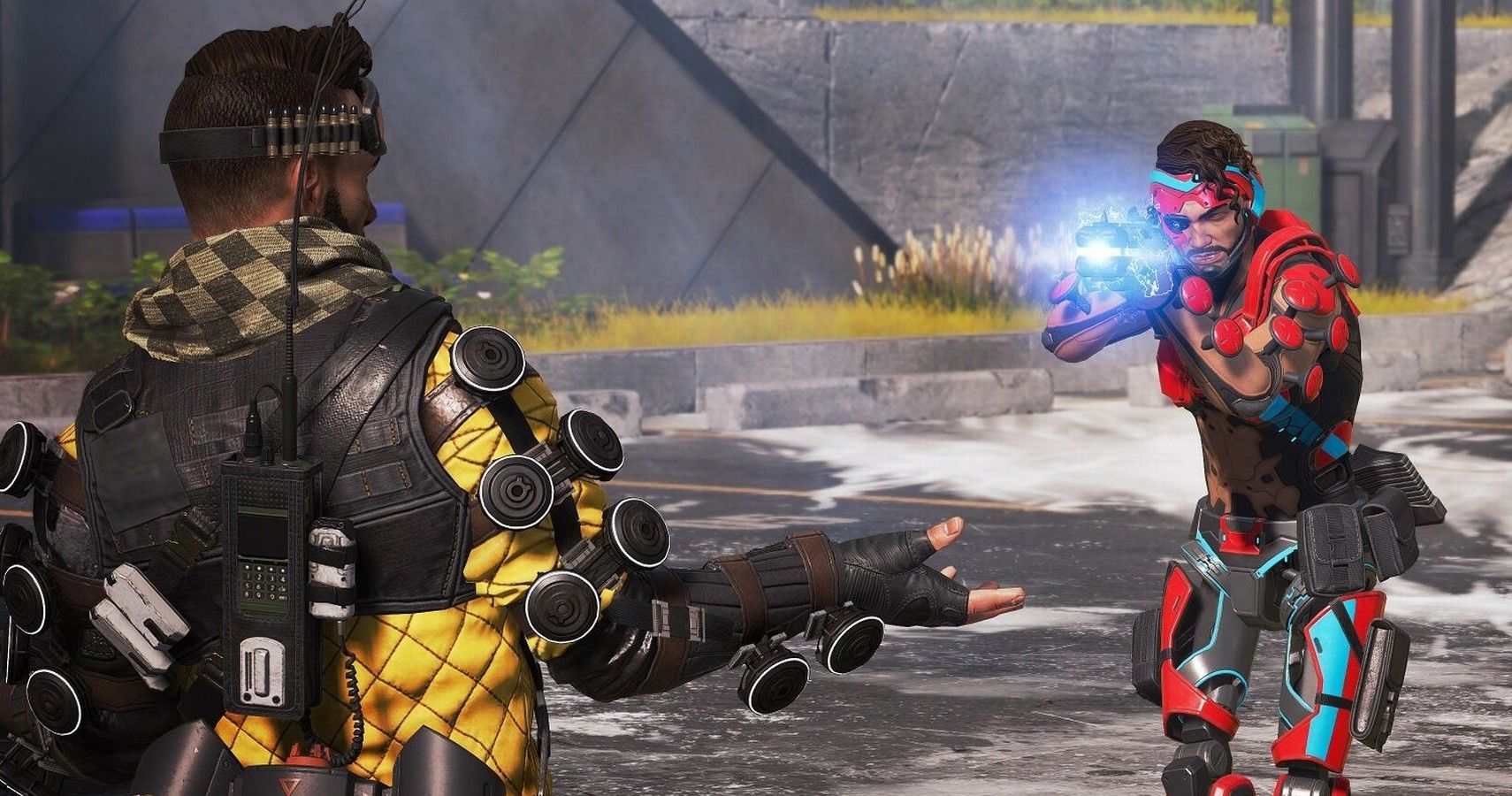 While not exactly the buff players were expecting, this change is certainly interesting. Previously, Mirage's decoys would be killed with one bullet, making it easy to find the actual player. However, now with 45 health, finding that out will require a little more firepower.
The devs explained that this change isn't a way to get a free shield, though. Bullets can still go through the decoys and hit the player, which is a nice middle ground.
Octane
Next, let's see what changes were made to Octane for Season 7 of Apex Legends.
Swift Mend: Doubled healing rate (from 0.5 hp/s to 1.0 hp/s)
Octane is a legend that doesn't boast a very high win rate among the entire player base. It's apparent to the developers that his Swift Mend ability could be a direct cause of that. The Tactical Ability allows Octane to speed up, but it's at the cost of dealing damage to himself. Previously, that health would restore at half a tick per second, which is pretty slow. Although, now it's been doubled to 1 HP per second.
While not the biggest buff in the world, this should help Octane mains manage their health a little easier. Also, using the Swift Mend ability doesn't have to be as situational anymore.
That's it for the major buffs in Season 7. Make sure to stay tuned to Daily Esports for all Apex Legends updates.