Team Liquid has unveiled its new Alienware Training Facility, revealing scrimming stations, an open office, the latest technology and a new area called the Pro Lab. Here's a tour of the esports organization's brand new space.
Entryway
Team Liquid's new entryway included its iconic logo throughout, a sleek new desk for signing in, and a trophy case. Team Liquid is the winningest esports organization in the world, and the entryway showed just that.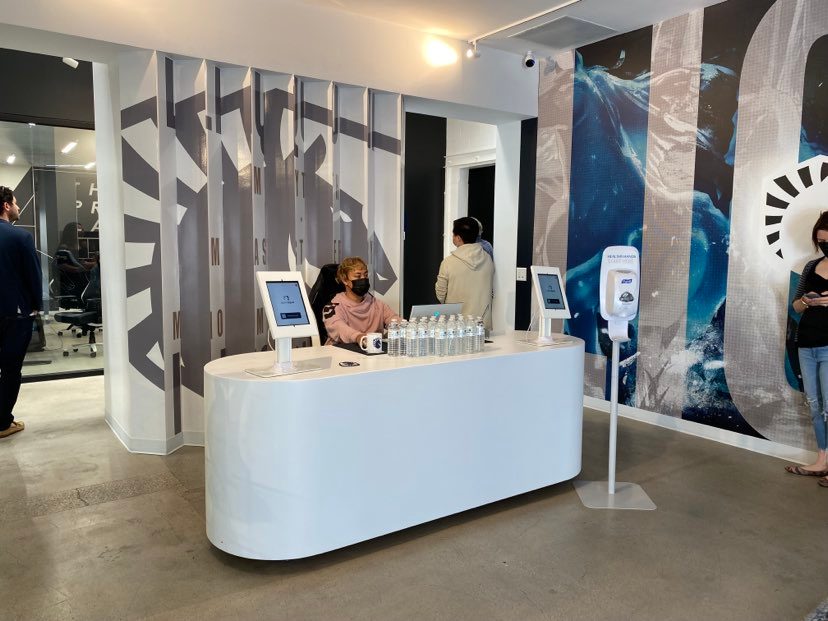 Pro Lab
The Pro Lab was years in the making, the brainchild of Alienware and Team Liquid. Its focus is on collecting data and analytics on players' performances. Cognitive studies are done within the Pro Lab that will help analysts better understand how and why players perform the way they do and help Team Liquid figure out how to improve performances.
Scrimming
Team Liquid built two new scrimming spaces, both inspired by Alienware's dynamic themes. One room is white and sleek, and the other is dark and dynamic. Both have six setups complete with two monitors each. This allows for substitutes, analysts and coaches to sit in during scrimming sessions.
Open office
Team Liquid's ATF is split into two sections. One side is the esports area — that's where the Pro Lab and scrimming stations are, as well as two streaming pods. But then the other side is an open office. The open office has all the latest tech as well as breakout rooms for conferences or working alone. There is also a lounge for employees to play games, chill out or have viewing parties.
There are two main areas within the open office worth noting. There is a content area where employees can produce videos and other media from beginning to end. This includes recording areas, video editing stations and more. The other section is for merch, one of the largest parts of Team Liquid. The merch area even has a curtain in case employees are working on something top-secret.
Kitchen
The Team Liquid Alienware Training Facility redesigned their entire kitchen as well. The new space has a large area for professional esports chef Heidi Marsh to create healthy, balanced meals for the players and staff. There is also a comfy dining area for people to chat and hang out.